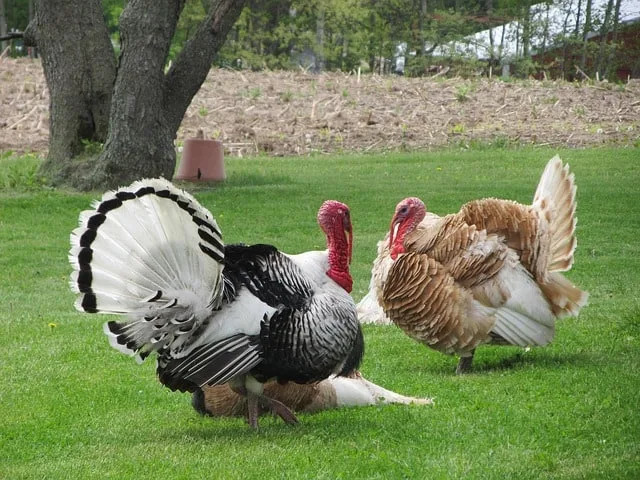 Scramblers, I know this time of year can be full of highs and lows:
• The excitement of celebrating with family, eating an abundance of delicious food and sharing our traditions with our children.
• And the stress of hosting the meal and/or entertaining visiting relatives, trying to decide on the perfect Thanksgiving recipes or side dish to contribute to a buffet or battling traffic to travel to the feast.
In fact, sometimes I wonder why we don't just celebrate Thanksgiving on a different weekend when airfares aren't so high and roads aren't so clogged. But then we'd probably feel forlorn while everyone else was gathering for their feasts.
To help you reduce the stress of the holiday so you can enjoy the wonderful food and warm togetherness that Thanksgiving can provide, we have put together some resources for you:
1) Thanksgiving Survival Guide: 10 Steps to a Calmer Feast
2) Thanksgiving Shopping List so you can plan ahead if you are hosting
3) Chef Amy Riolo's fabulous turkey recipe and some delicious vegetarian main dish alternatives
4) Two Pinterest boards with links to Thanksgiving recipes from me and other cooks and chefs I admire. (This board is focused on healthier options.)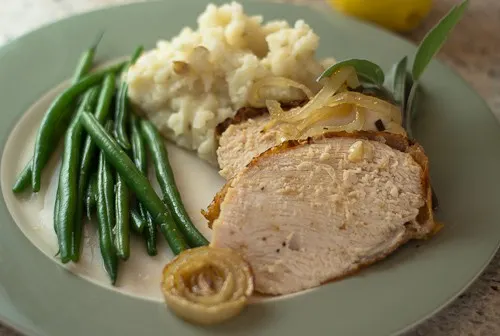 I hope these resources can help us have a low-stress holiday so we have the time and mental energy to focus on counting our blessings and giving thanks for our families and friends, an abundance of good food to eat, cozy beds to sleep in, roofs that don't leak, and our good health. Happy Thanksgiving, dear Scramblers, and thank you for sharing your family dinner tables with The Scramble. Please comment below or on The Scramble Facebook page if you use other tools or tips to reduce stress when preparing for holidays.