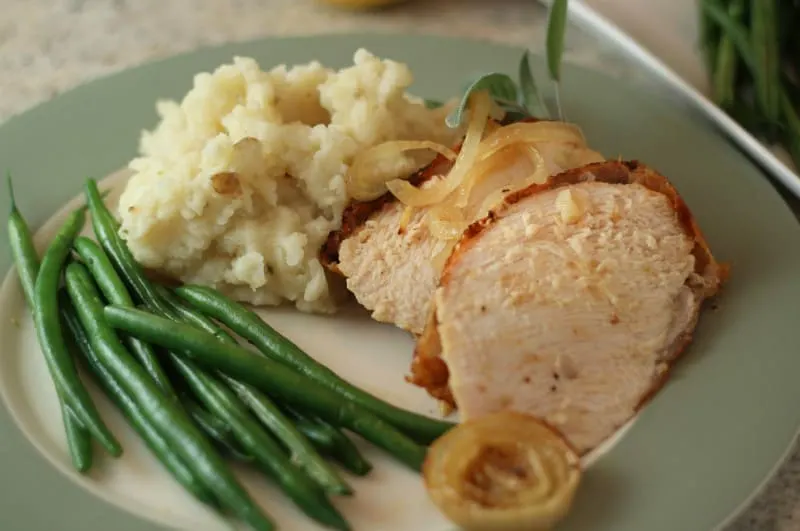 I get the jitters before hosting almost any gathering, but with all the build-up to Thanksgiving, it feels like the stakes are even higher than usual. To keep it in perspective, I try to remember what's most important – being with family and friends and appreciating our blessings. But no matter what, when it comes to the biggest feast of the year, there's a lot of work to be done!
In order to ease the burden, I've come up with 10 steps to a calmer feast. This Thanksgiving dinner survival guide will make the day/evening easier to prepare for and, hopefully, enjoyable for you as well!
Thanksgiving dinner survival guide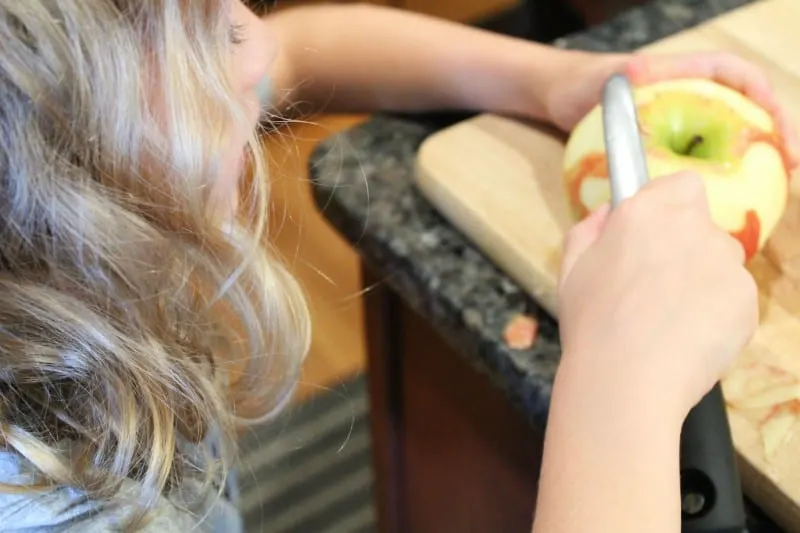 1) Don't try to do it alone
Just because you love to cook, doesn't mean you have to do it all! If anyone volunteers to bring or do something, take them up on it.
Try to involve the kids with the preparation. This can be done in a number of ways, from helping to cook to making place cards or table decorations to cleaning the house.
Bonus tip: If you are feeling overwhelmed by all of the dishes that you need to prepare, stick with what you know and try to limit the number of new recipes you are trying (ideally to just one).
2) Make a game plan
By the Sunday before the feast, make a list of everything you are serving, from appetizers to coffee, as well as any additional supplies you might need.
Personally, I like to create a master game plan that includes all of the dishes (and who is making them) and other to-dos (such as cleaning the house and setting the table). In addition, I like to then figure out when each item on the list will be done. Check out my Thanksgiving planning guide for ideas:
3) Grocery shop early
Just like every week, make a detailed grocery list of all food and non-food items you need. I recommend doing your best to buy all of your supplies by Tuesday, so you can start preparing by Wednesday.
Check out my Thanksgiving Planning Guide (sign up form above) to help you get started with a shopping list.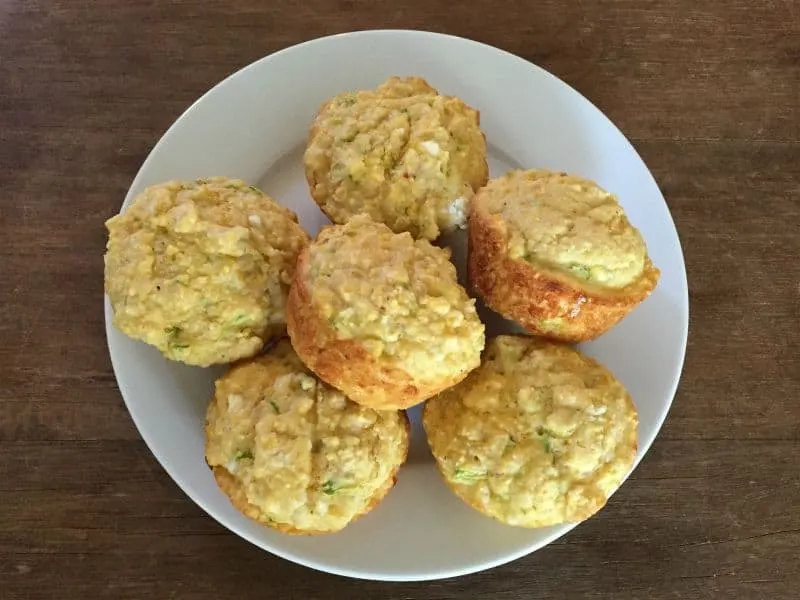 4) Cook in advance
Worried about how you are going to be able to prepare all of the necessary dishes on the big day? Don't! Many of the dishes can be made ahead of time and then warmed before the meal.
Examples include: cornbread and/or biscuits, cranberry sauce (or this one with figs), pies, vegetable sides, stuffing, and appetizers.
Even the turkey can be finished cooking (we even slice it!) hours before the meal. (Just put that Norman Rockwell image of the father cutting the bird at the table out of your mind!)
Another trick is to employ your additional appliances, such as slow cookers, Instant Pots, toaster ovens, and air fryers, to cook more dishes at once.
5) Get the house and table ready the night before
To avoid exhaustion on the big day, make sure the house looks nice and the table is set before you go to bed on Wednesday.
Another trick to ease the scramble on Thursday: set out all the serving dishes and label them with what will go in each on Wednesday night.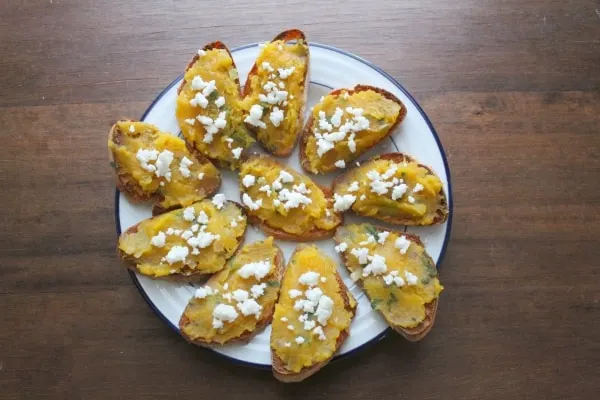 6) Keep appetizers easy
Before dinner, serve simple foods, such as gourmet cheeses, nuts, store-bought spreads for crackers, vegetables and dip, and/or fresh popcorn.
If you want to prepare something from scratch, some nice options that can be made ahead of time (or mostly ahead of time) include Pumpkin Crostini (pictured above) or a butternut squash soup served in small mugs.
7) Send the kids out for a picnic and sports before the meal
This strategy, suggested by my friend Jeanne Rossomme, frees the kitchen for the big feast and calms the kids so there's a higher probability of civilized behavior during the big meal.
You might even want to pack them a cooler of snacks and drinks so they don't mess up your busy kitchen.
8) Consider serving buffet-style
This allows for you to be able to actually sit back and enjoy the meal as well, instead of serving everything. It also lets everyone have the opportunity to enjoy their favorite dishes more easily.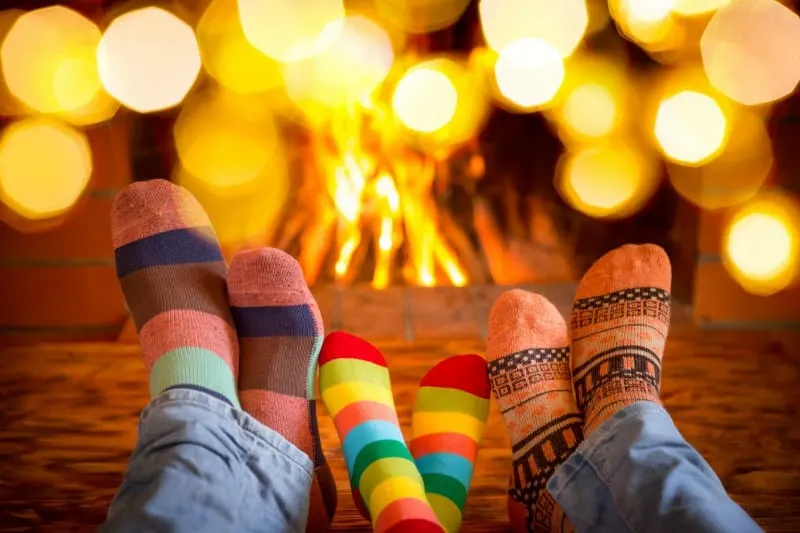 9) Take the last 30 minutes off
An experienced hostess once told me that I should try to hold sacred the last half hour before guests arrive. Use this time to get yourself cleaned up and put your feet up for a few minutes. That way you won't be utterly exhausted before the evening begins.
10) Give thanks and eat slowly
After sitting down, have each guest share one thing for which they are thankful — this simple tradition really sets the right mood. Then enjoy the feast you have all helped to prepare, and try to remember to savor the time together after all your hard work.
I hope you have good food and a joyful holiday that's fuller of gratitude than gripes.