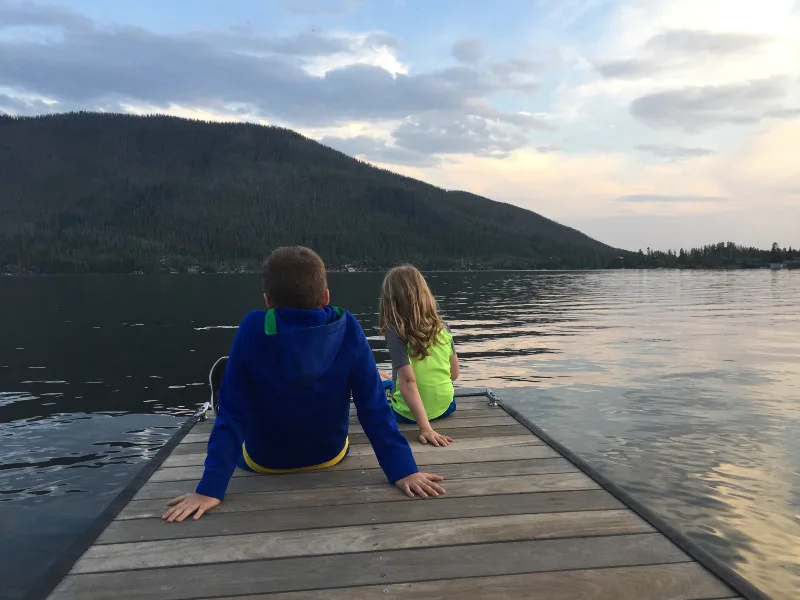 Vacations are a time to relax, unwind, reconnect with loved ones, and get a break from the daily grind. And in the spirit of taking it easy, it can be tempting to depend on restaurants and take out for meals so that we don't have prepare them the way we do at home. But, over the years, I have found that there is a balance to be had where there is less cooking, but still some home-cooked family meals while on vacation.
Why bother with cooking while on vacation, you may ask… For me, there are a few reasons:
While a night or two out a restaurant can be nice, having quieter meals at home can actually be more relaxing, especially when you've got kiddos in the mix.
Meals out are expensive! And saving that cash makes it easier to say yes to the fun experiences, like when your 10-year-old asks to go on that roller coaster again, and again, and again!
Home-cooked meals help to keep my body feeling better than if I eat out for multiple meals in a row.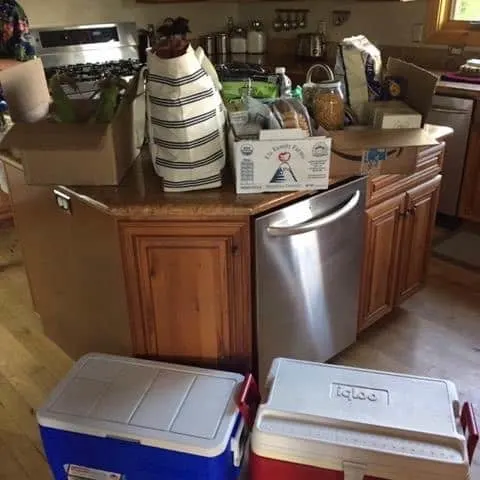 Tricks to Make Home Cooked Family Meals on Vacation Easy
To help you to easily plan for and prepare family meals while on vacation, I am sharing some of my favorite tricks for family meals on vacation, along with tricks other Scramblers have shared over the years.
Prep Spices to Bring
Rather than lugging your whole spice collection with you on vacation, throw a little bit of your favorite herbs and spices into plastic baggies or small containers to bring. This will save space and allow you to be flexible in your meal prep. Some of the ones I like to bring along with me include: oregano, dried basil (or I buy fresh when I get there), crushed red pepper flakes, chili powder, cinnamon, and maybe a favorite spice mix or two (homemade or store-bought).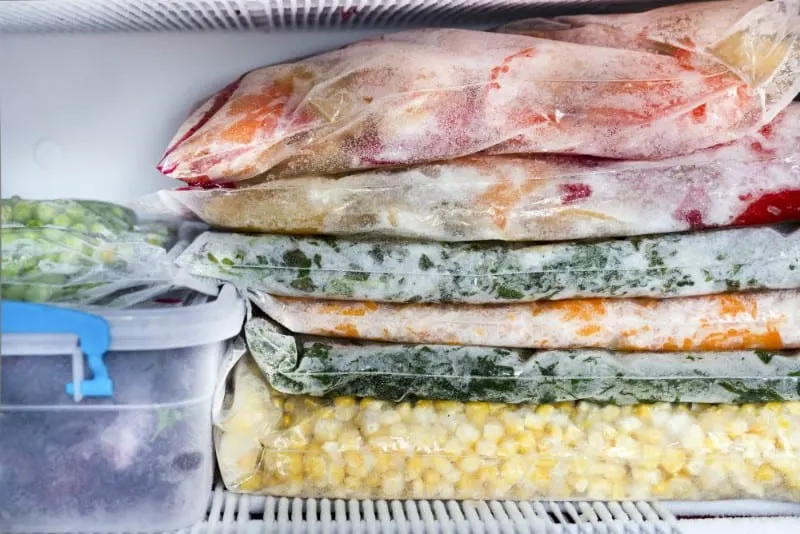 Cook and Freeze
In the weeks before vacation, cook several of your family's favorite meals to bring along. Freeze casseroles in disposable in aluminum pans and sauces/soups/stews in old take out containers, Tupperware, or even gallon-sized freezer bags. They will be hard frozen and travel well in a cooler. When you get to your destination, put them in the fridge or the freezer and defrost as needed.
Stop and Shop
Scrambler Collen R. said, "I meal plan and make a grocery list on the way there, and we do groceries upon arrival. We have a standard go-to list for breakfast, lunch, and snack foods that we use for every trip, and then we make dinner plans that differ depending on whether we're camping or staying in a house/condo. We typically eat out one night of the trip."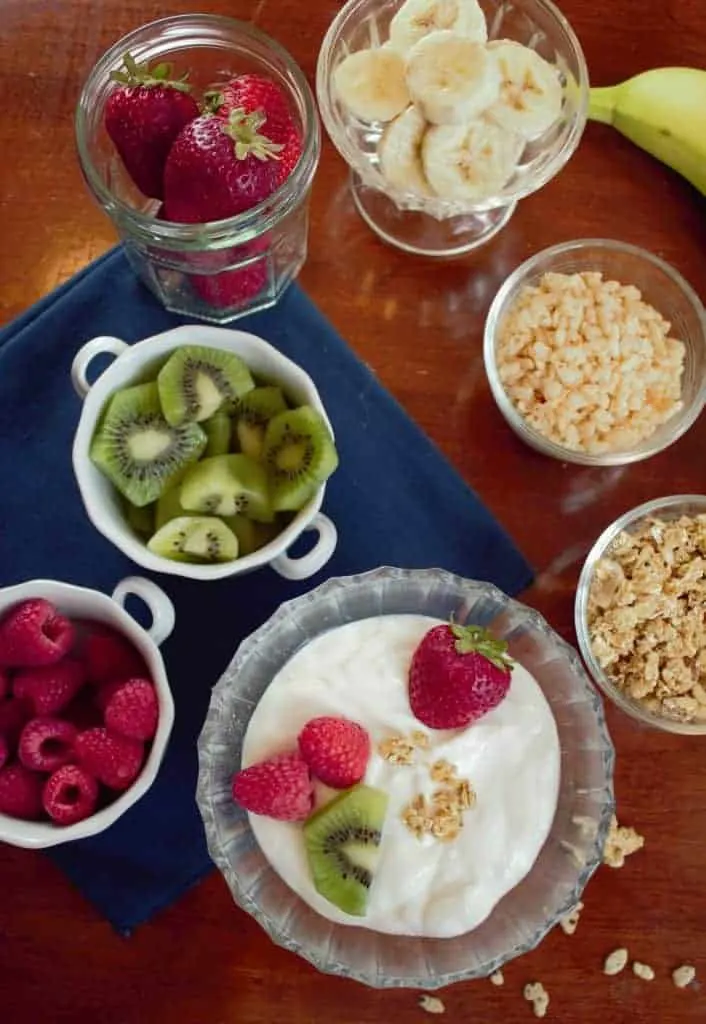 Grab and Go
Scrambler Yvie K. has an amazing, low-effort approach to breakfasts and lunches: "Grab, go, and clean up your own breakfasts and lunches: Granola, breakfast bars, cereal, milk, yogurt, hard-boiled eggs, apples, bananas, sandwich thins, tortillas, peanut butter and jelly, cheese and other sandwich/ quesadilla fixings. I set out everything on a table and everyone fixes their own. The kids are in charge of cleaning it all up before heading out to the lake/beach to play. It works beautifully, and since everyone cleans up their own plates, there is no clean up for the moms."
Pack Ahead
Scrambler Monica S. said that she plans the meals ahead of time and packs the shelf-stable ingredients for each meal in a bag that's labeled with what she needs to buy to complete the meal once they arrive at their destination.
Share the Load
If you're traveling with others, divide up the meals so that no one person is responsible for feeding everyone all of the time.
Here's an example of how Scrambler Tammie K. did just that:
"We rented a house at the beach last week and had a wonderful vacation. On past beach trips, our eating consisted of many trips to the grocery store for miscellaneous things, a lot of restaurant time, and visits to the deli for sandwiches. This year, under the influence of The Scramble, I made a plan for the entire week—1 night out, 3 meals cooked by me, 2 cooked by my mother-in-law, and 1 night of leftovers. I purchased all of our food before the vacation and packed it in a cooler. I made your Maryland Crab Cakes, Sautéed Shrimp with Tomatoes and Lemon, and Seared Salmon with Lime Butter—they were delicious, quick, and looked great. We saved a ton of money and ate better than most of the restaurant fare. I just love the positive influence that The Scramble continues to have on me."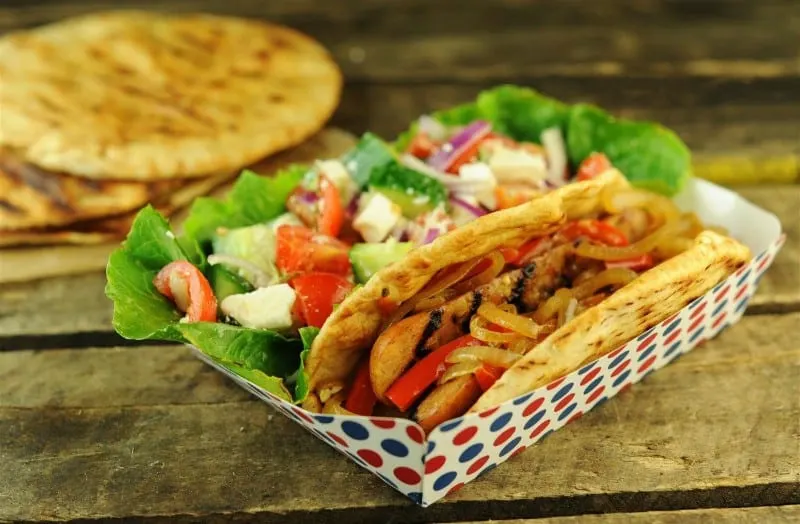 A Meal Plan for Family Vacations
Over the years, we've gotten lots of requests from Scramblers who would like easy recipes and menus to make meal prep in a vacation rental easier. So, we came up with five quick and simple Scramble recipes that your family can enjoy while on vacation without toting a ton of ingredients.
Want more meal plan ideas? Check out our e-cookbooks that would work well for this including: A Week of Meals Ready in 20-Minutes or Less, Meals in Minutes: Freezer-Friendly Dinners, Top 10 No-Cook Meals, 10 Meals in 15 Minutes or Less.
Want more tips? Check out our other posts on eating while on vacation! We've got one on meal planning and one on making cooking on vacation less stressful.
Does your family have a vacation meal tradition? I'd love to hear about it in the comments, especially if it involves some home cooked meals. And if you'd like help planning your meals, try a free trial of The Scramble's family-friendly meal plans to see how simple getting dinner on the table all year round can be!