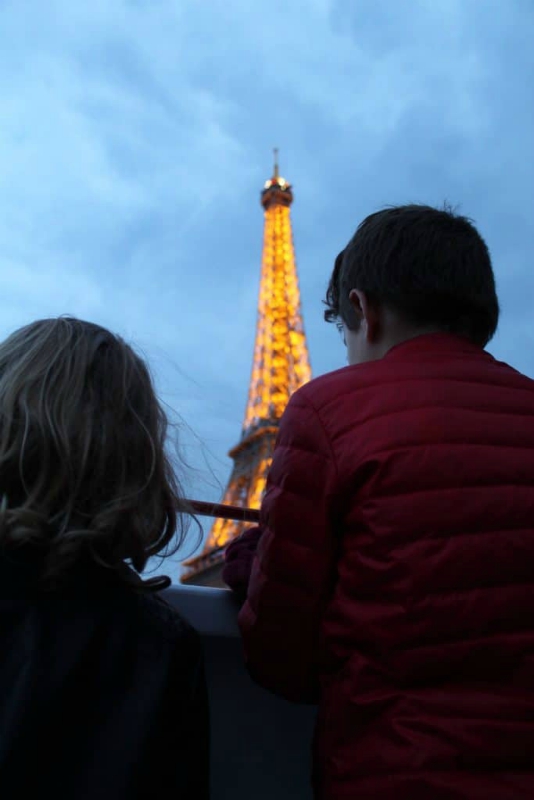 My family just got back from a week's vacation in Paris. It was the first vacation that just the four of us had ever done together—before now we had always either traveled with or to other family members—and it was absolutely wonderful (not just curated Facebook wonderful, but really wonderful). As I walked with a friend this morning recounting many of the fantastic moments, I told her that one of the best things we did was stay in an apartment, rather than a hotel, so that we could have a real home base and cook some of our meals, and she said, "you should write a blog post about how you fed your family, even in another country, without it being stressful!"
Meals at home and meals out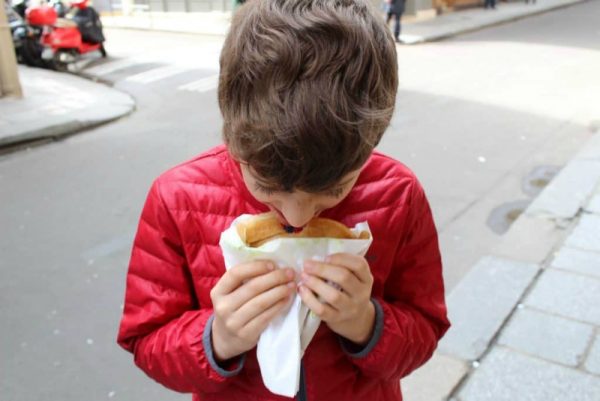 My husband and I decided that we would try to eat most breakfasts and all dinners at home and all lunches out. For lunches, we did one meal at a family member's house, two at restaurants, and the others were made up of street food enjoyed in parks where the boys could run around afterwards. For our other food, we'd swing by a market each evening after our day of adventures to pick up whatever sounded good for dinner and for breakfast the next day, plus a bottle of wine (we were in France after all). We decided on meals that we could make quickly, easily, and with just a few fresh ingredients (no special spices or condiments) and that everyone would be open to eating.
Keep it simple- ingredients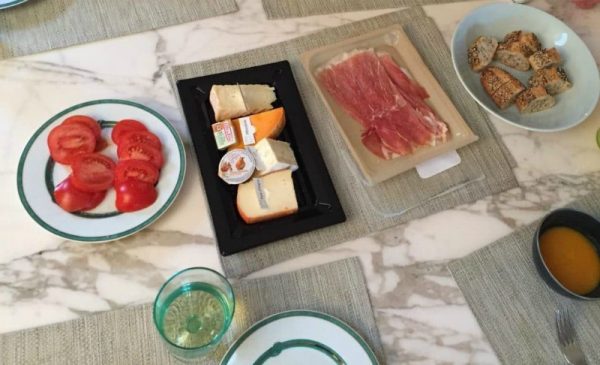 At the market, I focused on getting small amounts of high-quality, fresh ingredients because I knew that with good ingredients and simple preparation I could make delicious food without a lot of additional spices or flavor enhancers. I also bought smaller quantities so that we wouldn't have lots of leftover ingredients at the end of the week. This meant that I sprung for some things that I normally wouldn't at home: a cheese platter with a variety of cheeses for us to explore, a jar of paté, some high-end cured meats, some pre-prepared soup, a pint of strawberries every day, a nice jar of jam, fresh pasta, and already grated Parmesan cheese.
Keep it simple- meals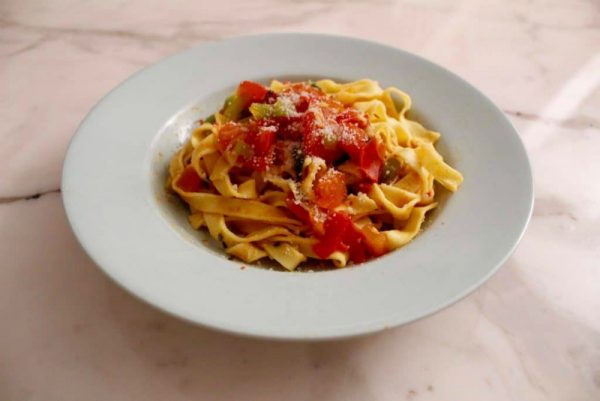 I didn't want to spend a lot of time in the kitchen (I was on vacation after all), so I stuck to meals that required little to no prep and were ready in 20 minutes or less.
Here's what we had for dinners:
Soup with bread and cheese
Two appetizer nights with fresh bread, cheeses, pate, cured meats, and salad or raw vegetables
Fresh pasta with a quick sauce made up of tomatoes, bell pepper, and leeks sautéed in a little bit of olive oil, and a salad
Sushi from the market (we couldn't believe how fresh and cheap it was)!
Omelets filled with sautéed leeks, diced tomatoes, and a little bit of cheese and a salad
Leftover night
Here's what we had for breakfasts:
Baguettes (that we bought the night before, cut up, and froze overnight so it wouldn't be stale) spread with butter and jam
Fresh fruit
Eggs
Leftover cheese
Relax on the rules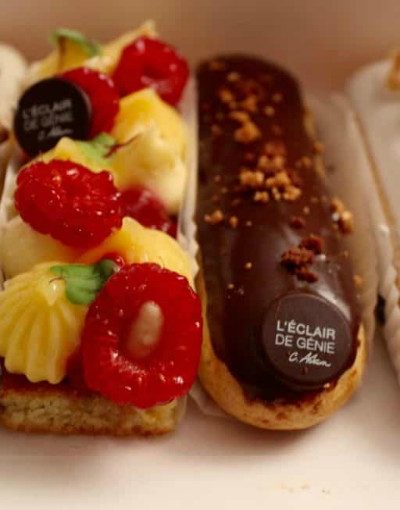 We also relaxed our normal expectations for a balanced diet—the boys had way more sugar than they normally do, we had way more wine. We did, though, make sure to have fresh fruits and vegetables available at every breakfast and dinner. An added bonus to being relaxed about the sugar and treats was that, while my kids definitely gorged on pastries (who can blame them?!) and soda, they also sought out fresh vegetables, devouring salads at restaurants, vegetables in their sandwiches, and the strawberries at breakfast disappeared at lightning speed.
In the end, keeping it simple, focusing on fresh ingredients, springing for some slightly more expensive specialty items, and making favorites I knew everyone would enjoy was all it took for us to have a successful, healthy, and fun vacation.
Want more ideas on how to cook while on vacation? Check out this blog post with ideas from our readers!
If this approach to cooking and eating appeals to you, then try out The Scramble weekly meal planning service with our free trial!