Spring can be a time of increased energy and motivation, which makes it a great time to start new habits or try new things. If cooking or cooking more is a goal for you, here are 5 ways to kick-start your cooking this spring.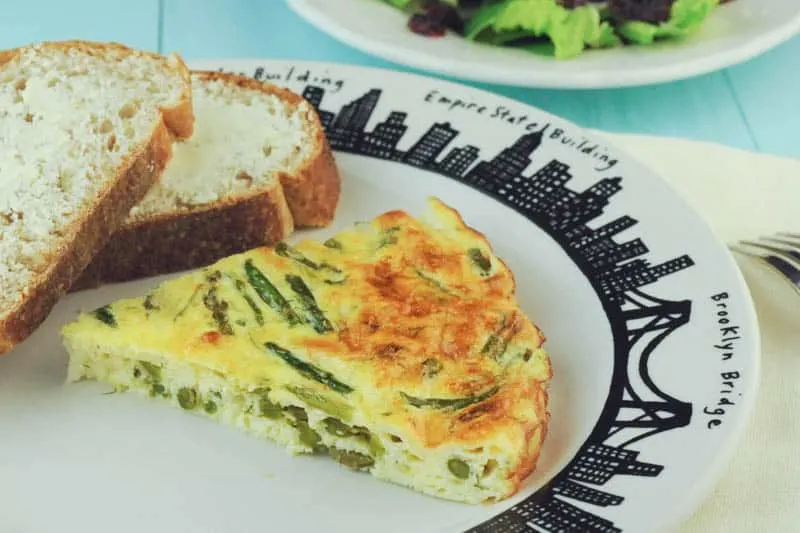 Note: This page contains affiliate links. If you purchase a product through these links, your cost will be the same but The Scramble will receive a small commission. I only link to products I personally use, trust, and love. If you want to learn more, please check out my disclosure page. Thanks for your support!
Spring is a time of rebirth, rejuvenation, and fresh starts! It's an opportunity to shake off the old and start with the new. For me, it has always been a more logical time than the new year to start new habits—I have more energy and enthusiasm as the days get brighter and longer.
This is the time of year when I tend to empty out my closets, try a new exercise routine, purge toys, and get inspired to make new dishes (there's a special place in my heart for spring produce such as asparagus, baby greens, radishes, and rhubarb!).
If you're itching to get some new, healthier habits started this spring, then what better way than starting to cook more? Home cooking has been shown to be better for your health, your waistline, and your wallet!
So to help you get going, I've come up with 5 ways to kick-start your cooking this spring.
5 Ways to Kick-Start Your Cooking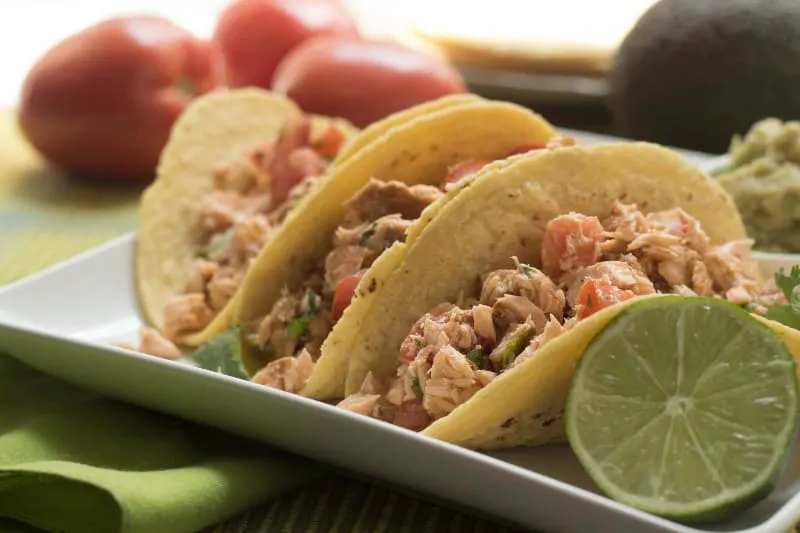 1. Try one new recipe a week
Feeling like you're tired of your go-to recipes but overwhelmed by the idea of starting from scratch? A fun and manageable way to kick-start your cooking is to stick with your go-tos for most nights of the week, but pick one new recipe each week to try out.
If ease of preparation is your goal, you can keep it simple by trying out a new grilled cheese or easy pasta recipe.
Or, if you want to expand your horizons more broadly, perhaps you try out a cuisine you aren't as familiar with cooking such as Indian, Indonesian, or Moroccan.
Another fun option is to go for a fancier, more complicated meal to make as a date-night or family activity on the weekend.
If you need help or inspiration and are not already a member, check out The Scramble's family-friendly meal plans for weekly inspiration!
Bonus tip: Stick to simple recipes (like The Scramble's) so that you can experience some success without too much stress.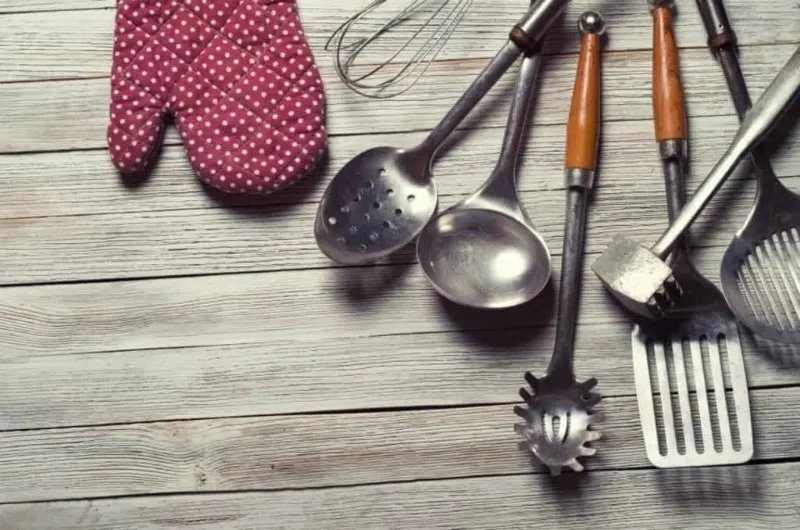 2. Reorganize your kitchen
For many people, the kitchen is a stressful or cluttered space that only adds to the stress and resentment they feel about cooking. If this is the case for you, then making your kitchen more appealing and less daunting is a great way to kick-start your cooking.
While this may sound like an impossible task, it doesn't have to be. I suggest thinking through what small changes would make your kitchen work more smoothly and then spend one weekend afternoon making it happen!
Here are some great first steps for you to consider:
Go through your pantry and clean out the foods you will never use (local food pantries are always in need, so consider donating the items you won't be needing).
Clean out your fridge and freezer. Getting rid of those moldy and freezer-burned leftovers at the back of the fridge will mean less guilt every time you open the the door.
Get your storage containers under control (I always find this one to be particularly satisfying).
Reorganize so that the items you use most (favorite pots, serving bowls, cooking utensils, etc.) are the most accessible.
Want more ideas for organizing your kitchen? Check out my posts on Kitchen Organization for Efficient Cooking and Spring Cleaning in the Kitchen!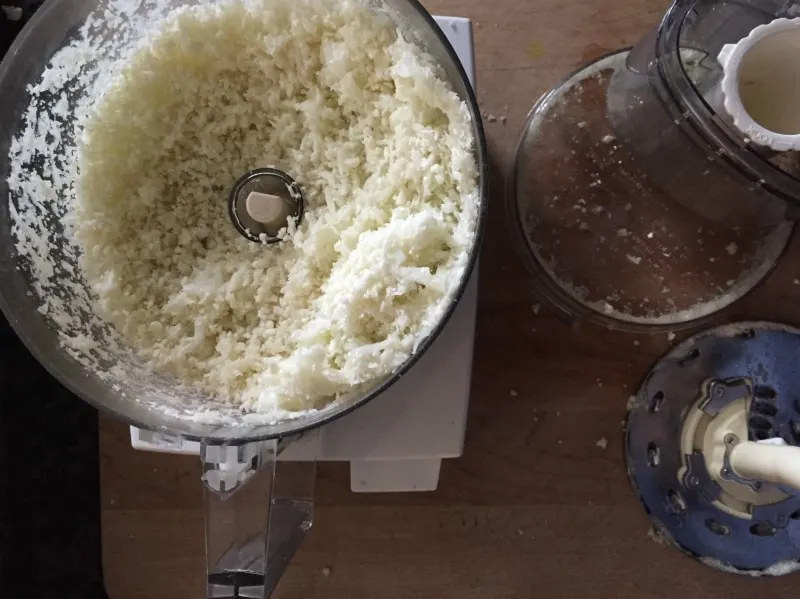 3. Pull out that appliance you haven't used much
Got a slow cooker, pressure cooker, rice cooker, blender, or food processor that you never use? Pull it out and give it a whirl!
At worst, you'll discover that the appliance isn't your favorite, in which case you can get rid of it, opening up space in your kitchen. But more likely, using the appliance will allow you to better understand it's value, whether that is saving time or making a normally mundane or difficult job much easier. Who knows, you may even find that you have a new favorite kitchen tool!
Want to start using your slow cooker more? Check out our slow cooker tips and tricks!
Looking for Instant Pot recipe inspiration? Here's a round up of some of our recipes that include Instant Pot conversions!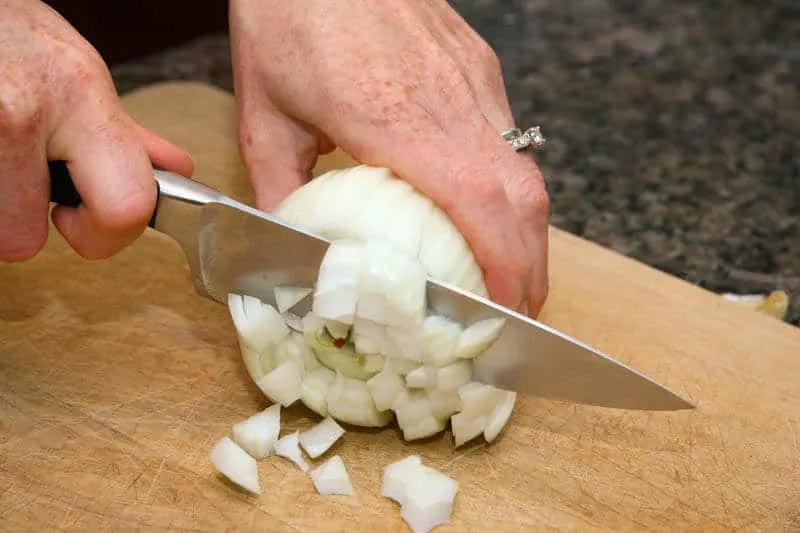 4. Sharpen your knives
Sharp knives are essential for efficient and safe cooking. Dull knives not only make chopping more difficult, but they are more likely to slip and cut you.
I recommend that people have their knives professionally sharpened at least once a year. You can usually do this at your local hardware or craft store. Some locations offer sharpening any time, while others host sharpening events.
In between professional sharpenings, it's a good idea to use an at-home sharpener to hone your knives about once a week. If you don't have a sharpener, I love this one because it is so easy to use and sharpens in just a few strokes.
Once you start prepping meals with those nice sharp knives, you won't believe the difference! You won't have to fight with that onion, end up with your counter covered in squashed tomatoes, or find yourself sawing through the meat. Instead, your prep will be smooth and your food consistent.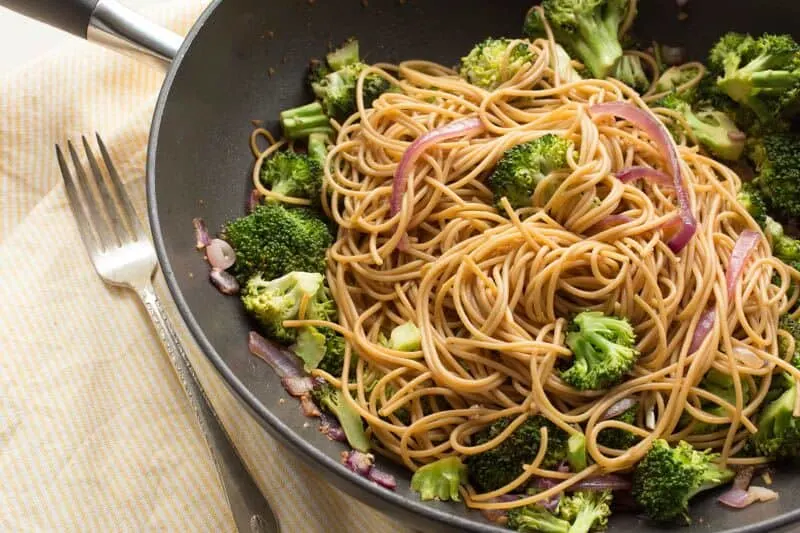 5. Experiment with one-pot meals
One pot meals are some of my favorites because they are usually simple, and quick, and they create fewer dishes to do at the end! I also find that they make my meal planning simpler since I don't have to brainstorm a side (or sides) that goes with the main dish.
While some people worry that one-pot meals will be tasteless or boring, in fact they can be incredibly varied in their flavors and textures, making them really fun to eat.
While soups and stews are the classic options, there are so many possibilities to choose from such as pastas, risottos, and even sheet pan dinners, so you're sure to find something your family will enjoy.
And if you need inspiration, try out The Scramble's meal planner where not only do you get simple, healthy, and delicious recipes straight to your inbox, but each recipe includes a tip to help make cooking even easier!
Do you find inspiration for change in the spring? I'd love to hear what projects you are tackling in the comments!