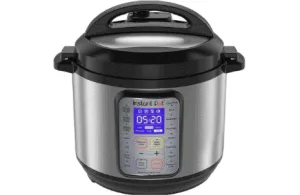 We are so excited to announce the addition of Instant Pot conversions to our recipes. We will continue to add more over the coming months, but have a pretty good collection started already (see below for a list).
For those of you who are new to the Instant Pot, our resident slow cooker and now Instant Pot master Marla Kostis thought it would be helpful to share these tips:
1. The Instant Pot should always be used with the inner pot in place.
Thus when adding liquid or other ingredients, it is the inner pot to which these ingredients are being added. (I've seen a few incidents in some of the FB groups where people didn't realize this and poured the liquid directly into the heating element). When I remove my inner pot, I throw a dish towel over my pot as a reminder not to put anything into it.
2. You'll notice I've used the words "as/if desired" when referring to using the trivet and/or basket.
The trivet comes with the Pot, while the basket is an aftermarket purchase. Some baskets have feet, and some don't. When using a basket without feet, it's preferable (although not essential) to set the basket on top of the trivet to raise your food out of the cooking liquid. It will cook fine if not raised but is less messy to remove if the food is not submerged.
3. A note on the shorthand that I used in the recipes: NPR= Natural Pressure Release and QPR= Quick Pressure Release.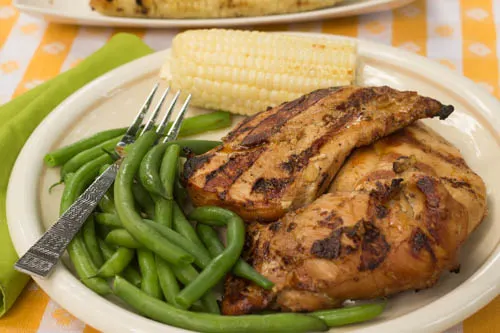 So with that shared, here are the recipes that have already been converted:
Orange Cardamom Grilled Chicken
Mulligatawny Stew (Indian Lentil Stew)
Tomato, Basil, and Corn Soup
Fiesta Chicken and Rice
Garden Lover's Veggie Stew
Mumbai Turkey Meatballs with Chutney-Yogurt Dipping Sauce
Caramelized Ginger Salmon
North of the Border Veggie Chili
Eggplant Pie with Parmesan Crust
Philadelphia Cheese Steaks
Goddess Chicken with Artichokes and Sundried Tomatoes
Indian Spiced Lentils with Rice
Baked Fish with Mushrooms and Italian Herbs
Grecian Delight Casserole
Honey Glazed Carrots
Hungarian Beef and Red Pepper Stew
Lentil Stew with Bacon
One-Pot Moroccan Chicken and Rice Bake
Lentil Stew with Honey Ginger Yogurt
Pesto Vegetable Soup with Tofu or Chicken
Potato, Spinach, and Garlic Soup with Sausage
Risotto with Sausage, Mushrooms, and Peas
Roasted Butternut Squash Soup
Slow-Cooked Panama Pork Stew
Spaghetti Squash with Lemon-Herb Gremolata and Creamy Ricotta
Spicy Slow-Cooked Indian Dal
Split Pea Soup with a Touch of Curry
Moroccan Sheet Pan Chicken with Chickpeas and Vegetables
Slow-Cooked Sweet and Smoky Corn and Pinto Bean Stew
Soy-Ginger Flank Steak