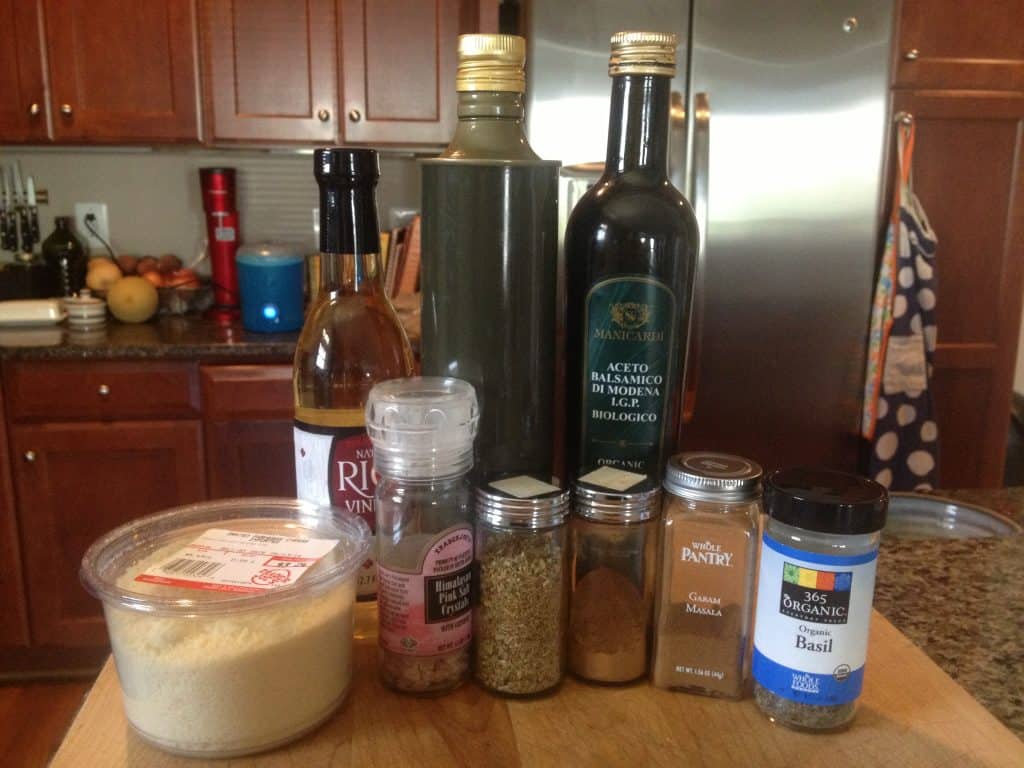 The Power of Condiments
Years ago, when I was completing my health coach training at the Institute for Integrative Nutrition, one of the instructors suggested serving every meal with lots of condiments. The idea was that if you put lots of options out on the table, everyone could make the meal their own, tailoring it to fit their tastes. The concept appealed to me as I have always been a sucker for flavor boosters, but then I sort of forgot about it until a few years later when I was in the weeds trying to figure out how to support my picky eater.
As I read books and articles and listened to webinars about feeding picky eaters, the message that I heard over and over again was to find ways to let the child have a sense of ownership and control over his or her food. I liked that idea so I decided to try putting condiments out at dinner as a way to help my picky eater take some control over his meal and make it his own.
The change was miraculous! From the very first meal, my son loved using the condiments that were offered—Parmesan cheese, ketchup, mustard, dipping sauces, even just salt and pepper—he would pile them on… and then eat the food! Through this process, my husband and I learned two things: 1) our son is a big flavor person and our instinct to go bland to appease him had been all wrong—he wanted more, not less, and 2) condiments are a simple way to engage both our kids around their meals. The sense of control that they got from selecting their own condiments motivated them not only to eat, but also to experiment with flavor in ways we never would have thought they were ready for.
We also found that condiments made everyone's dinner more fun. They allowed me to go spicier and my husband to go saltier. They also offered an easy way to make two meals with similar ingredients completely different—saving me time and effort if I did a little bit of bulk cooking.
So whether you are struggling with a picky eater or just seeking out ways to spice things up at the table, consider offering condiments. Here is a list of some of our favorites organized by cuisine type.
Mediterranean/Italian Food:
Parmesan cheese
Balsamic vinegar
Extra virgin olive oil
Feta cheese
Hot pepper flakes
Olives
Capers
Caper berries
Sundried tomatoes
Hummus
Tzatziki sauce
Herbs such as oregano, basil, thyme, & za'atar
Salt & pepper
Northern European & British Food:
Chutneys
Ketchup
Mustard
Jams, jellies, & preserves
Malt vinegar
Pickles (both cucumber and other vegetables)
Salt & pepper
Asian Food:
Soy sauce or Tamari sauce
Sesame oil
Rice or rice wine vinegar
Sriracha
Thai chili sauce
Teriyaki sauce
Hoisin sauce
Plum sauce
Sesame seeds
Scallions
Salt & pepper
Indian Food:
Chutney
Raita (yogurt and cucumber sauce)
Garam Masala
Salt & pepper
Latin American Food:
Salsa
Pico de gallo sauce
Tabasco
Guacamole
Diced hot peppers
Shredded Monterrey Jack, Pepper Jack, or Cheddar cheese
Crushed tortilla chips
Chili powder
Salt & pepper
What condiments would you add to the list? I'd love to hear your ideas! And if you need help deciding what to cook for your picky eaters (that your open-minded eaters will enjoy too), you've come to the right place! Check out The Scramble's two week free trial. Many of The Scramble's recipes have tips for how to tweak them to appeal to all the tastes around the table.