Sometimes we have to fall off the wagon in order to see how well we are doing. Here our our tips what to do when good habits slip.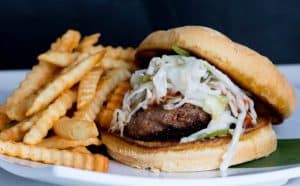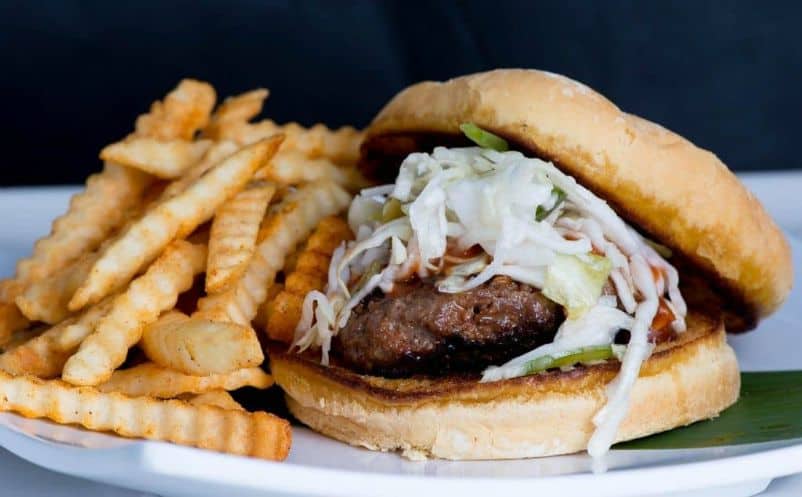 I have noticed something that I like to call the "Oh, F*$k It!" phenomena. For me, this most often takes place when I have been burning the candle at both ends and I finally break down and "cheat" somehow. Maybe it's ordering a pizza, buying a chai when I am out doing errands, or dumping my meal plan for the week and going rogue.
The first "cheat" is completely understandable, but what I have noticed is that it's a slippery slope – as I then want to "cheat" more and more. It then becomes harder to get back into the swing of things.
And I've heard the same thing from friends and former clients. Things will be going really well, they are cooking a lot, stocking up their freezer, and feeling great. Then they order take out one night, and the next day they buy lunch because there were no leftovers, and the next night they order take out again. You see where I'm going here…
What I've said to them, and what I try to tell myself, is that this is completely ok. Sometimes we have to fall off the wagon in order to see how well we are doing. The trick is getting back up and moving forward productively.
This can be challenging. It can be tough to resist that remaining frozen dinner in the freezer or that take out menu to get back to planning, shopping, and cooking. It's hard for me, too. But once you're up and running again, it feels so good (both physically and emotionally). Here are four tricks that I've used to help me get back into the swing of things when I'm having trouble.
What to do when good habits slip

Be kind to yourself
Let go of the guilt. Recognize that even falling off of the wagon shows how far you have come—the fact that there is even a wagon to fall off of is a big deal!

Make it easy
As you try to get back into the swing of things, try to incorporate some options that are easy for you. Favorite recipes that you know like the back of your hand, really quick meals that won't stress you out too much, etc.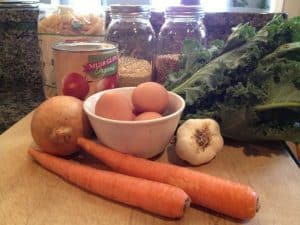 Take stock of what you have
Look around your kitchen and see what you already have, then build from there with a meal plan that takes advantage of those items (or use The Scramble's search function to find recipes that will work with what you've got!). This will lead to less sticker shock at the grocery store and a sense of accomplishment that can help you keep the momentum going into the actual cooking.

Try something new
If part of the reason you fell off the wagon is that you are tired of your usual meal go-to's, then try out some new ones that seem appealing to you. Look for quick, easy, healthy recipes that seem fun and exciting. This week, for example, I decided to go with four new recipes to get me engaged again. Some have been keepers, some not, but all have kept me interested.
What do you do when you let good habits slip? I'd love to hear your tricks in the comments. And if you need a gentle nudge to get cooking again, The Scramble's online meal planner can help immensely!