Is there anything more soothing than a big, warm bowl of soup or stew? Now that winter is here, I thought it would be a good moment to talk about how to make great soups and stews.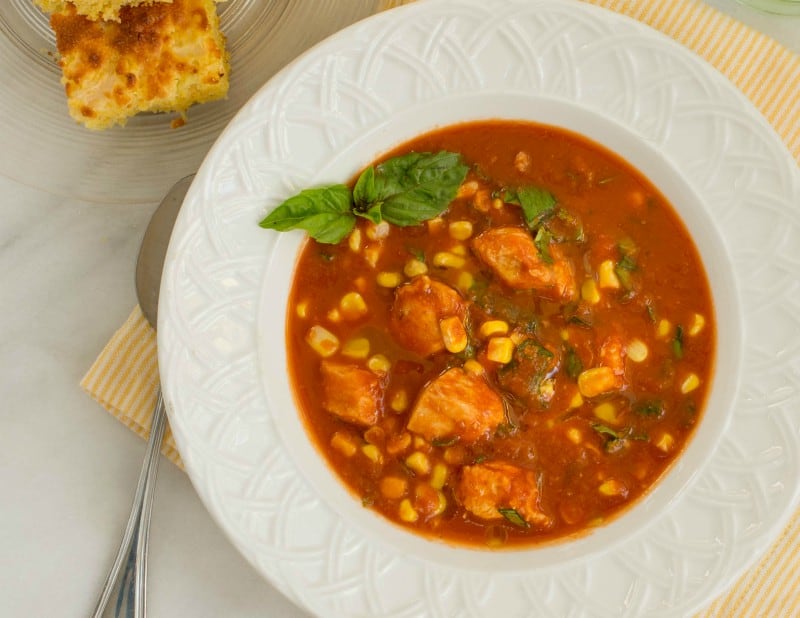 I love soups and stews. They are so nourishing, comforting, endlessly variable, and simple to prepare.
Also, as a busy parent, I love them for two very specific reasons:
I have found them to be a great vehicle for getting vegetables into my whole family
they are a fantastic make-ahead and/or slow cooker option, which can make weeknight dinners a breeze.
So I wanted to share some tips and tricks for making great soups and stews easily.
Soups & Stews: Vehicles for Vegetables and Introducing New Foods
Whenever I do workshops on raising healthy eaters I always highlight soups and stews as a great option for more selective eaters. As a kid, I was a picky eater and pureed vegetable soups were always a favorite of mine. I didn't have to worry about different foods touching, the consistency was smooth, and the flavor was interesting without being overwhelming.
Similarly, when my son was at the height of his picky-ness, soups and stews were a lifesaver because he always enjoyed them and I could stress a little less knowing that he would get a good dose of vegetables in the meal.
If you would like to start serving soups and stews with your kids, here are some tricks that might make it more fun and engaging for them.
Boats. One of the games we used to play with the boys when they were little was the "boat game." We would serve pureed vegetable soups with crackers, bread, or diced grilled cheese sandwiches and encourage them to float pieces on top of their soup like they were boats. The boys loved floating their boats and then then scooping them up and eating them!
Sunken treasure. Similarly, you can put a slice of bread or a piece of meat or cheese at the bottom of a bowl and then the kids have to eat the soup to discover the buried treasure.
Fun colors. Colorful vegetables like carrots and beets make wonderful soup, but also turn the soups really fun colors that can have fun names. When I first made beet soup, for instance, my boys loved pretending it was blood and they were vampires. And green soup made with spinach or broccoli was "Incredible Hulk Soup."
How to Make Great Soups and Stews
The good news is that soups can be made fairly quickly and easily. But it's important to remember that making soup isn't just about tossing ingredients from the fridge into your soup pot. Here are some tips and time-saving tricks, for making great soups and stews:
Keep your pantry stocked
I have packages of dried beans and chickpeas, as well as canned ones for shortcuts. I also keep a bag of lentils on hand, as they are quick-cooking and need no soaking; canned tomatoes; and packages of soup pasta and nutritious soup grains such as farro and barley. With these ingredients and some vegetables from the fridge, you can make great soups.
Start with good broth
I try to set aside time on the weekend to make homemade chicken or vegetable broth, which I freeze in quart-sized containers or freezer bags. Fun bonus tip: roasting vegetables for broth enriches the flavor. (I also keep a couple of boxes of good-quality commercial broth since I don't always have time to make homemade.)
Prep your vegetables
Most of us have bags of carrots and celery in the fridge, and an onion or two in the pantry. These are the building blocks for countless soups and stews. Chop them separately and store them in bags or containers in the refrigerator. Then just scoop out the amount you need to make your soup or stew.
Save the scraps
You can freeze the tops of celery and extra bits of carrots and other vegetables and then add them to your broth. I like to add the stalks of fennel bulbs, which impart a nice sweetness. Avoid using strongly flavored vegetables such as broccoli or cauliflower (unless, of course, you are making broccoli or cauliflower soup!).
Sauté your aromatics
Sweat your celery, carrots, and onions in a little olive oil (my preferred cooking fat) to soften them and bring out their flavors. Then add additional vegetables and legumes, and your broth.
Add nutrition and flavor boosters
Toss in a handful of greens, such as spinach, Swiss chard, or kale. Herbs such as rosemary, sage, or basil, and spices such as chili pepper, black pepper, and bay leaves add an extra layer of flavor to soups or stews. For Italian soups, I usually toss in a rind of Parmigiano-Reggiano.
Let it simmer
Soups and stews taste better when the ingredients have had a little time to get to know each other. Once all the vegetables are cooked, add your pasta or grains, if using, and simmer gently until tender.
Don't forget the final touch
Although it may sound like an unnecessary step, garnishing your soup or stew – with a sprinkling of parsley or basil, a grating of cheese, a handful of croutons, or a drizzle of your best olive oil – will bring everything together.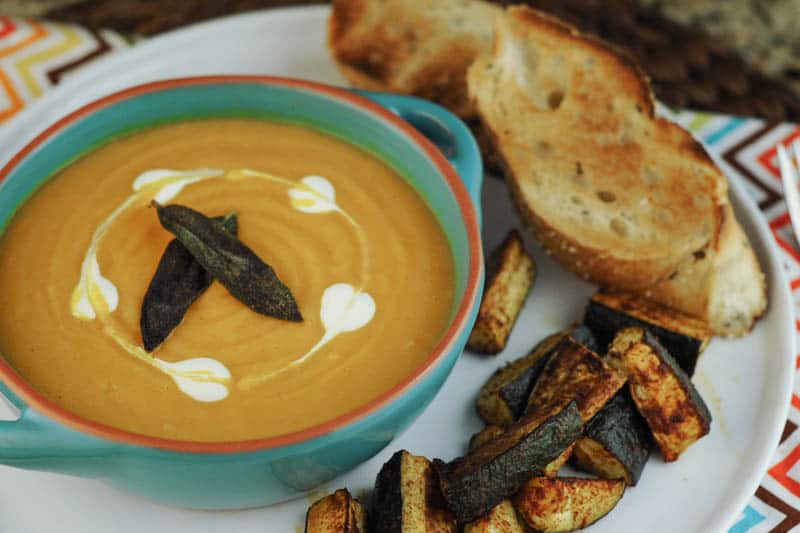 Want some great soups and stews to get you started? Check out our Ramen Vegetable Noodle Soup or Butternut Squash and Yellow Lentil Stew. And if you want to make getting dinner on the table even easier, sign up for The Scramble's family-friendly meal plans to see how simple and delicious dinner can be!