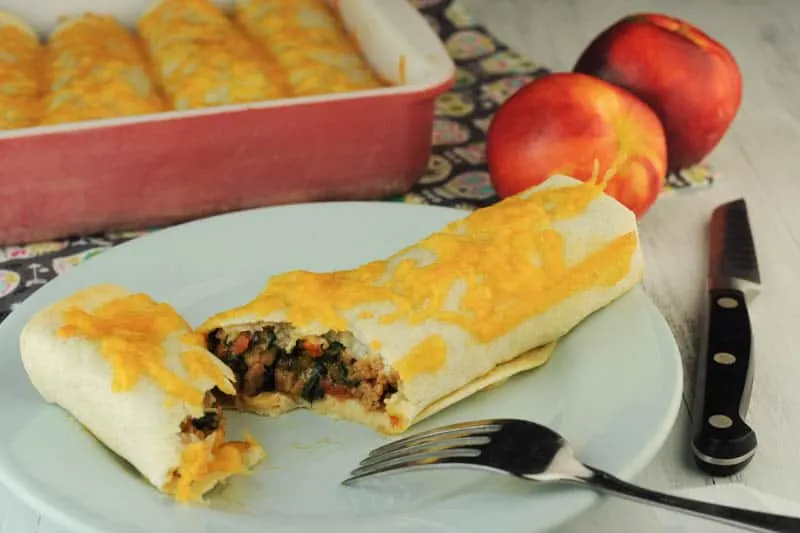 Note: This page contains affiliate links. If you purchase a product through these links, your cost will be the same but The Scramble will receive a small commission. I only link to products I personally use, trust, and love. If you want to learn more, please check out my disclosure page. Thanks for your support!
The Healing Power of Food
One of the things that has moved me deeply over the past week has been the stories and images of people handing out food to Black Lives Matter protestors. Granola bars, fruit snacks, bananas, oranges, bottles of water. Sharing these mundane food items has turned into an act of solidarity, an act of resistance, an act of love. And, for me at least, has really exemplified the healing power of food.
One of the reasons that I am so passionate about food and helping people to learn how to prepare it and fall in love with it again, is that I believe food is one of the most powerful vehicles for bringing people together. Food has the power to become a shared experience among disparate groups, it can offer a common ground, it can help in the healing process.
There is a reason we bring food to new moms, to those who are ill or recovering, and to those who have lost someone. Yes, it is to take some of the burden off when they are exhausted and healing, but it is also an act of service and an act of love. We are offering a bit of ourselves to that person, we are expressing our support, we are showing up at a time when they need it.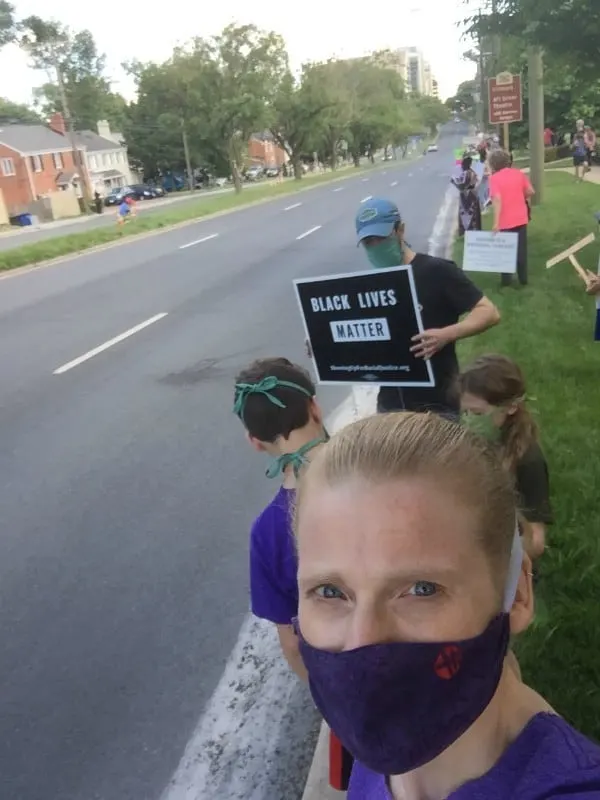 In These Times
Our country is in a time of extreme pain, sadness, and anger. We are having to face and own up to the pain that systemic racism has inflicted upon so many of our fellow citizens. We are having to acknowledge the deep and unending sadness of families and, honestly, an entire group of our fellow citizens that have had loved ones unjustly taken from this world at the hands of those who are supposed to protect us. We are having to sit with the tragic reality that people like George Floyd, Ahmaud Arbery, and Breonna Taylor will never be able to have another family dinner. And all of this on top of a pandemic that has taken over 100,000 lives in this country alone and has forced many of us into isolating circumstances from our communities and loved ones.
Like many, I have been struggling to figure out how I can best be of service in this time, how I can take action. I have chosen to listen to people of color and to follow their lead (I found this piece to be incredibly powerful and illuminating and I appreciated this piece for its concrete suggestions and honesty).
As I have read articles, listened to podcasts, and spoken to friends of color I have found that there are some commonalities in the recommendations that they share:
Join the protests, but follow the lead of the Black people leading the event (except in the case of putting your White body between Black bodies and the police, if possible and when needed)
Have conversations about race and systemic oppression with people in your community (and beyond where possible) and especially with your kids (here's a great resource on that)
Contribute to bail funds and the local groups in your area who are doing this essential work
Educate yourself about the history that has gotten us to this point by reading books such as So You Want to Talk About Race and White Fragility: Why It's So Hard for White People to Talk About Racism
Support Black-owned businesses in your community
Understand that we are in this for the long haul. This won't be cured in a week, a month, or even a year. We all need to stay committed to ending systemic racism.
Provide resources to those who are protesting such as face masks, hand sanitizer, water bottles, and food
Cooking as an Act of Solidarity
I'm sure it comes as no surprise to anyone that my focus has been on the food. Providing nourishing, comforting meals is something that I can do and so I have been seeking out ways to do just that. But I also realized that I could help others to do the same.
I have put together some resources for you, if you are looking to cook as act of solidarity, including tips on food storage and a list of dishes that are wonderful options. Whether it is to bring to someone you know who is struggling right now (and from all that I have learned, I can pretty much guarantee any of your friends of color, but especially your Black friends are struggling right now) or to share with those who are protesting for all of us and need sustenance to continue that hard (and, honestly, dangerous) work, these resources should help you to get started.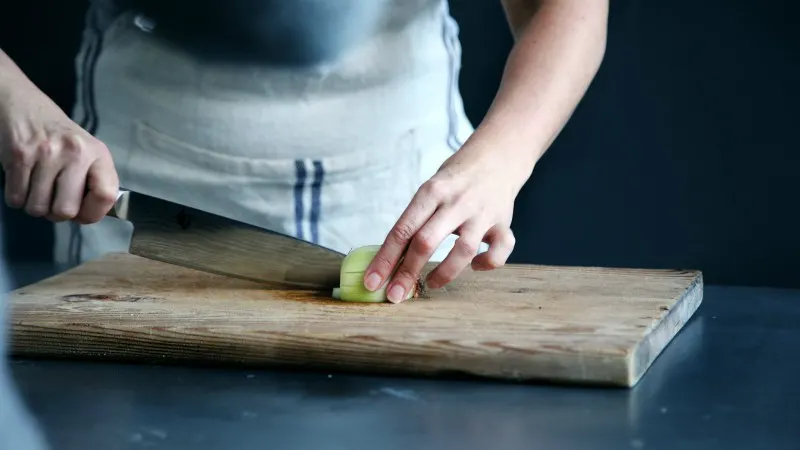 Tips on Food Storage
Before suggesting some recipes to prepare, I wanted to share some tips on food storage so that what you make will have as long of a shelf-life as possible for those you are supporting.
Items You Might Need
Gallon-sized Ziploc freezer bags, smaller baggies (I love these compostable ones), plastic wrap, aluminum foil, disposable casserole dishes, and labels or masking tape.
Cool Food Completely
When preparing to store or freeze a meal, make sure it has fully cooled down to room temperate before packing it up. This is because any remaining heat will quickly condense into water on the lid and can ruin the texture of the food and, if it is frozen, it will leave your food freezer-burned and less appealing.
Add an Extra Layer
If packing the food in containers, gently place a piece of plastic wrap over the top of the food before putting the lid on. This will help to reduce the chance of leakage in transport and of freezer burn if frozen.
No Lid? No problem!
If packing the food in containers without lids, gently place a piece of plastic wrap over the top of the food, then cover tightly with aluminum foil.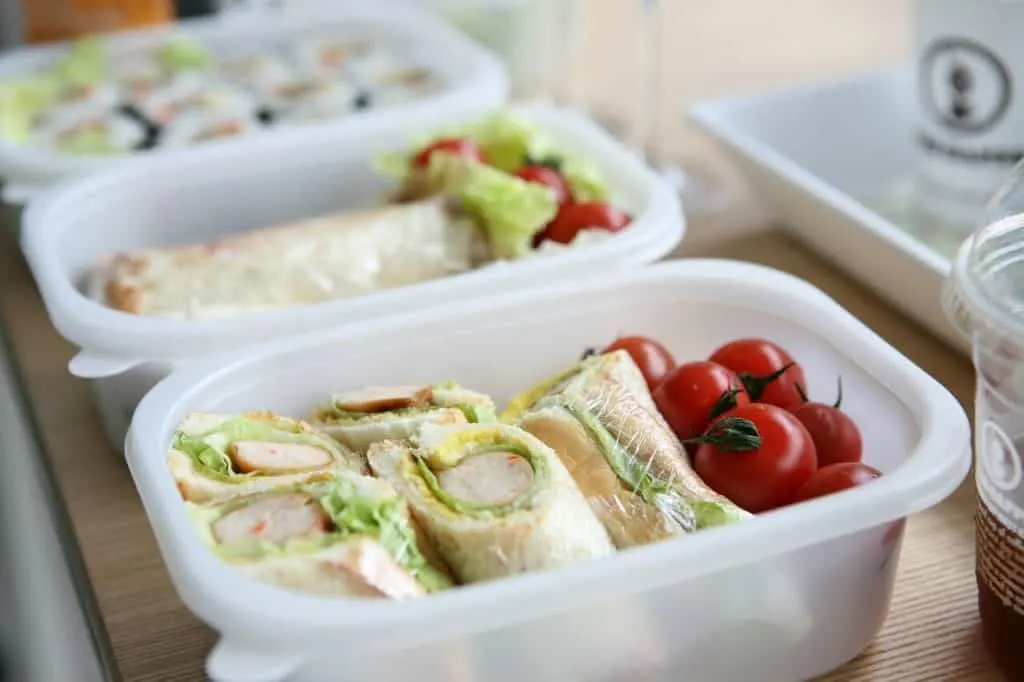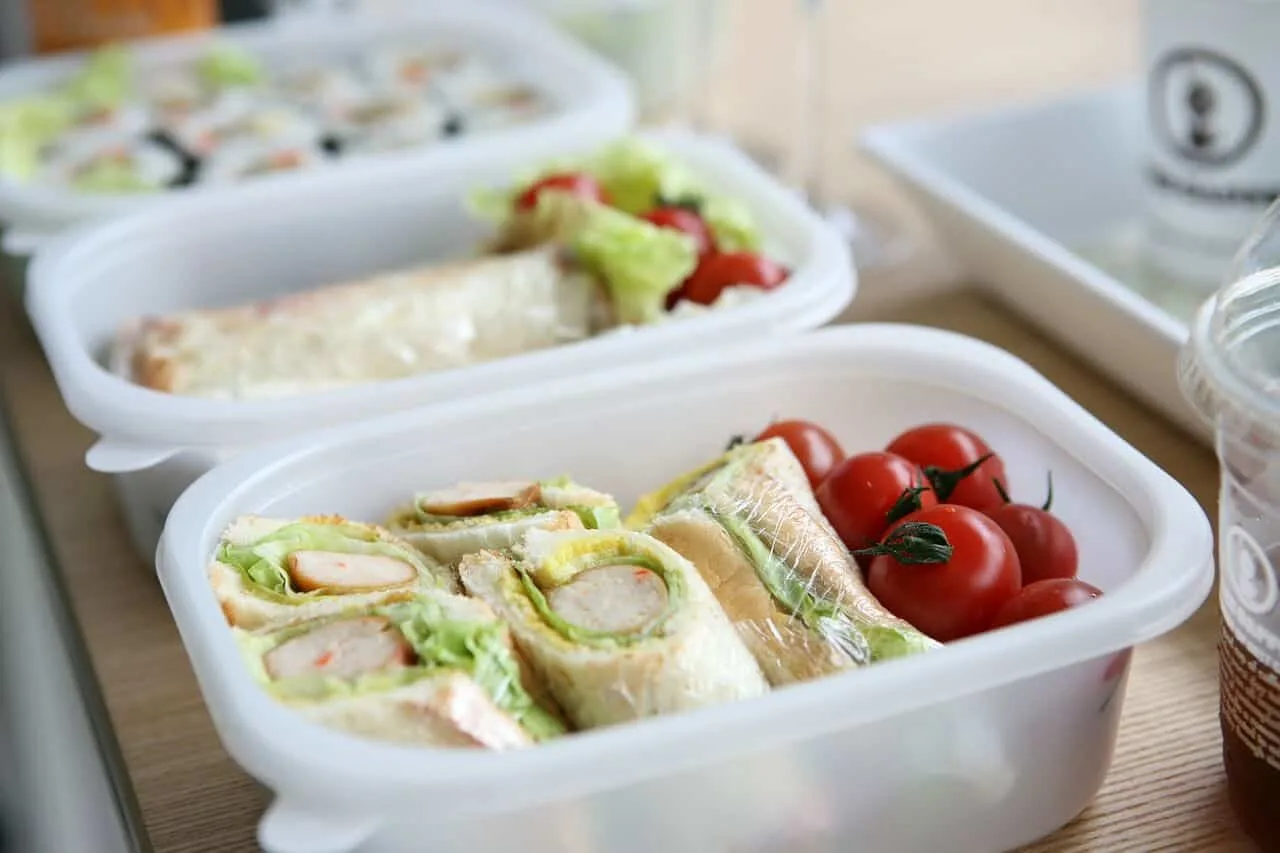 Wrap, Then Bundle
If wrapping up individual foods such as burritos, chimichangas, or calzones, wrap each item tightly in aluminum foil and then place them together in a large Ziploc bag or box. This will allow for easier transport, serving, and, if frozen, less freezer burn and less sticking together.
Similarly, if you plan to share or even distribute baked goods such as cookies, put each serving into an individual bag and then put all of the servings into a larger Ziploc or box. This will allow for easy grab n go serving, where necessary.
Label!
Make sure to clearly label whatever you bring to someone in need. Include ingredients (so those with allergies can stay safe) as well as any tips needed for reheating the food.
Reheating Directions
Just in case you aren't confident in your reheating instructions, here are some for you to share:
Make sure to remove any plastic wrap!
If frozen, defrost ahead of time, if possible. For larger dishes such as casseroles, soups, and chilis, if you can, move them from the freezer to the fridge 24 hours ahead of time. If you can't, take them out of the freezer and put them on your counter as soon as possible to let them start to thaw.
For casseroles, keep them covered in foil until the last 15 minutes of reheating. This will prevent over-drying.
For casseroles, cook them for the regular amount of time. If they were frozen and are partially thawed, add 15 – 30 minutes to the cooking. If they are completely frozen, add 45 minutes to the cooking time. When possible, use a thermometer to check the temperature in the middle of the casserole – it should reach 160 degrees Fahrenheit.
For soups, stews, and chilis, reheat in a pot over a medium heat, stirring occasionally, until warmed-through, usually about 15 – 20 minutes.
For burritos, chimichangas, and calzones, unwrap and reheat in a microwave for 1 – 4 minutes or in a toaster oven at 350 degrees for 12 – 15 minutes.
For quiches, serve at room temperature. Or, if frozen, do not thaw, just reheat in a preheated oven for 25 – 30 minutes.
Great Recipes for Bulk Cooking
The following are some recipes that I have found work well as meals to make for others. In general, I recommend making vegetarian dishes so that more people can eat it, especially when you are feeding a large group or people you don't know as well.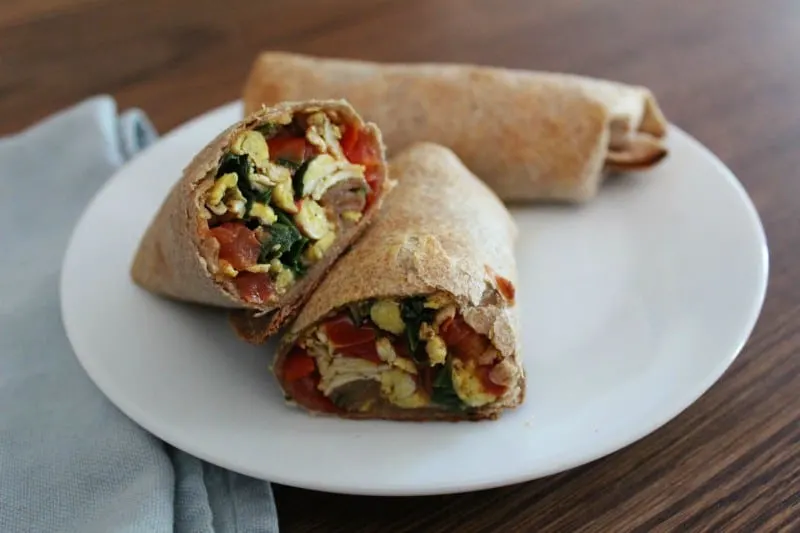 Veggie-Packed Breakfast Burritos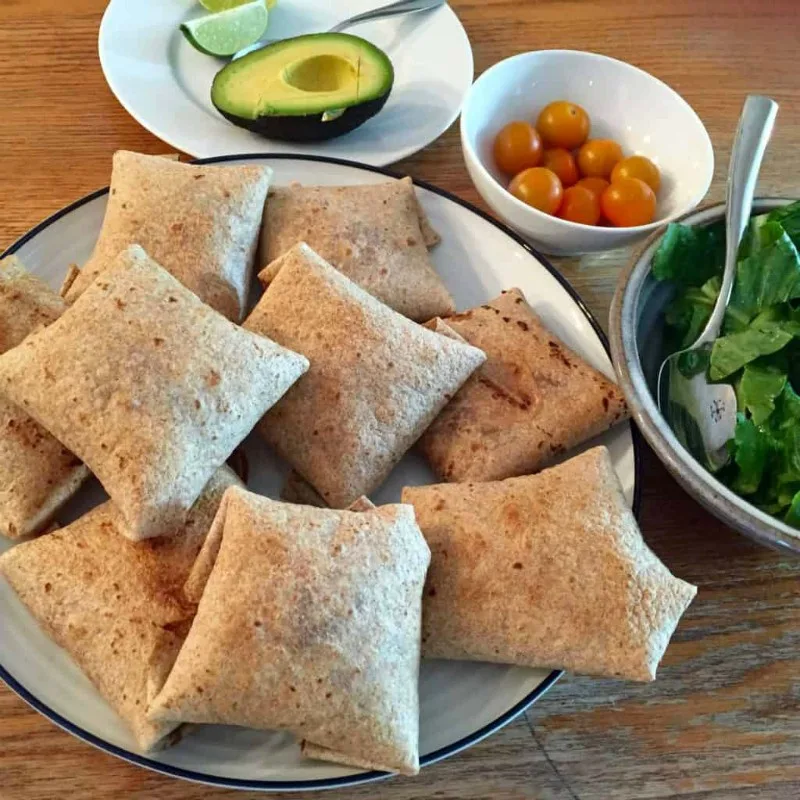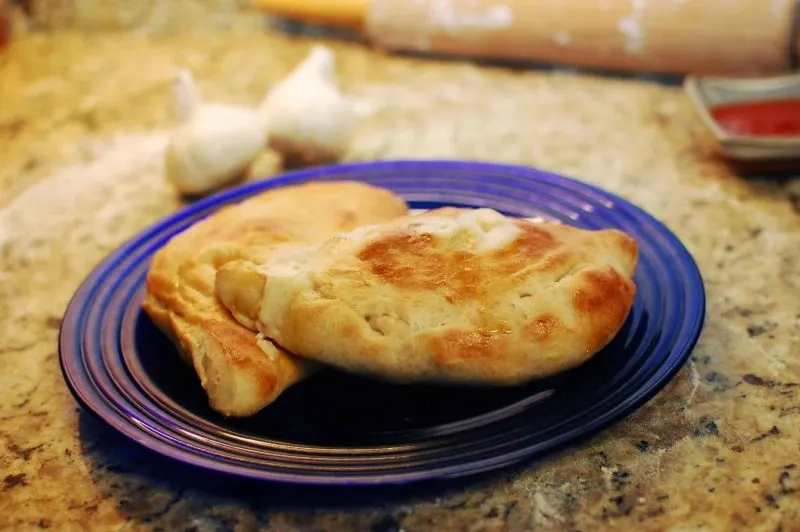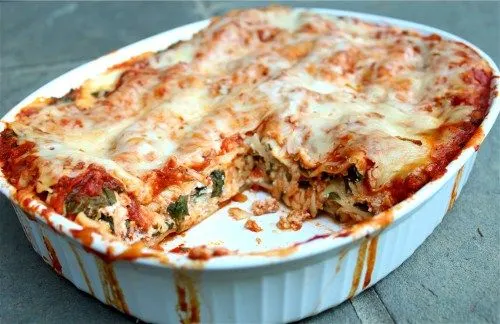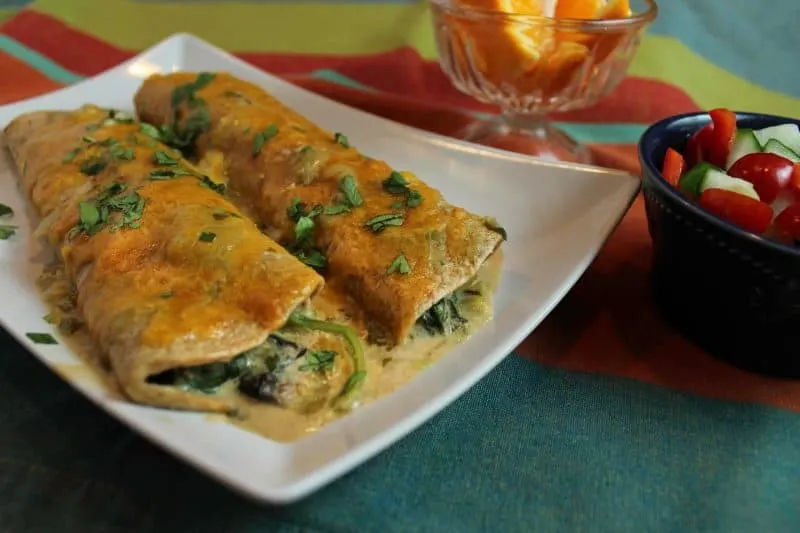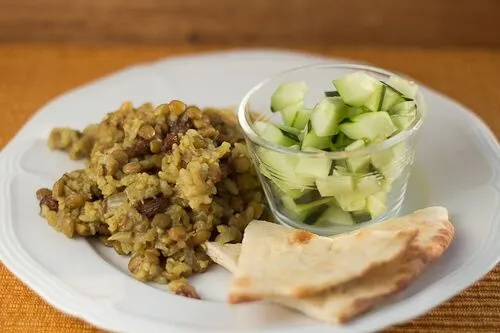 Indian Spiced Lentils with Rice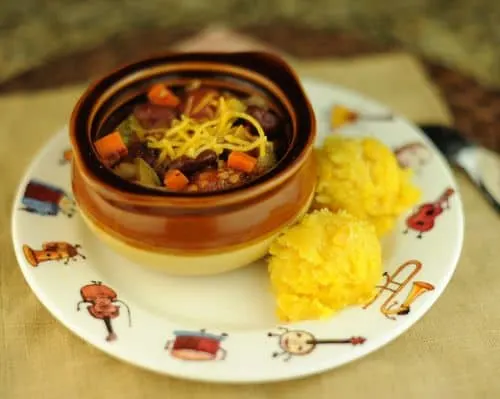 Very Veggie Chili with Sweet Whole Wheat Cornbread (preferable as muffins for easy distribution)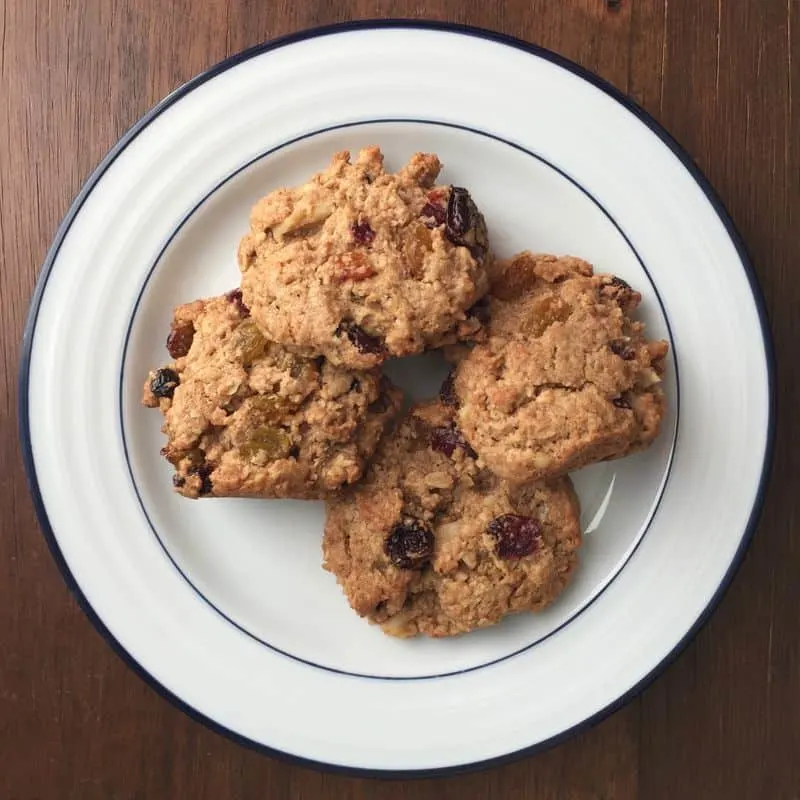 Oatmeal Fruit & Nut Breakfast Cookies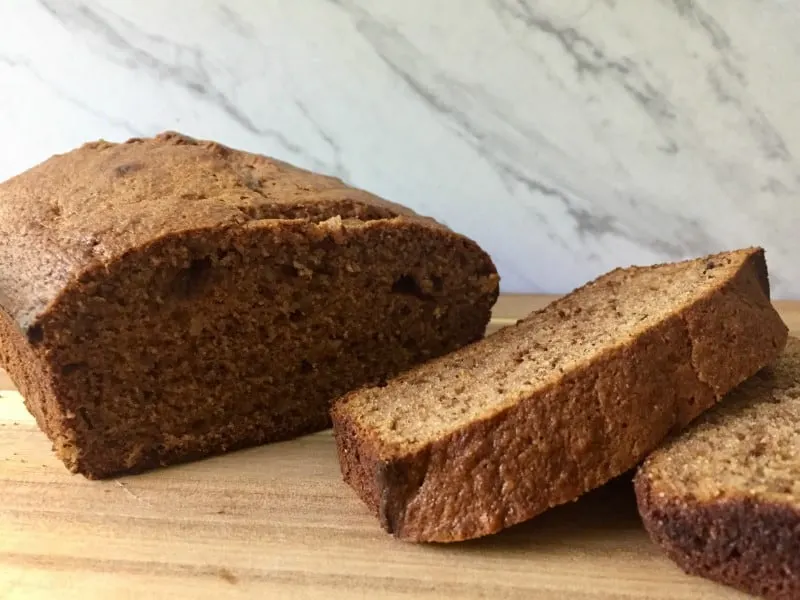 Whole Wheat Banana Bread (preferably as muffins for easy distribution)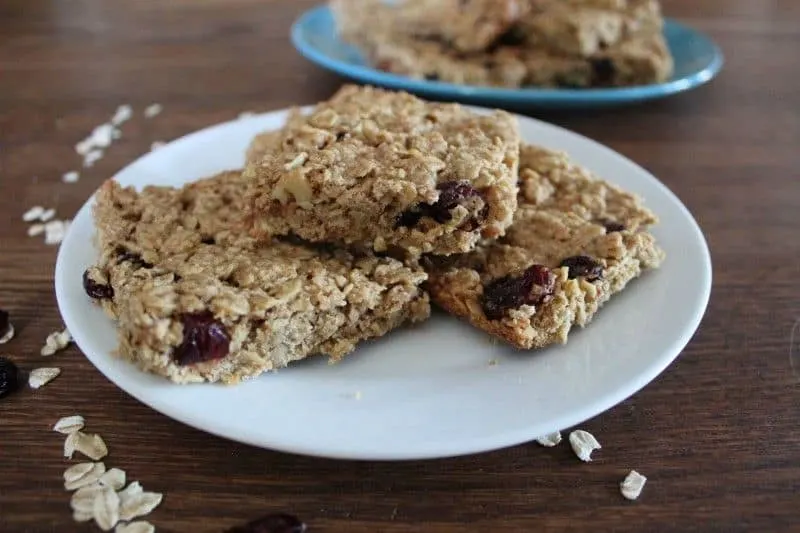 So, whether it is making a meal for a friend who is struggling with all that is happening right now or cooking for a large group who is working for change, I hope these tips and recipes will help you to feel more equipped.