One of my favorite tricks for making dinner prep easier is the build-your-own dinner night. I find that these meals are a great way to keep family dinners going, especially during the busiest times. They are also a great way to get your kids to try new foods! Here's what these simple, fun meals look like in my house.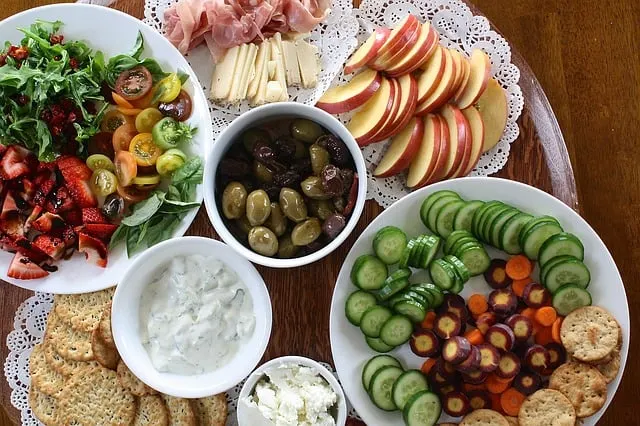 I don't know about you, but my time is feeling crunched these days. Between running a business, parenting, serving on volunteer committees, and keeping a household running, I'm feeling kind of tapped out.
At busy times like these, making the time to slow down and reconnect around the dinner table is even more important, but can also be challenging to fit in. This is when I pull out one of my favorite tricks for making dinner prep easier: the build-your-own dinner.
Whether it's build-your-own bean and rice bowls, tacos/burritos/quesadillas, salads, baked potatoes, or sandwiches, these nights are always a big hit in my house and can be thrown together surprisingly quickly, which is especially helpful during busy times.
On top of being a simple meal to prepare, build-your-own nights were a game-changer for our family when it came to overcoming picky eating and bringing peace back to the dinner table. So between ease of prep and sharing a tension-free dining experience with my kids, build-a-bowl nights are a favorite for this mama and her family.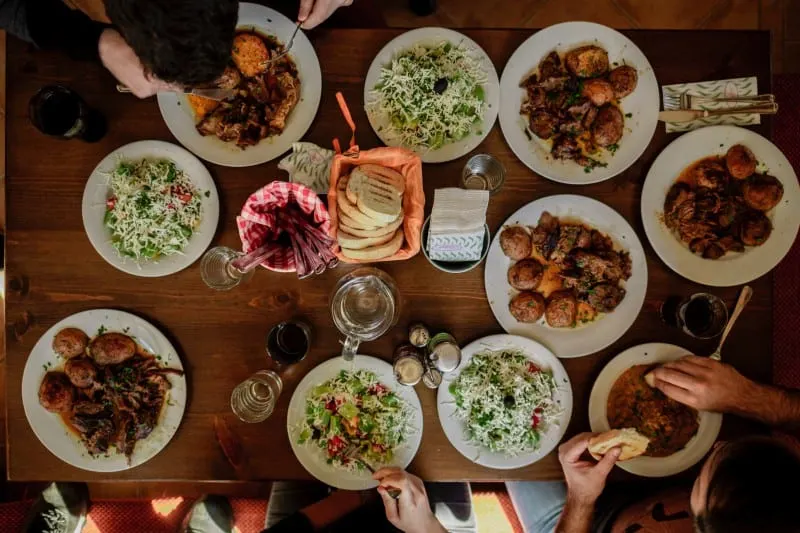 Build-Your Own Night: A Main Ingredient to Overcoming My Son's Picky Eating
While I have always had bean and rice bowls on my family's regular meal rotation, I didn't discover the joys of the build-your-own model for other sorts of meals until much later.
The virtues and benefits of serving meals in this method became clear to me when we were working with my son to overcome his picky eating and trying to figure out the best way to implement the Division of Responsibility approach within our family meals.
For those who are unfamiliar with the Division of Responsibility approach to feeding kids, the basic concept is the following: as the parent, you get to decide what food is offered and when. As the eater, your child has the freedom to decide what they eat, as well as how much. One of the suggestions that is often shared when you learn about this approach to feeding your family is to serve everything family-style, so that everyone can build the meal to fit their needs and desires.
For me, serving meals family-style felt like a nightmare. How would the passing of hot things work with kids who were so small? How would they not just fill their bowls with plain rice and leave the rest of the food untouched? Could I really give up that kind of control?
But one night, as we were enjoying bean and rice bowls, I watched in wonder as my son started piling not just beans, rice, and cheese into his bowl, but also tomatoes and lettuce. In that moment it occurred to me that I could use the build-your-own model for all sorts of meals. If desired, I could serve the hot aspects of the meals, but then I could put out a variety of toppings for everyone to customize their own meal. So we decided to give it a try.
The change was miraculous! Not only did my son get enthusiastic about piling vegetables into his bowls, but I found that everyone enjoyed the meals more as they got to make them their own.
How to Serve a Build-Your-Own Night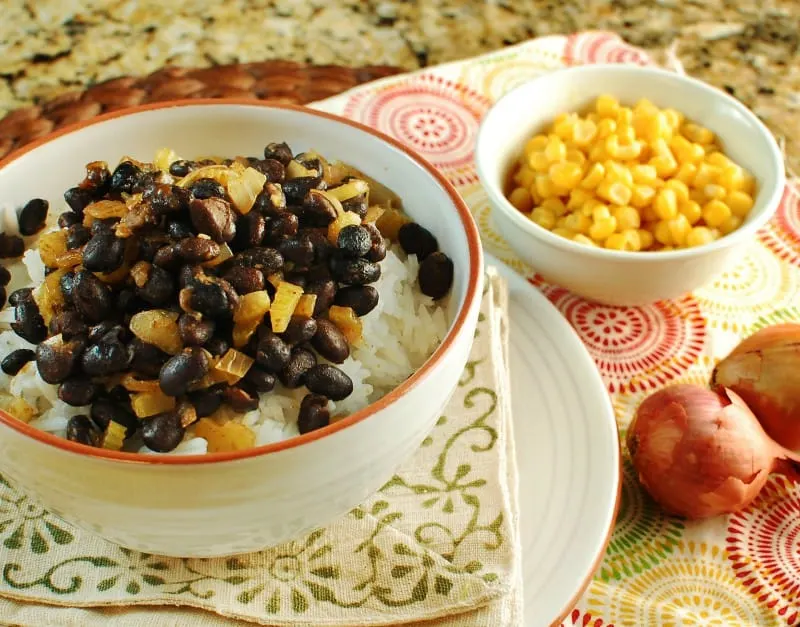 Step 1: Pick a base.
The start of any good build-your-own meal is a relatively neutral base from which everyone can build the flavors they desire. It could be rice, quinoa, bread, pasta, baked potato or sweet potato, or greens.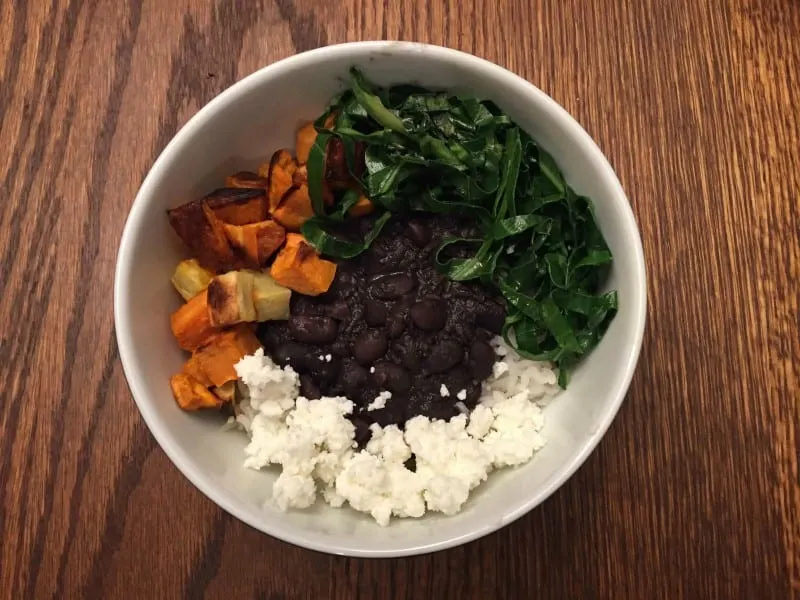 Step 2: Pick a protein.
Beans, roasted tofu, roasted chicken or turkey breast, sliced up steak, some browned ground meat or veggie crumbles, or even deli meat. As a general rule, you don't need too much protein here as there will be many other components. Each person will likely need about 1/4 cup of the protein per serving.
This is one of my favorite ways to use up leftover protein from a different meal. For instance, if my family enjoyed a roasted chicken one night, then we are likely to have a build-a-bowl night later in the week that incorporates that leftover protein.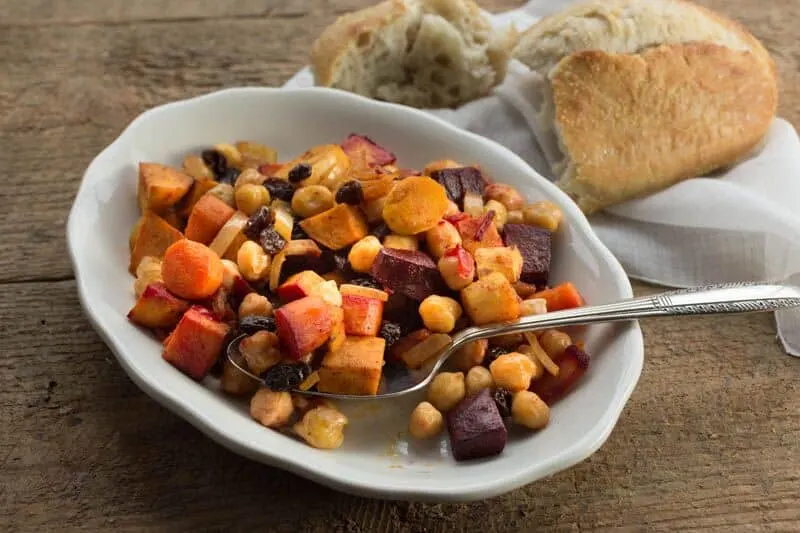 Step 3: Put out the veggies.
I usually throw out a combination of vegetables to let everyone choose from. Some great options here include:
bell peppers
cucumbers
tomatoes
sprouts
lettuce or baby greens
shredded carrots
sauteed greens
(leftover) roasted vegetables
Obviously, you can customize this based on the preferences of your family, the type of bowls you are building, and what you've got in the house.
In addition to vegetables, if taste and flavor profile allow, consider throwing some fruit options on the table such as diced apples or oranges, berries, mango, or pomegranate arils (seeds).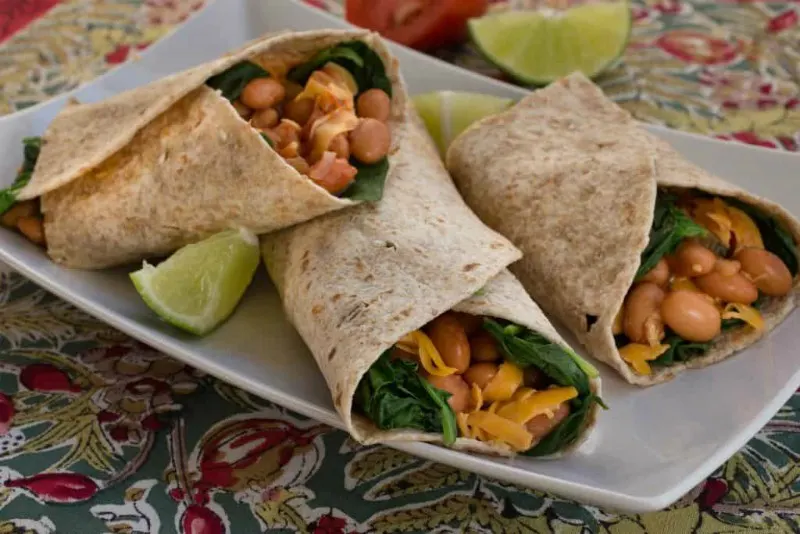 Step 4: Put out the toppings.
This is where you get to be really creative and allow people to tailor their meal to fit their tastes. Depending on your base and protein, this could be any of the following:
grated or crumbled cheeses (Cheddar, Parmesan, feta, mozzarella, Gorgonzola, etc.)
dried fruit
nuts or seeds
salsas
tomato sauce
hummus
tzatziki sauce
vinegar
soy sauce
Thai chili sauce
sriracha
Tabasco or other hot sauce
dried herbs
crushed red pepper flakes
Step 5: Let everyone build their own meal!
Each time I do this, I am pleasantly surprised by how excited my family is and also how many vegetables my kids end up loading into their meals.
Sometimes I think there's a bit of a competition going between by two boys—who can make the biggest meal—but I'm not complaining as I watch them stuff their sandwiches with two kinds of greens, bell peppers, roasted sweet potatoes, and tomatoes!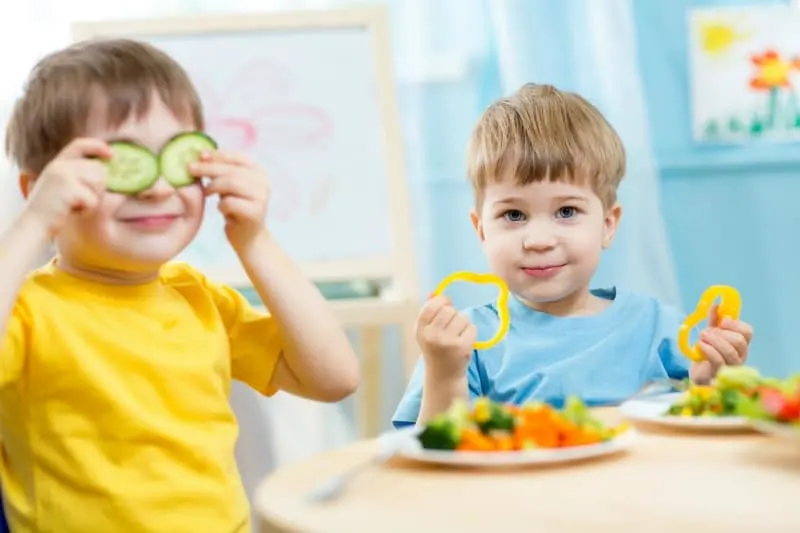 So as you navigate these busy weeks and are seeking out ways to make life a little easier, try a build-your-own night. Maybe it will save you some time, some sanity, and some dishes, and all while encouraging your kids to explore and engage with their food more.
Would you like to family dinners to be stress-free and easy to prepare? Want more delicious and easy recipes, check out The Scramble's family-friendly meal plans to see just how simple getting dinner on the table can be!
Do you have a favorite super-quick meal that helps you to keep family dinners going at this time of year? I'd love to hear about it in the comments!