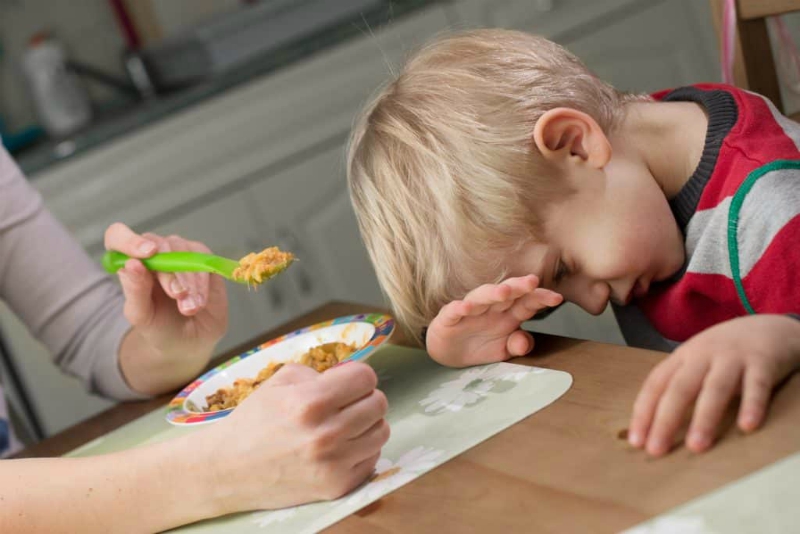 This past week, two things happened that really brought home the importance of giving our kids autonomy with their food, especially for picky eaters.
A teenager who was open to change
The first was a one-on-one cooking lesson that I had with a 15-year-old boy. This is a kid who has a pretty limited palate and has shown very little interest in food. When his mother gave him the option of having a cooking lesson, however, he jumped at the opportunity.
When I arrived, he was eagerly waiting at the door and then started right into learning how to chop vegetables, make a sauce, and put together a healthy dinner. He was focused, cheerful, and engaged. It was such a wonderful experience!
Looking back, there were a couple of reasons that I think the session was such a success. One was that just by offering the possibility of the cooking class, he was given a chance to learn a new skill that would help him to become more independent.
Another was that he got to choose the meal he was going to make. I came up with a couple of recipes that were easy, fun to make, and would teach some cooking fundamentals, but he got to choose which one we made.
And finally, he got to select some of the ingredients, which meant he could tailor the meal to his tastes.
The power of condiments for a grade schooler
The second was last night at dinner. I had roasted a ton of vegetables and cooked up some sausage and I knew that my younger son, who tends to a picky eater, would likely try to eat only sausage and maybe some potatoes. I was prepared to offer him the vegetables on the table, but to sit on my hands and bite my tongue if he chose not to eat them.
In the hopes that it might entice him to try the vegetables, I set out a bunch of condiments: olive oil, balsamic vinegar, salt, pepper, feta, and Parmesan.
As predicted, the first thing he did was happily inhale the sausage on his plate and nibble at the potatoes and one piece of squash. I chalked it up to a mediocre success of a meal, but then an amazing thing happened: he asked for more of everything. He had decided that what he wanted was to build little towers of food with lots of condiments.
We then watched in amazement as he built tower after tower of squash, potato, and sausage topped with balsamic vinegar and Parmesan. With each bite he had a twinkle in his eye, a twinkle that I had seen in the eye of the 15-year-old as well.
The importance of autonomy
And that was when it hit me—both of these "picky" eaters were relishing in these moments of autonomy when it came to their food. They were able to build something the way they wanted it and, in doing so, were more open to trying new things.
Now, realistically, we don't always have the ability to provide these opportunities. Sometimes a casserole is just a casserole or a soup is just a soup. But even in those meals, there are ways that we can offer choices. Putting lots of condiments out on the table, not nagging them when they pick through the food and eat only the things they are drawn to, and providing a couple of side dishes that might be more appetizing to them are all relatively easy ways to do this.
The point, in the end, is to continue to offer varied and healthy foods, and to give the creative freedom for eaters to make those foods their own.
If you need more family-friendly meal ideas, check out The Scramble's online meal planner for lots of kid and parent approved recipes.
Do you give your kids autonomy with their food? If so, what are some of your simple tricks? Please leave your comments in the space below.
Want more ideas on how to feed your picky eater? Check out the picky eater solutions section of our site for lots of articles and information!