Over nine years of packing lunches for my sons I have realized that there is a simple formula for a healthy school lunch that helps to simplify the process.

The Formula for a Healthy School Lunch
I am entering my ninth year of packing school lunches (how is that even possible?!). Over the years I have had to come up with lunch ideas that have worked with nut restrictions, meat and dairy restrictions, food strikes, a lack of interest in sandwiches, and a kiddo who spent so much time talking that he ran out of time to actually eat.
What I have learned in all of those years of packing lunches is that creating a quality school lunch is like a simple arithmetic equation. Here is the formula for a healthy school lunch:
1 main dish + 1 vegetable + 1 fruit + 1 extra + 1 bottle of water = a healthy lunch
Simple enough, right? But what does that actually look like? Here are some examples.
Main Dish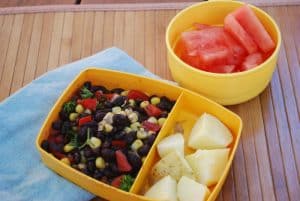 The primary goal in my mind when it comes to the main dish is for it to provide protein and carbohydrates (preferably whole grain or at least partially whole grain). Some of our favorite options outside of sandwiches here are:
quesadillas
cracker and cheese platters
muffins and cheese wedges or string cheese
granola with yogurt (served in separate containers or compartments in a bento box to be blended at school)
overnight oats
made-ahead baked burritos or calzones
leftovers
Vegetable & Fruit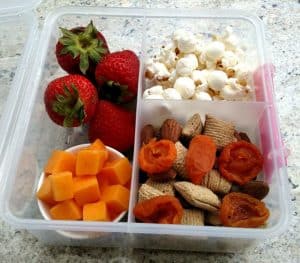 One of the questions I often get asked is: both a fruit AND a vegetable? And my response is, absolutely! First of all, even if they only take a few bites, those bites help to get them closer to their recommended 7 servings of fruits and vegetables a day.
Secondly, it helps them to learn about a balanced diet. If your kid prefers vegetables over fruit or vice versa, you can always do two of one kind. But having two options in the lunchbox has been very helpful with my kids. I recommend brainstorming different vegetable options with your kids to ensure you'll be putting something that they enjoy into the lunchbox.
Some vegetable options that have worked well for my family include:
carrots
celery
cucumber
bell peppers
snap peas
sugar peas
edamame
steamed or raw broccoli
leftover roasted vegetables.
Another thing that has helped a lot has been to include a dip such as hummus, ranch, or a quick yogurt dip.
Some fruit options that have worked well in our house include:
apples
clementines
berries
bananas
cut up melon or watermelon
cut up pineapple
kiwi slices or halves with a spoon to scoop
sliced peaches or nectarines
apple sauce
smoothies
A note on vegetables and fruit: sometimes the main dish options will also include vegetables or fruit. This is great and can be used to count as one of your fruits or vegetables or can just be a bonus!
Extras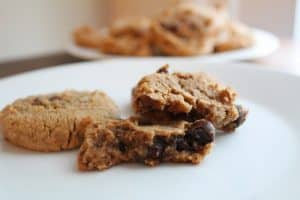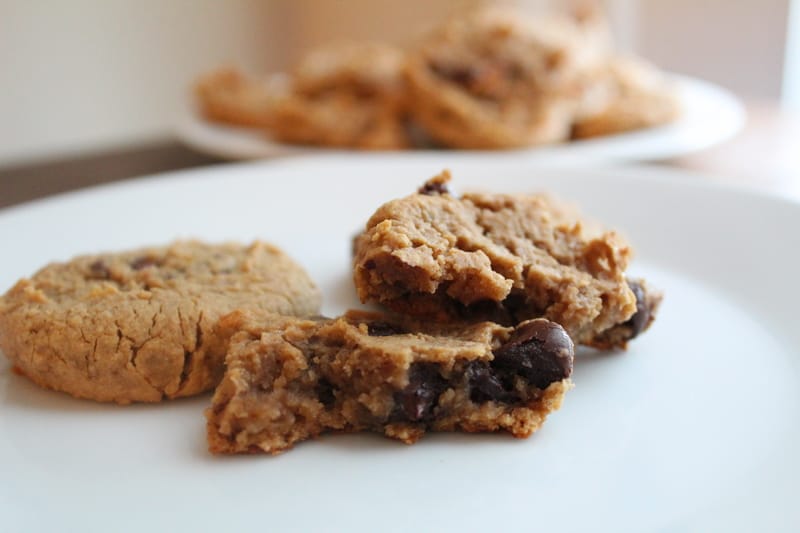 This is where my kids like to get the most involved. For us, this is usually some sort of filler food, such as a small cookie or some crackers or chips. It could also be a granola bar, trail mix, or mini muffins.
Water (or a drink)
It is so important as we want to make sure that our kids stay hydrated all day long. Being properly hydrated helps with focus and energy—keys to quality learning. I like to send my kids in with refillable water bottles so that not only are we helping the earth, but they can also refill them if they end up drinking it all up!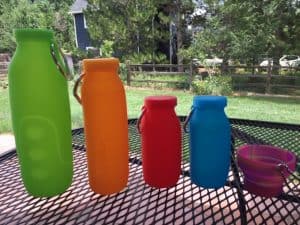 I love these Bubi Bottles because they are super light (I don't know about your kids, but my kids already have so much weight to carry), leak-proof, and practically indestructible (very important with two rambunctious boys). The other thing that makes these a winner in my book is they can be flipped inside out, which means they are super easy to clean and there is no mildew build up (I'm looking at you bottles with straws).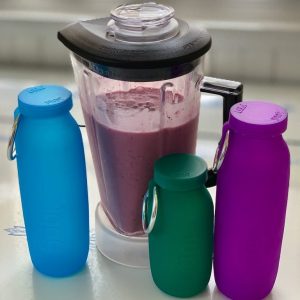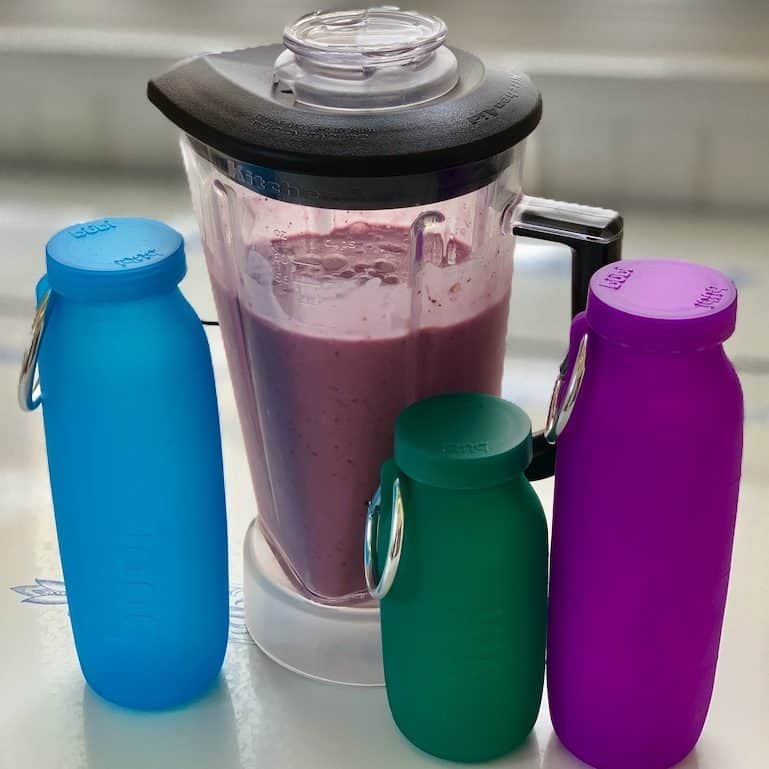 Another fun thing to do with Bubi Bottles: because they are freezer safe, you can make a big batch of smoothies, freeze them directly in the bottles, and then use the bottles as your lunch ice pack and the smoothie will be ready to drink by lunch!
If you use this formula for a healthy school lunch, you will be surprised by how simple getting those lunches packed can be.
Further Inspiration
Want more ideas for feeding your kids? Check out these other resources from The Scramble:
The Formula for a Healthy Lunch
30 Out-of-the-Box Ideas for Healthy School Lunches
How to Make Lunch Packing Easier
Navigating Treats & Snacks in School Lunches
To help make lunches and dinners go smoother in your house, try the Scramble meal planning service.