Don't want snacks to become yet another meal you have to cook each day? Here are my tips on how to make easy snacks without cooking.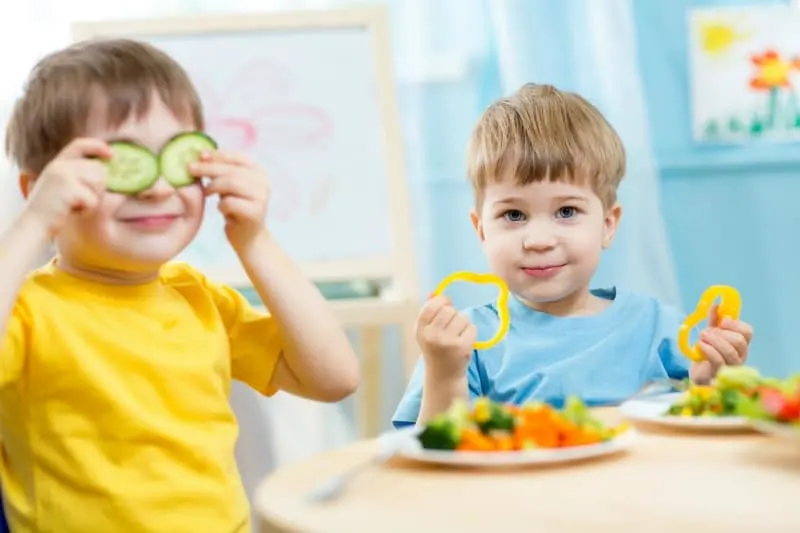 How to Make Easy Snacks Without Cooking
For someone who loves food as much as I do, you would think that providing snacks for my kids would come naturally. Unfortunately, that is not the case. Snacks are the food item that I always seem to forget when I am planning out our meals for the week.
This has become a bigger and bigger problem as my boys' appetites have been growing, so I've been working to come up with new options that are simple, appealing, and quick so that the boys can feed themselves or I can throw the snacks together without much effort. I'm happy to report that we have found some winners and I have started to understand how to make easy snacks without cooking.
Brainstorm Snack Options with Your Kids
When I decided that I needed to make a change in our snacking system, the first thing I did was sit down with my kids to come up with a list of different items that were appealing. Because I like snacks to be as healthy as possible, I encouraged them to come up with a list that included carbohydrates, proteins, fruits, and vegetables that they would be happy to eat.
Once I had their list, I then did some brainstorming of my own to come up with easy ways that those foods could be offered without much effort, preferably in ways that the boys could just get the snacks themselves.
After doing this for a few weeks, I started to see some patterns and broke down the different options into a couple of snack categories: snack mixes, dips, mini-meals, and leftovers. Once I saw these groupings, I started to understand how to make easy snacks without cooking.
Snack Mixes
Who doesn't love a good snack mix? The different flavors and textures just make them so much fun. My kids (and I) love them because each bite is different. In addition, I'm a fan because I can include fiber, protein, and whole grains, throw in a small amount of something sweet, and it still feels like a treat.
For my family, the base of a good snack mix is always popcorn. There are two reasons for this: 1) it's a whole grain and 2) you can change up the flavor in so many different ways from just some butter and salt to adding fun spices such as cinnamon, chili powder, garam masala, and za'atar, so it never gets boring.
To fill out the mix we will add any of the following:
nuts (especially pistachios, almonds, cashews, and pecans)
seeds such as pumpkin or sunflower
pretzels
dried fruit
cereal
chocolate or peanut butter chips (just a few go a long way).
Build-Your-Own-Bar
You can also make preparing the mix a fun activity by setting out a build-your-own bar. I will put out a big bowl of popped popcorn, smaller bowls of other mix-ins, and a set of empty bowls. Then everyone gets to make a mix just the way they like it. (This is a fun option for play dates too, just check about allergies first.)
Note: You can make homemade popcorn on the stove (which would involve cooking), but you can also easily make it in the microwave. Just put 1/3 cup of popcorn kernels into a brown paper lunch bag, fold it closed (I like to make three small folds so it really stays sealed), lay it on its side in the microwave, and hit the popcorn button on your microwave (or start the microwave for 2 minutes and stop it once the kernels slow down their popping, adding more time if necessary). Check out my post on how to make the perfect popcorn for more details and ideas.
Dips
Dips are a fantastic vehicle for the consumption of fruits and vegetables anytime, but especially at snack time because it turns it into an interactive experience. I'm always astounded by how much more produce gets eaten when there's a dip involved.
And dips don't need to just be for fruits and veggies! You can easily throw out a platter with some pretzels, pita chips, or crackers to go along with the produce and then you've got everything covered.
Some of our favorite dips include:
hummus (store-bought or homemade)
ranch (store-bought or homemade)
sweet yogurt dip: just mix together plain yogurt with a drizzle of honey, a dash of vanilla, and a sprinkle of cinnamon. It's that easy and goes really well with fruit and pretzels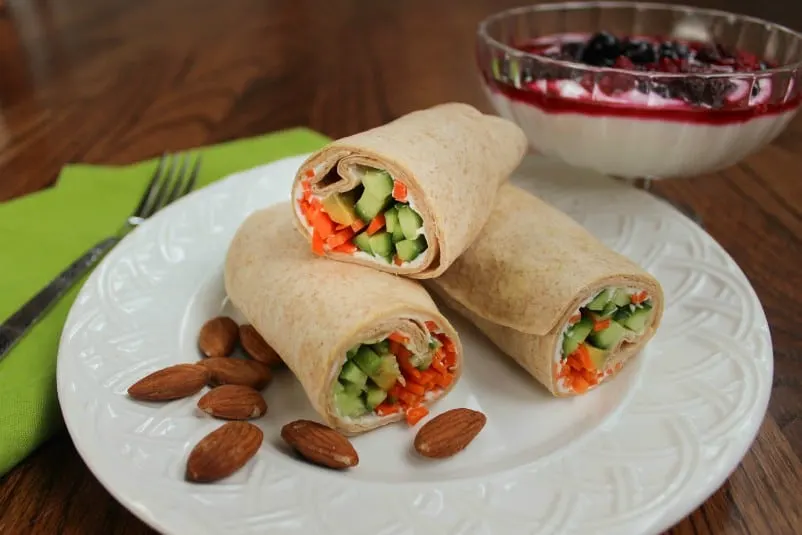 Mini-Meals
As my boys have gotten bigger, so have their appetites. Now, when my oldest gets home from school or camp, he is often super hungry and asks for a "second lunch." Some options we have come up with over the past few months include:
small sandwiches
muffins or toast with a slice or two of cheese
peanut butter on rice cakes and/or apple slices
hummus on rice cakes or crackers
tortilla wraps with peanut butter, hummus, or cream cheese and some fruit or vegetable
cracker and cheese platter
rice cakes, crackers, or toast with sardines or other canned fish
"cheesy toast" (bread with cheese melted on top)
avocado toast
easy tostadas (corn tortillas topped with cheese, heated in the toaster oven, and served with guacamole or salsa)
granola and yogurt
As with school lunches, I try to make sure that these mini-meals include some protein and fruits/vegetables so that they serve their purpose of providing nutritional sustenance, while also being fun.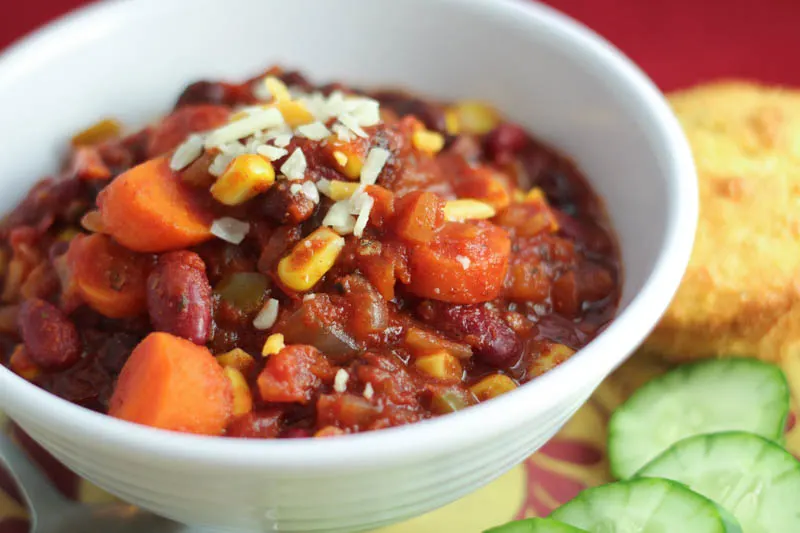 Leftovers
First, a warning: if you are a fan of "leftover night" as a dinner option, this might not be the snack choice for you.
As my boys have gotten older, I've found that they're gravitating more and more towards substantial food in the late afternoon rather than the classic snack foods. But at 4pm, I'm not willing to start cooking, especially since I'll be preparing dinner in an hour and a half to two hours, which means that leftovers have become a solid and popular option.
With leftovers, I encourage them to heat it up themselves in either the microwave or toaster oven, which reduces my involvement and teaches them independence.
Some favorites are pastas, soups, stews, burritos, bean and rice bowls, chilis, and stir-fries, but truly any and all leftovers have become fair game.
More Ideas
Want more snack inspiration? Check out our posts on healthy snacks for any craving and after school snack ideas!
Do you have favorite snack foods that have helped you learn how to make easy snacks without cooking? I'd love to hear about them in the comments! And if you'd like inspiration for other meals, try a free trial of our online meal planning service. You'll quickly discover how simple feeding your family healthy, delicious meals can be!