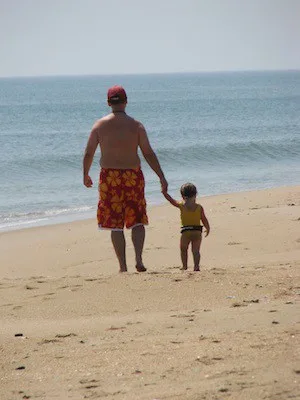 What Dads Want for Father's Day: Dads Tell All (plus some recipe ideas)
Curious about what dads want for father's day? This year, you can skip the ties, wallets and Old Spice. We asked, and it turns out that dad's desires are pretty basic – some time with his children, and some activities to make him feel appreciated and loved.
If you struggle with what material items the dads in your life would like, you're in luck. With a few exceptions, dads requested things that money can't buy. Check out some of the sweet and amusing responses below:
Missy N. Pete said to be left alone to do whatever he wants to do ….no tie, no card nothing.
Ken J. My girls over for a Cajun boil with their musical instruments and beautiful voices!
Beth D. My husband wants the garage fridge filled with beer and a quiet house.
Bryan C. Quality time with the kids… probably playing a new board game or something like that. There are lots of things I "want" and would be appreciative of. As an adult, I can generally get those things for myself. Time is something you can't buy.
Marc F. I would love it if my kids worked together cooperatively to make my morning coffee. And then maybe cooked me something tasty, like French toast, and then ate with me (i.e., not served it to me in bed, and not too early, but not as late as brunch). Real maple syrup, please!
Phillip J. Cutco knives
Jeff B. Wash and clean my car. Mow the lawn. Then let's go to a ball game.
Matt K. I've always liked having a day where I pick what we do and the rest of the family goes along without complaint. One year we watched The Third Man. Another we went for a long family bike ride. It's just nice to not negotiate.
If you want your husbands, partners or dads to be well fed on Father's Day, here are some options that should make them and their stomachs happy: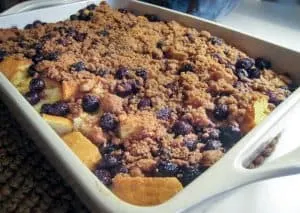 For that dad that wants French toast, surprise him with this delectable Overnight Baked Blueberry French Toast or Cheesy Spinach and Egg Bake.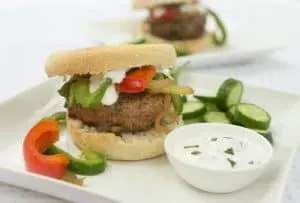 For the guys that want to eat something hot off the grill, but don't want to be the grill master for the night, how about these Spiced Lamb Burgers with Grilled Onions, Easy Herb Grilled Chicken or Grilled Caramelized Ginger Salmon?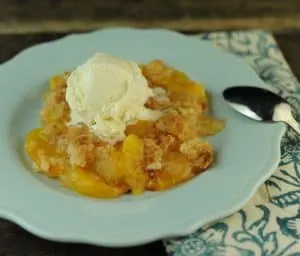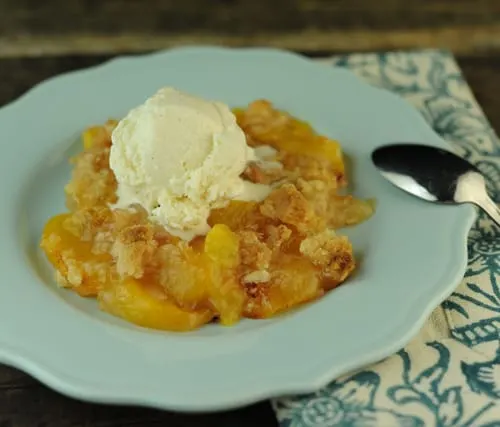 I know there are dads out there who have raging sweet tooths (sweet teeth?)—satisfy those needs with these Mini Fillo Raspberry Cheesecake Bites or this perfectly seasonal Peach (or Blueberry) Crumble.
Here's to hoping that all dads feel loved and appreciated and that they/you have a wonderful and relaxing Father's Day filled with family, friends and (of course) good food!
If you want to feed your family well all year long, check out The Scramble's family-friendly meal plans. The Scramble takes the stress out of 6:00 by giving you an easy, online meal planning and grocery shopping system, along with fail-proof, family-friendly recipes.