There are many reasons to love holidays from time with family to traditions to the food. Recently, though, I've also been thinking about how the joy that we find in holiday meals can teach us a lot about how to enjoy all meals.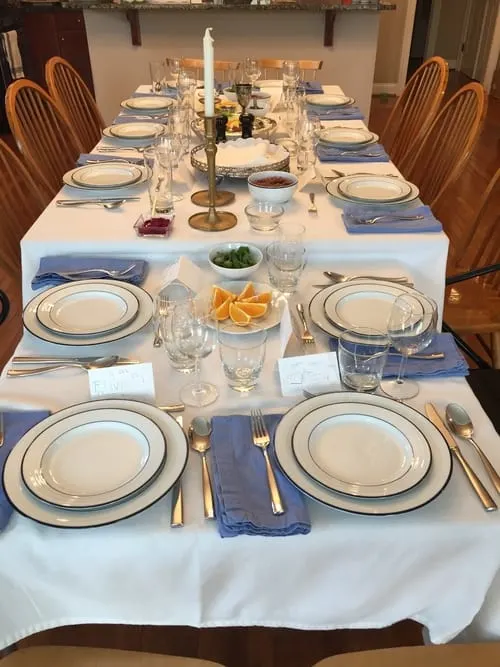 One of the things that I love most about celebrating Passover with my husband's family is the food (surprise, surprise). It is delicious, of course, but what I find truly meaningful is that there are dishes on that table that come from recipes that have been passed down for generations. These recipes have moved with his family across oceans and continents. They have stories. They evoke memories. They are part of the family.
In fact, one of my favorite parts of every Seder is watching my father-in-law take his first bite of food—you can almost see him being transported back to his mother's Seder table. I love that each year these dishes elicit stories of people who have passed and memories of other Seders.
And in those moments of sharing and joy, these meals aren't thought of in terms of whether they are healthy or not; they are savored and celebrated as special dishes to be enjoyed on these sacred nights.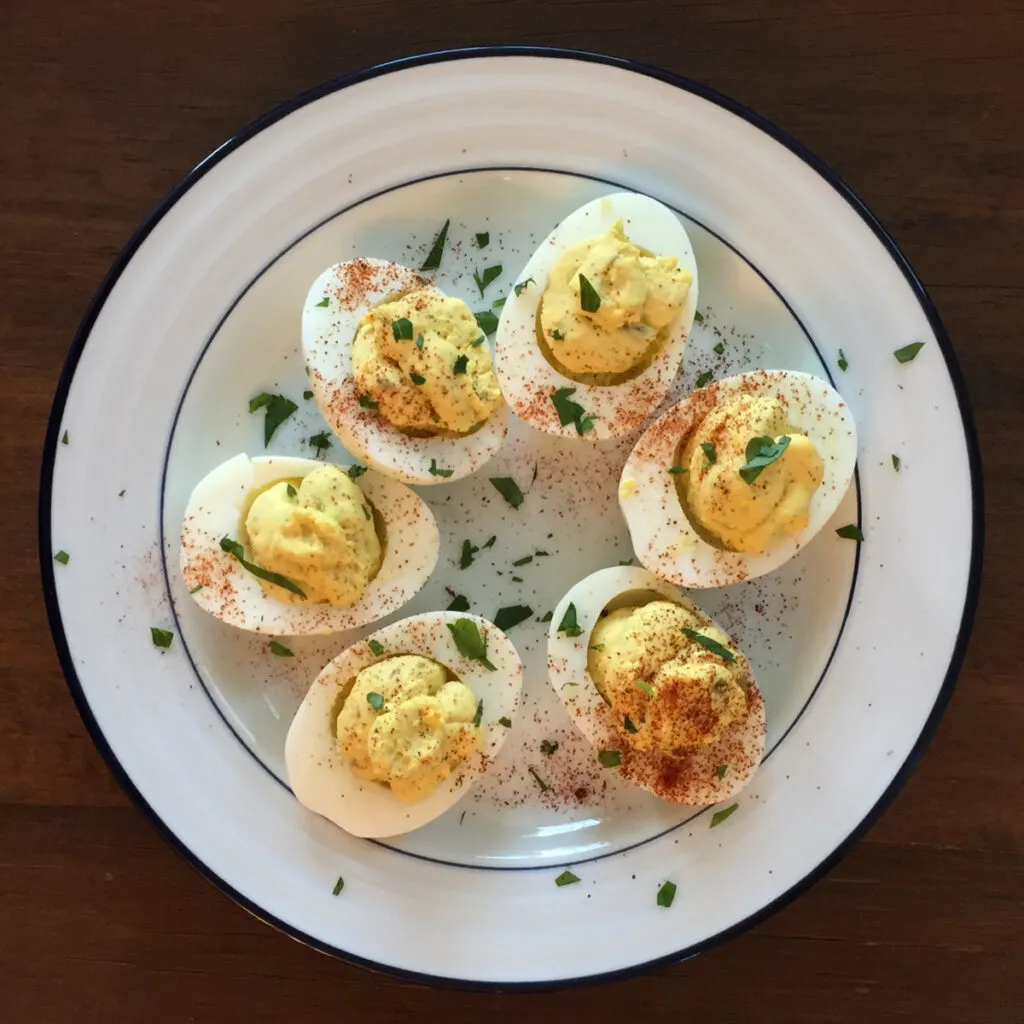 What Holiday Meals Can Teach Us About Enjoying All Meals
For me, holiday meals are a powerful reminder of what food is really about — connection, stories, and tradition. While not every meal can be as special as these holiday meals, all meals CAN bring us to together, elicit reactions (hopefully good, but sometimes not), and provide a space to share stories, hopes, and dreams. To help to convince you of this, here are some of the things that I believe holiday meals can teach us about enjoying all meals.
Flavor is Important
One of the reasons we love the foods that we enjoy during holiday meals is that they taste good! I'm not gonna lie, part of this is due to the fact that many holiday dishes are richer than the foods we normally eat. This can be because they include fattier ingredients such as cream, butter, or meat, but it can also be because they include more spices or a more careful balance of flavors that is brought about by just a little more attention to the final product.
But this also means that it is a joy we can, at least in some part, bring into our daily cooking routine. If we put just a little more thought into seasonings, for instance, and making sure that our regular meals are deliciously flavorful, eating will become much more enjoyable. (If you need inspiration for simple but flavorful meals, check out our recipe search!)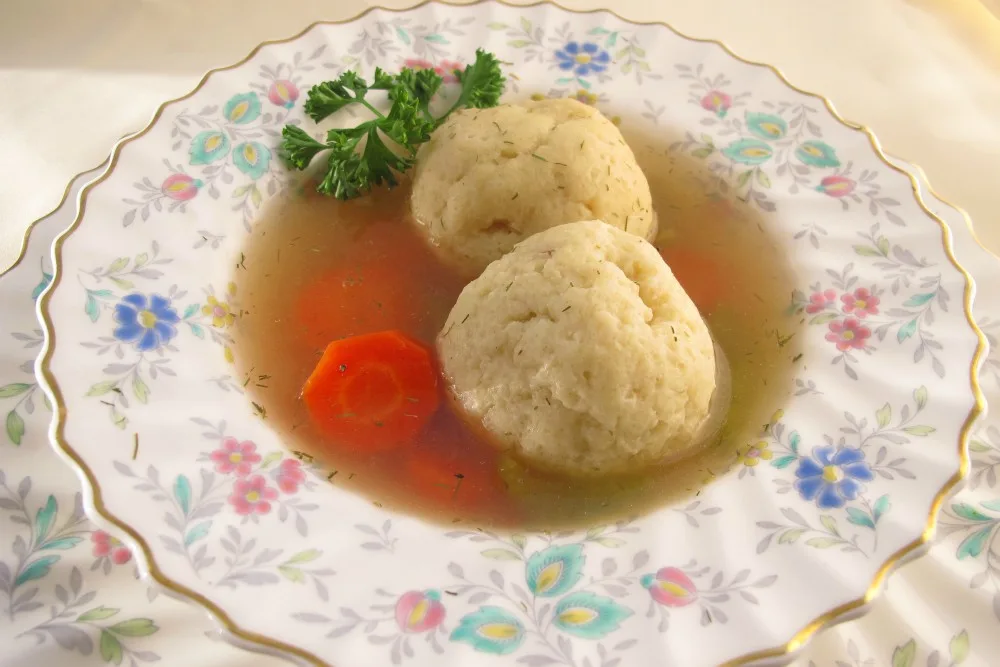 Food is Culture
Another piece of the magical holiday meal puzzle is that by eating foods that we associate with our religious holidays, we are connecting with our cultural heritage and reminded of our roots. The nice thing: we can connect with our culture with many meals!
While holiday meals tend to be labor intensive dishes, the truth is that every culture has easy-to-prepare meals as well and integrating these into our normal routines can provide a wonderfully meaningful connection to our culture.
In addition, food is a wonderful way to explore other cultures! It can be a way to experiment with flavors, ingredients, and combinations you might never have though of otherwise. (For a fun way to start this exploration, check out our FREE Taste the World ecookbook.)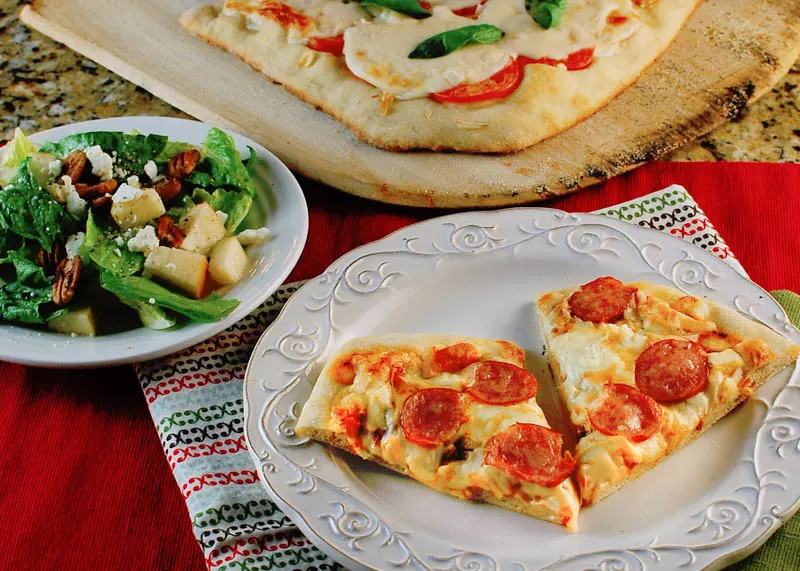 Food is Memory
For many of us, memories from childhood holidays spent with loved ones who have passed away are important and poignant. One of the most effective ways to evoke such memories is through the senses – in this case, taste and smell – with the dishes we serve.
But the good news is that we can evoke positive memories through food whenever we want! By using spices or ingredients often used in your house growing up, you can bring about memories from your own childhood and help to build memories for your children as well.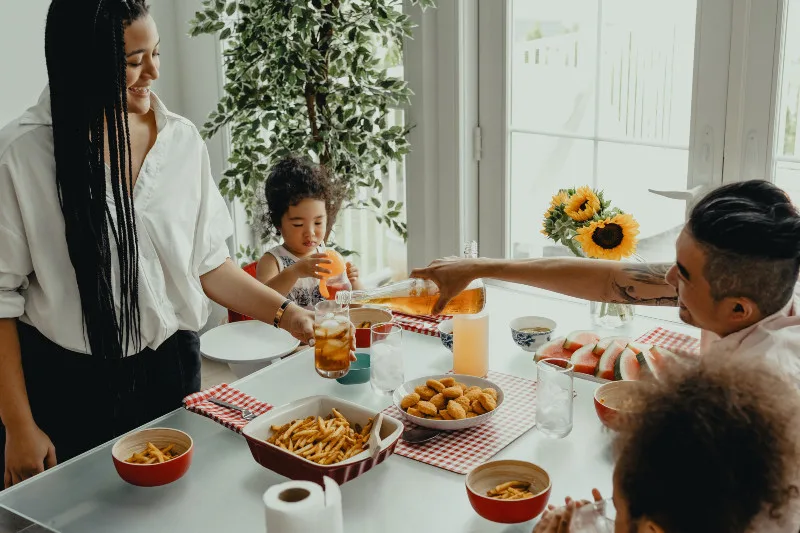 Meals Together Are Important
Another reason we love holiday meals is that it is a time of togetherness. A time to share a meal with people we love, to connect, to talk, and to strengthen bonds we value. In short, holidays aren't only about the food, they are about the people.
Luckily, you don't need to limit these experiences to the holidays. While the number of people around the table may be smaller on a regular day, coming together to share a meal is something that you can integrate into your daily (or at least weekly) life.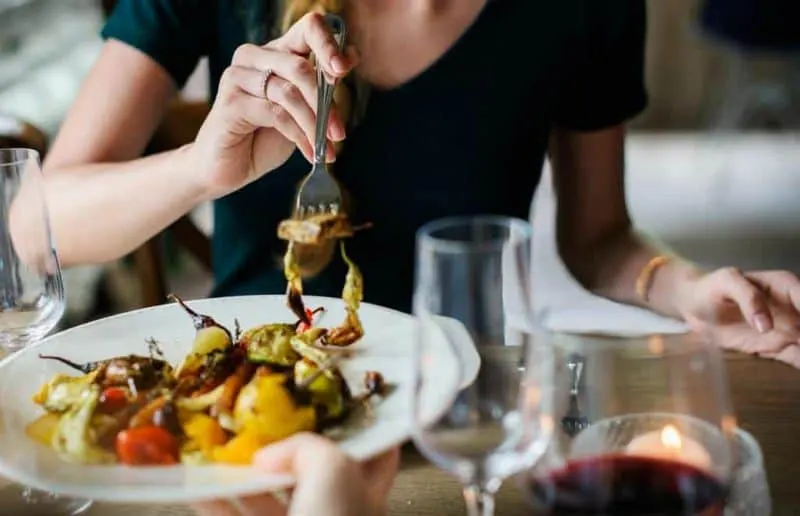 Food Can Be Enjoyed without Guilt
For many, part of the joy of holiday meals is that they are an opportunity to eat without guilt. It's a time when we turn our diet mindset off and just enjoy the food in front of us. But why should that only be for times of celebration? Food is meant to be enjoyed and if we shift our mindset from one of control and deprivation to one of nourishment and calm, we can begin to enjoy our food ALL the time.
The truth is that all of the things that we love about holiday meals – the time with people we care about, the flavors, the connection to culture, the enjoyment – can be features of our daily eating experience. That isn't to say that every meal needs to be complex, exquisitely meaningful, and perfect (after all, not all holiday meals are without their tensions or disastrous dishes). In fact, there will be duds along the way. But, just think how much more pleasant meals (and life in general) would be if we brought a little bit of that holiday magic into our daily lives.
Do you have food traditions for special occasions that bring you joy or go back generations? I'd love to hear about them in the comments!
And if you'd like your regular family meals to become a meaningful and less stressful experience, try a free trial of our meal planning service.