Growing up, I always thought of camping food as bland, boring meals that were made better by the promise of s'mores at the end. As a young adult, my friends opened my eyes to a whole new world of camping cuisine that was flavorful and delicious. While I am not an expert camper by any means, what I have come to understand is that with a little planning and some easy camping recipes, feeding yourself well on camping trips is both possible and fun!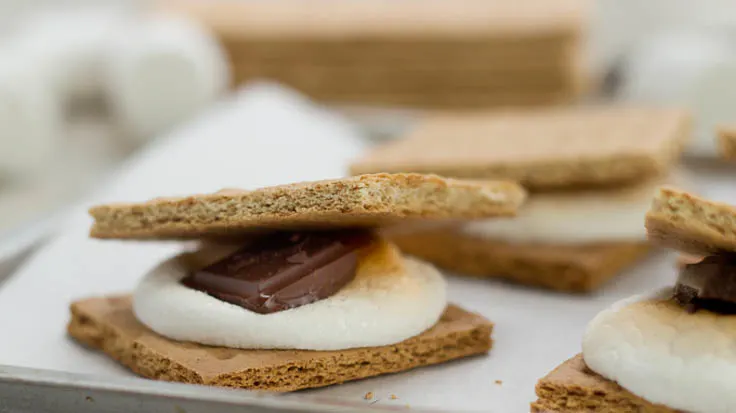 Note: This page contains affiliate links. If you purchase a product through these links, your cost will be the same but The Scramble will receive a small commission. I only link to products I personally use, trust, and love. If you want to learn more, please check out my disclosure page. Thanks for your support!
First, a shout-out. This post is built on an original guest post written back in 2011 by Diana Molavi (a long-time Scramble member) and has been supplemented by the knowledge of many wonderful, much more experienced camper friends who have gracefully taught me so much over the years.
In the following guide on easy camping recipes, we will cover the following:
How to think about your camping "kitchen," food selection, and ingredient storage
General rules for a good camping recipe
Recipe suggestions based on how you will be cooking – over a grill or open fire, on a two-burner propane stove, and no-cook recipes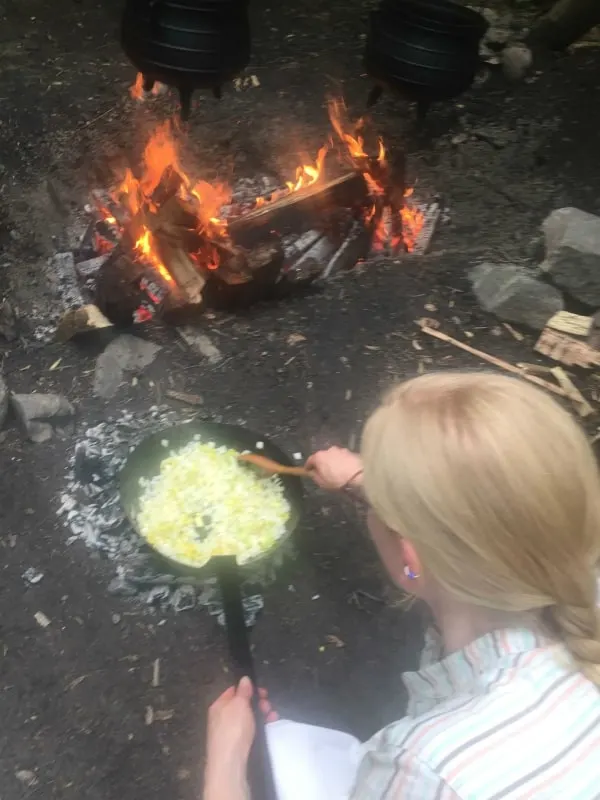 Your Camping "Kitchen"
When determining which meals you will make on a camping trip you will want to think about your camping "kitchen."
What are you cooking on?
What recipes you will be able to make will be heavily dependent upon what sort of heating elements you will have access to. Will you be cooking over a fire pit or perhaps a grill? Will you have a 2-burner stove? Below are some recipes grouped by what cooking equipment is available, plus we've got some no-cook options for when you want to keep things really simple or don't have easy access to any cooking element at all.
Can you keep things cold?
If you're packing for just a weekend car trip, you can probably keep perishables cold in an ice chest or cooler without too much trouble, even items like raw meat or frozen vegetables. If your trip will be longer, you will need to avoid ingredients that can make you sick if they warm up a little – things like raw fish and chicken, etc. Some ingredients need only to be kept moderately cool, like fresh vegetables, eggs, cheese, butter, and cooked meats.
Replace foods you normally use with non-perishable versions
You would be surprised by how many foods that you normally cook with at home that you tend to think of as perishable have non-perishable substitutes. Here are some examples:
Small cans of evaporated milk can substitute for regular milk
Canned vegetables can stand in for frozen or fresh ones in a stew
Oil can be used instead of butter
Canned chicken, fish, and smoked or hard sausages can substitute for raw meat
A little prep can go a long way
There are also some steps you can take ahead of time that can help to make meals either easier to prepare or more flavorful:
You can cut up and marinate meats ahead of time so that you don't have to worry about handling raw meat as much at a campsite
You can prepare meals such as chilis and baked goods to bring with you
Craft stores sell little stacked interlocking plastic jars for small beads and sequins; these are great for taking a tiny portable spice rack with you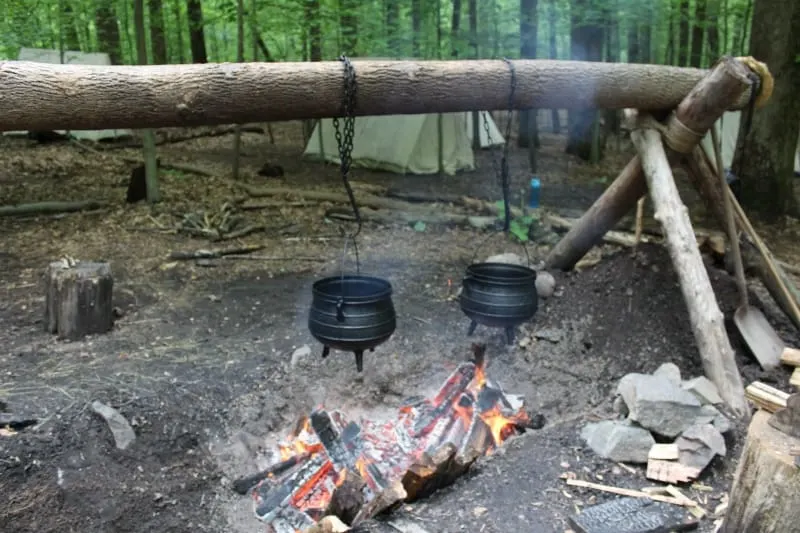 General Rules for Selecting a Good Easy Camping Recipe
In order to have a successful cooking-while-camping experience, it is important to find the right recipes. Here are some tips that can help in narrowing down which recipes you will use while camping. A good camping recipe:
is suited to the equipment you have and how you can store your ingredients (see above)
uses only a couple pots or bowls so there is less to wash
has ingredients that cook quickly, if you are cooking on a stove, to conserve propane (for example, angel hair pasta, instant rice, couscous, instant oatmeal, instant mashed potatoes, canned beans)
requires very little cleanup, since washing dishes and surfaces is harder in a campground. Raw chicken and fish are not something you want all over your picnic table!
The Scramble recipes below are great examples of easy camping recipes, with some suggestions to adapt them to your campground.
Note: To help you in determining which recipes will work best for you, we marked the recipes that include ingredients that require less or no refrigeration. The ones marked with an * require only "cool" ingredients and those marked with ** require no refrigeration at all – good for backpackers!
Easy camping recipes for cooking on a grill or fire pit with a grill surface
Campsites often will offer a grill or fire circle that can be used to cook your food. Many recipes that you would prepare on your grill at home are fantastic candidates for cooking while camping (provided they meet the ingredient and food storage recommendations laid out above). But to make sure you are as successful as possible, here are some extra tips:
Use heavy aluminum foil to wrap any foods that you will be putting in the fire/embers or on the grill. While regular aluminum foil will work, the heavy variety will be sturdier both in terms of how much it can hold and how it stands up to the heat of the fire.
Keep a close eye on the food. It is harder to manage the heat in a campfire than it is on your grill at home, so keeping an eye on things while they were cooking will help you to avoid too much charring.
If you've got room in your bags, pack a grill brush. Being able to clean off the grill as it heats will help to prevent food from sticking (plus who knows the last time it was cleaned off).
One-pot meals, such as chili, can also be made over the fire if you don't mind a smoky pot! In my experience, cast iron Dutch ovens work best for this.
Here are some Scramble recipes that work especially well while camping.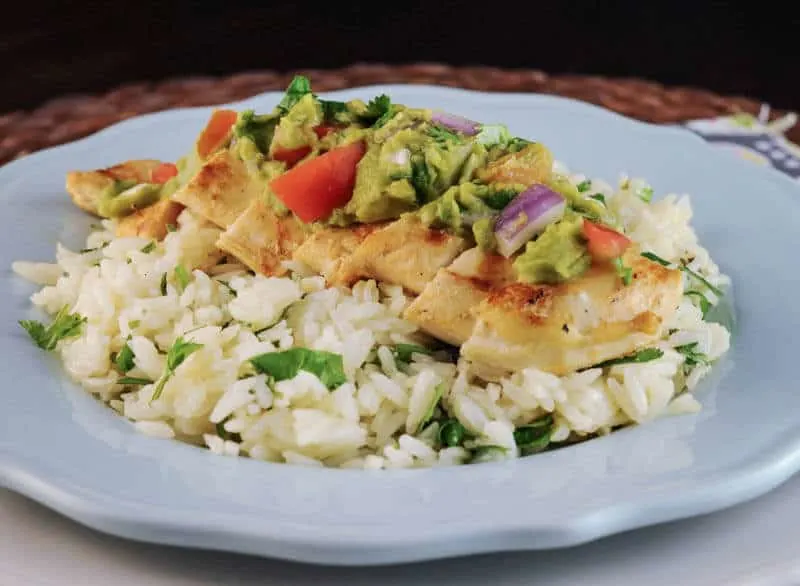 Marinate your chicken in advance in a Ziploc bag. On the side, try canned beans heated over the fire with lime and cilantro added.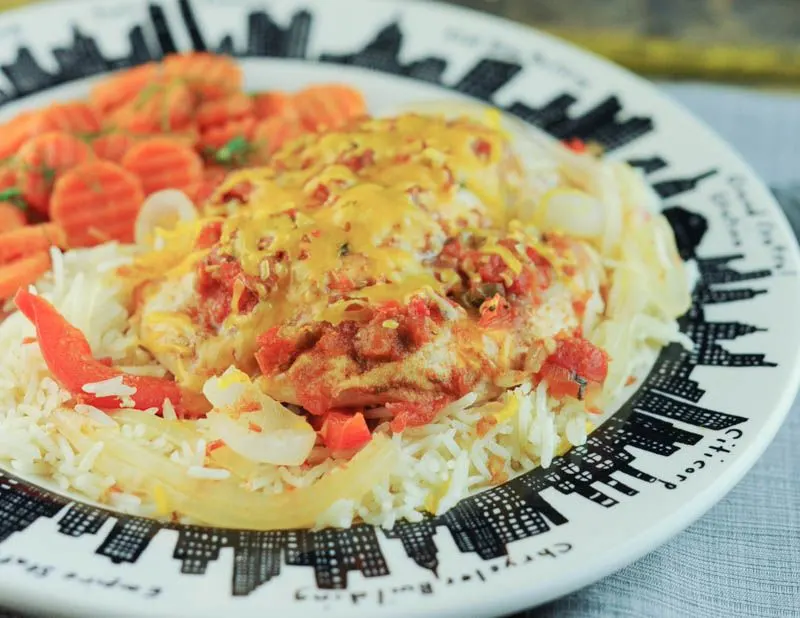 Foil packet cooking works well on a grill rack close to the coals. Make the rub and cut the veggies at home in advance. Serve with baked sweet potatoes that you wrapped in foil and put right in the fire.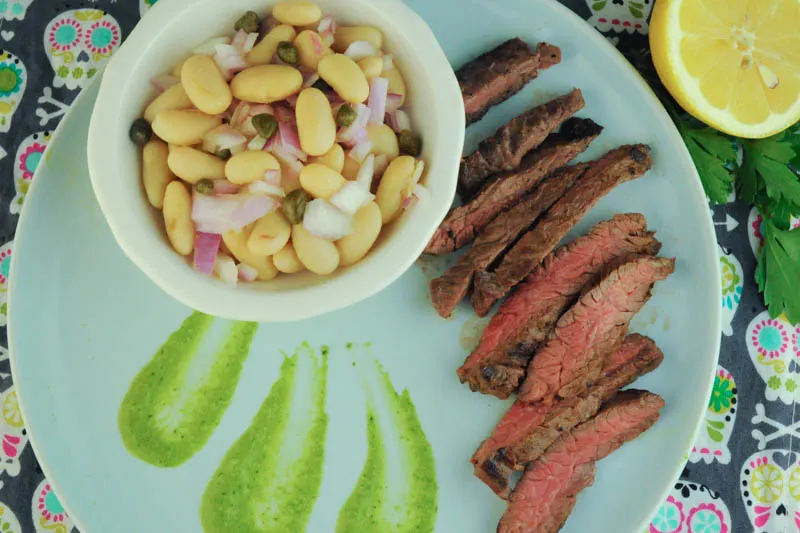 Serve it with a white bean salad that you can make ahead of time or at the campsite. And for a fun treat, try grilled canned pineapple rings on the side.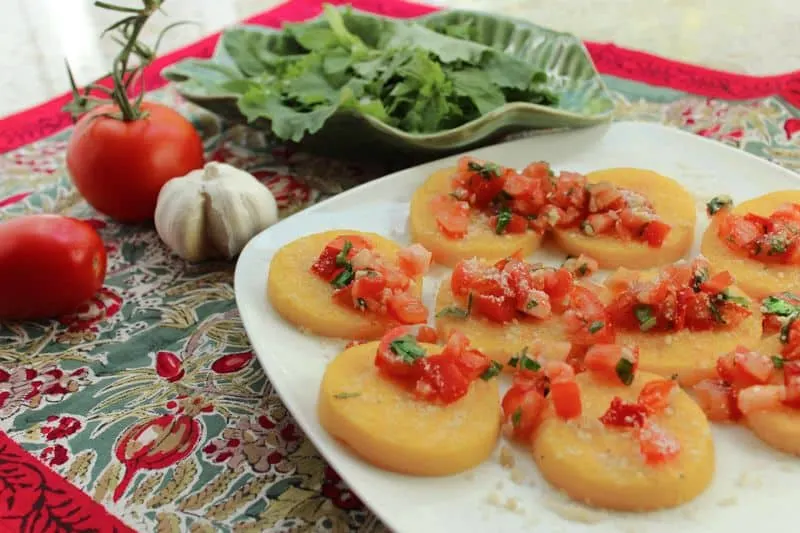 Because the fire is harder to control than it would be on a grill at home, you'll want to watch your polenta slices carefully as you grill them. Wrap any side vegetables you want to serve in foil packets and roast directly over the coals.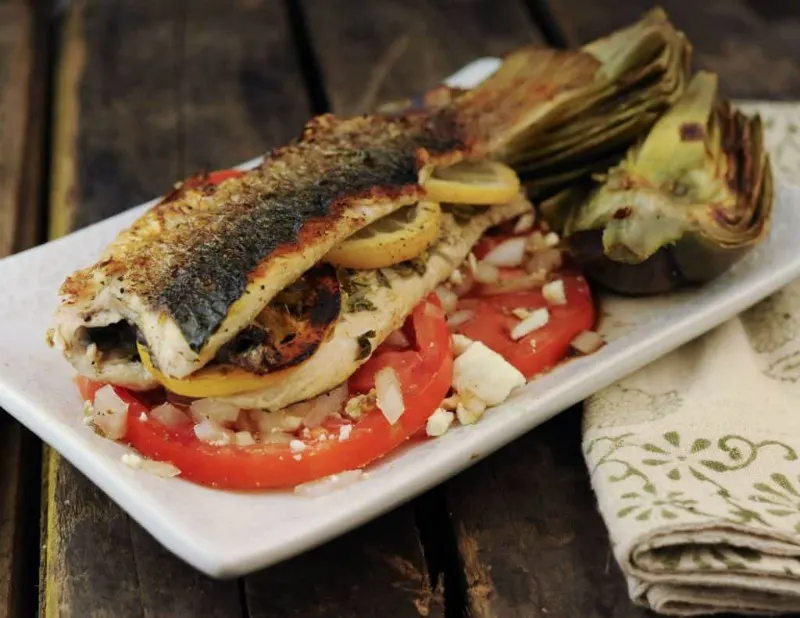 Going fishing? If you can clean your own fish, you must try…Grilled Trout Stuffed with Fresh Herbs and Lemon Slices
Easy side dishes to make with a fire:
Fire-baked potatoes, yams, or squash – pierce the vegetable with a skewer several times. Wrap securely in heavy foil and nestle in hot coals for 30-60 minutes, or until soft.
Baked apples or baby pumpkins – slice off the top, hollow out the seeds, and fill the cavity with a pat of butter, sugar, and cinnamon. Replace top, wrap in heavy foil, and nestle in hot coals for 20 minutes (apples) to 60 minutes (pumpkins).
Roasted corn on the cob – A personal favorite. Soak whole unhusked ears in water for 30-60 min; nestle ears around the edge of the fire or on the grill; cook for about 30 minutes.
Skillet cornbread – a small cast iron skillet can be used to cook a boxed cornbread mix right over the fire if there is a grill rack available.
Vegetable skewers, grilled broccoli spears, grilled eggplant or Portobello mushrooms – everything tastes good with olive oil and kosher salt!
Easy camping recipes for cooking on a 2-burner stove (with or without grilling)
Camping stoves can offer up a lot of fun and easy camping recipe options. There are both 1- and 2-burner stoves. Personally, especially when cooking for a family or group, I prefer to use a 2-burner stove as it gives me more options, but all of these recipes can be made with just one, as well.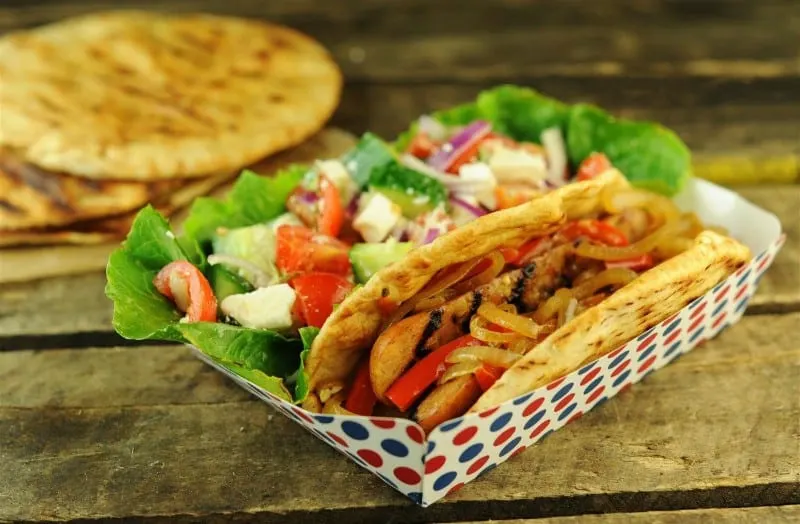 For speed and food safety, use pre-cooked or soy sausage. Serve with Greek salad*.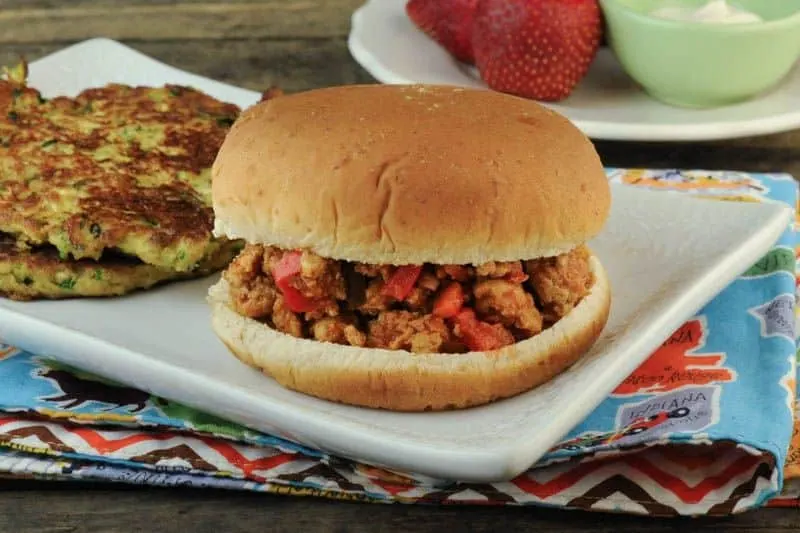 Sloppy joes are a time-honored camping tradition! You can brown the meat at home in advance, and heat with pre-diced veggies. Serve with corn and melon.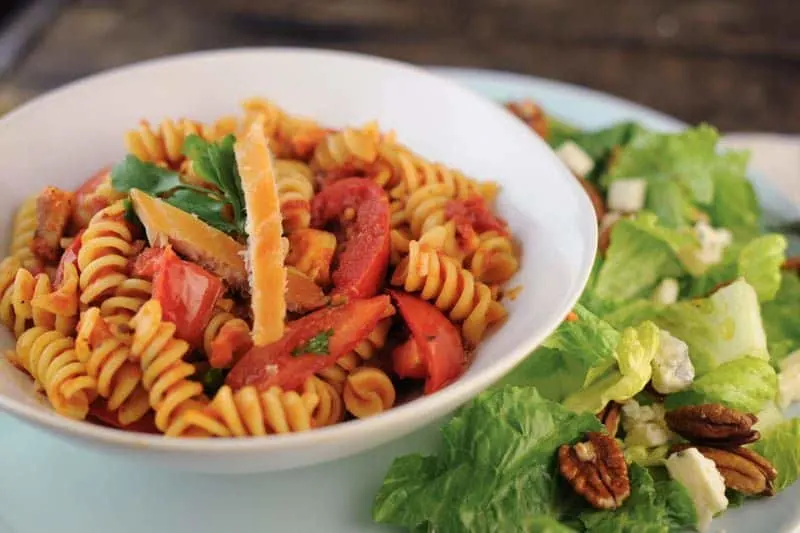 The reason this recipe works so well is that smoked fish requires minimal refrigeration. If you want to speed up your cooking time, replace the fusilli with angel hair pasta. Serve with a bagged salad mix.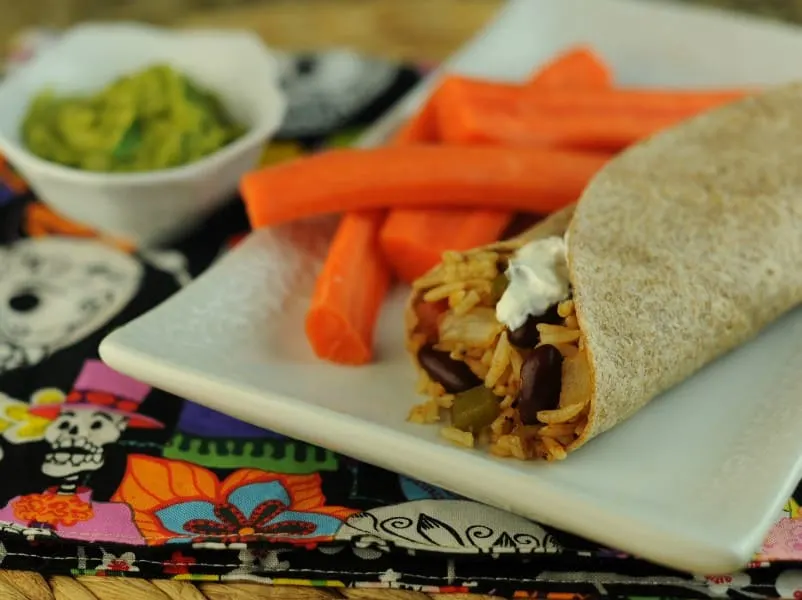 Serve with guacamole and fresh melon.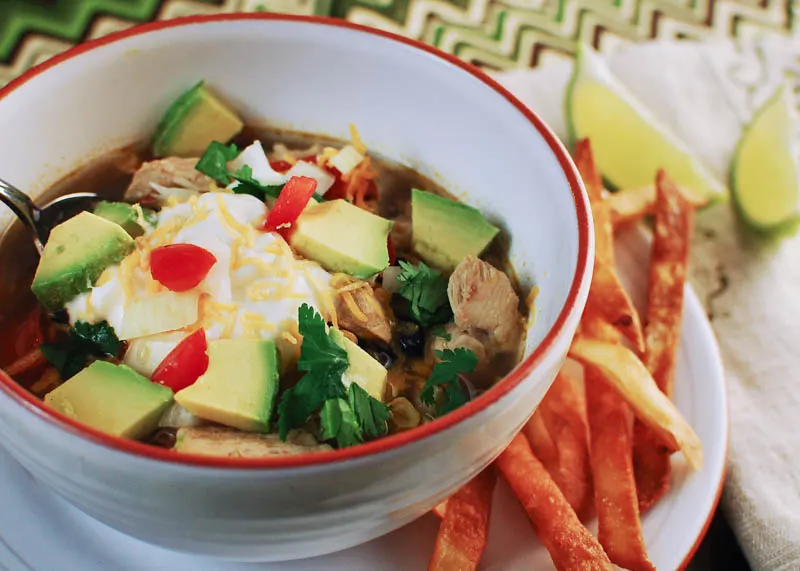 Use canned chicken, and omit the cheese if you don't have a cooler.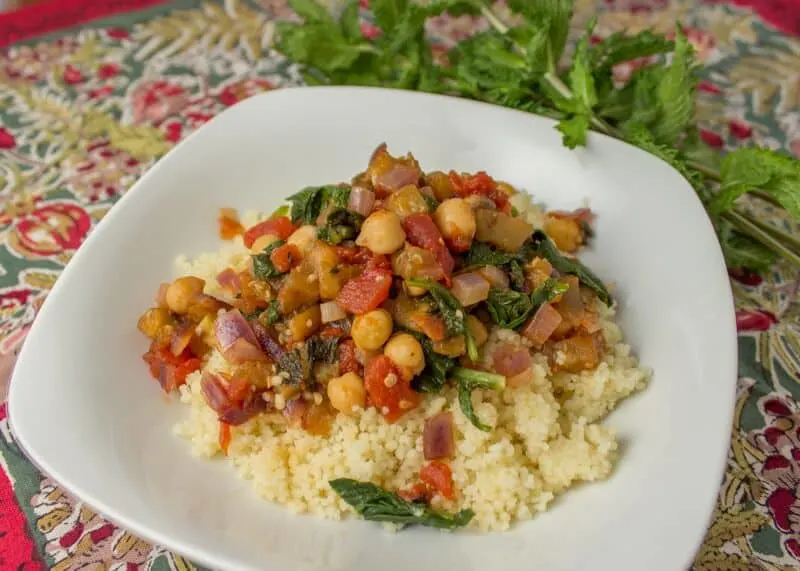 Serve over couscous. Omit the feta if you don't have a cooler. Serve with sliced pears or apples.
Easy side dishes with a camp stove:
Instant (boxed) mashed potatoes
Canned corn
Canned stewed tomatoes with onion and a hint of brown sugar
Canned black beans with lime and fresh cilantro
Baked beans (with or without hot dogs!)
Frozen stir-fry veggies with bottled Asian sauce
Grits with butter
Peanut butter on apples
Garlic bread, toasted over the fire
Angel hair pasta with butter and Parmesan
Easy no-cook camping recipes
Whether you are backpacking or just want some really easy camping meals that you can throw together quickly, these no-cook meals are awesome options to have in your back pocket.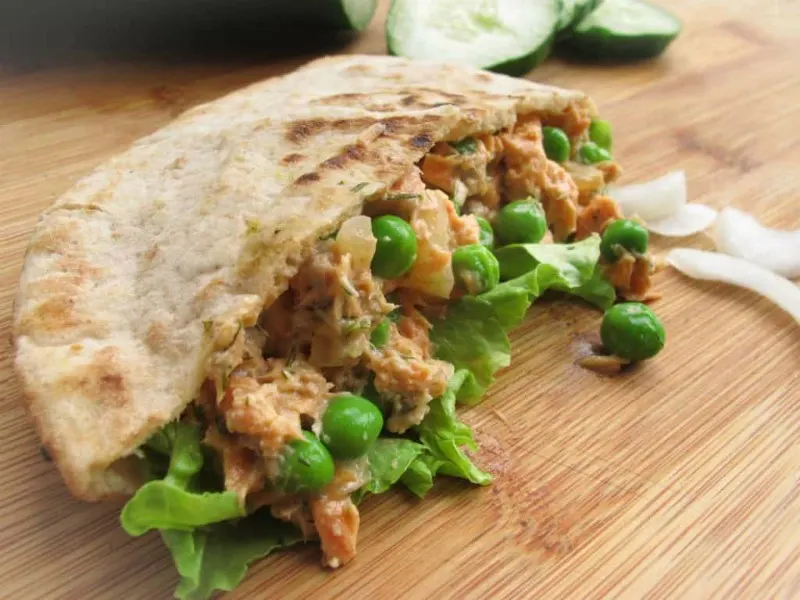 Serve it on pita or any other kind of easy-to-pack bread. If you can find some small restaurant mayo packets, this needs no refrigeration. Use chopped cucumber or dill pickle relish instead of frozen peas.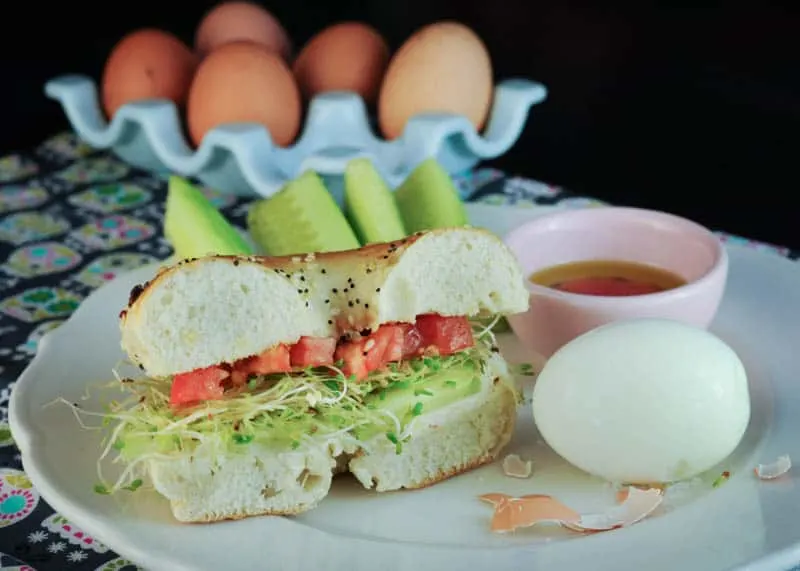 Use cream cheese or hummus with this sandwich. Serve with watermelon.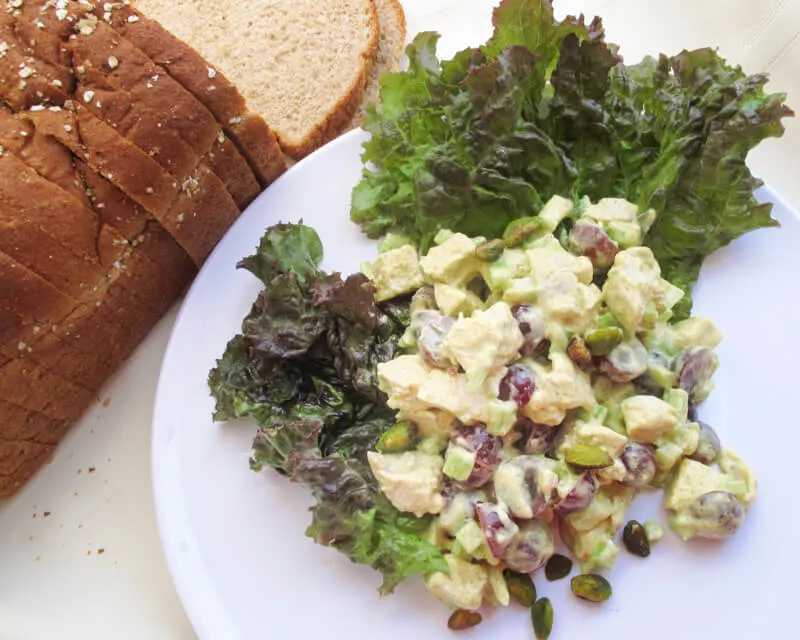 Use pre-cooked or canned chicken. Serve with bread and fruit.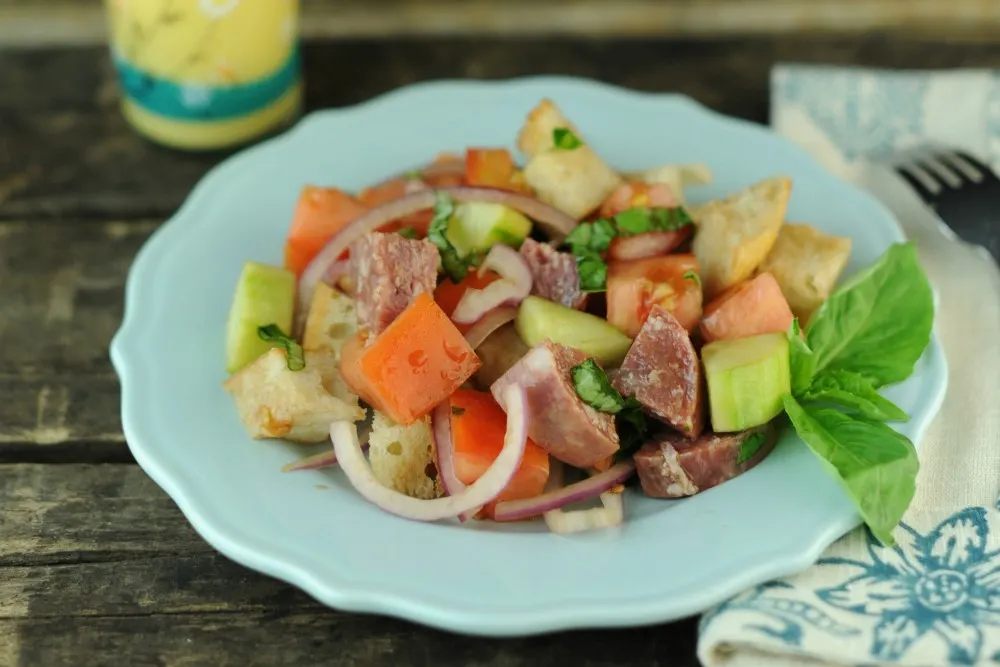 Uses day-old bread – perfect! Hard salami does not need to be refrigerated. Serve with canned light peaches and cinnamon.
**Uses no perishable ingredients, no cooler needed
*Uses dairy or cooked meats which require some refrigeration
Do you have favorite easy camping recipes? I'd love to hear about them in the comments!
Looking for more cooking inspiration, check out The Scramble's family-friendly meal plans to see just how simple getting dinner on the table can be!