Let's face it, life is often busier than we might like and when things get really hectic, finding time to prepare meals can feel close to impossible. But don't lose hope! We've come up with 10 ways to save time in the kitchen that will ease the pressure and make cooking fun again.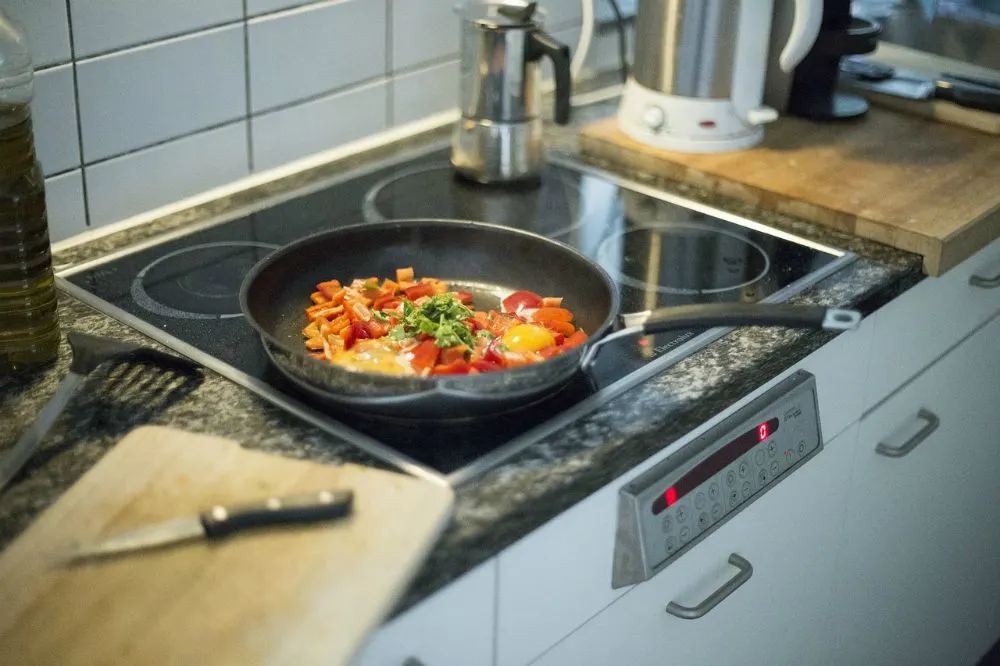 Who doesn't wish they had a couple more hours in the day, a kitchen fairy to come to our aid at family dinnertime, or even a spouse or kids who were more eager or able to pitch in around the house? While we continue to fantasize about ways to get more done in days that too often make us feel squeezed to our limit, here are 10 practical tips on how to save time in the kitchen that will help to ease the burden at least a little.
10 Tricks to Save Time in the Kitchen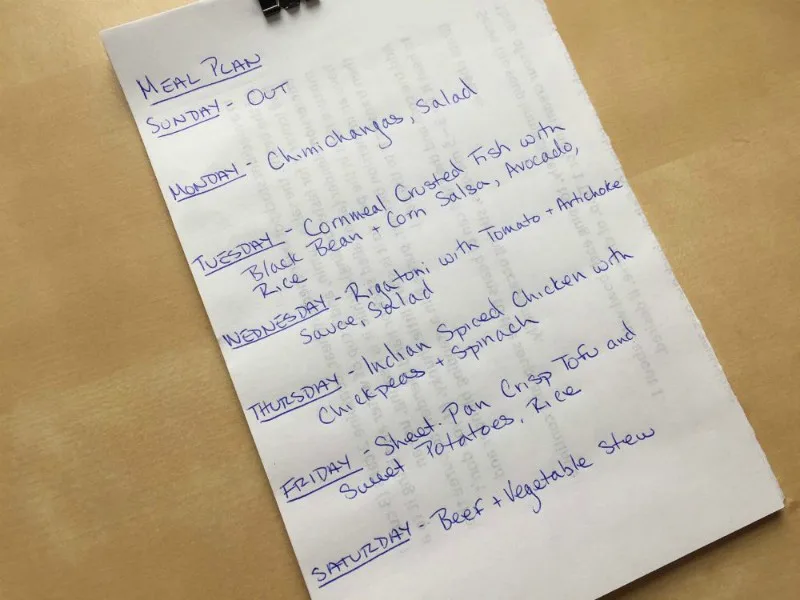 1. Make a plan and stick to it
By making a meal plan for the week, not only do you avoid standing in front of the fridge or pantry at 5:30 or 6 pm in a panic about what to serve for family dinner, but you'll also be able to make grocery lists that will save you time at the store. If you need help with planning ahead, check out The Scramble's family-friendly meal plans!
2. Keep a running grocery list
When you use up an ingredient that you consider a staple, write it on your grocery list right away so you'll be fully stocked after your next grocery trip, and won't have to squeeze in any emergency trips to the store. You can keep this list on a piece of paper in the kitchen or in the notes section of your phone.
In addition, I recommend creating a spot in the kitchen where you keep a running list where your family can jot down needed items when they have used something up. This will help you to keep the essentials stocked in your house and reduce the whining and tensions over favorite items. You can use a pad of paper that lives somewhere in the kitchen, a white board, or a posted list.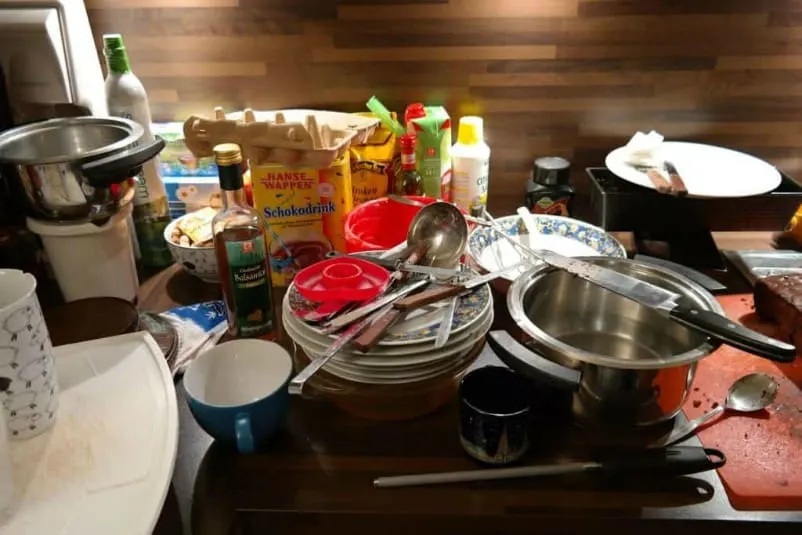 3. Clean before you cook
Whenever I share this tip at workshops and cooking demonstrations people look at me funny, but this is an essential trick for efficient cooking!
Before you start cooking, clear off the kitchen counters and load the dishwasher with any dishes leftover from the day (or delegate this task to another family member). These steps make dinner preparation a lot less chaotic because you don't need to work around the messy piles or search for that measuring cup, skillet, or favorite knife.
4. Make sure you have good quality knives and keep them sharpened
A good, sharp knife will make chopping much faster and safer because you'll be able to easily slice right through everything, rather than having to saw back and forth or pile things over and and over again.
In addition, a good pair of kitchen scissors can also make easier work of cutting herbs, scallions, and other foods. Check out The Scramble Store to see some of our favorites and make sure to explore our tips on how to to chop quickly and efficiently.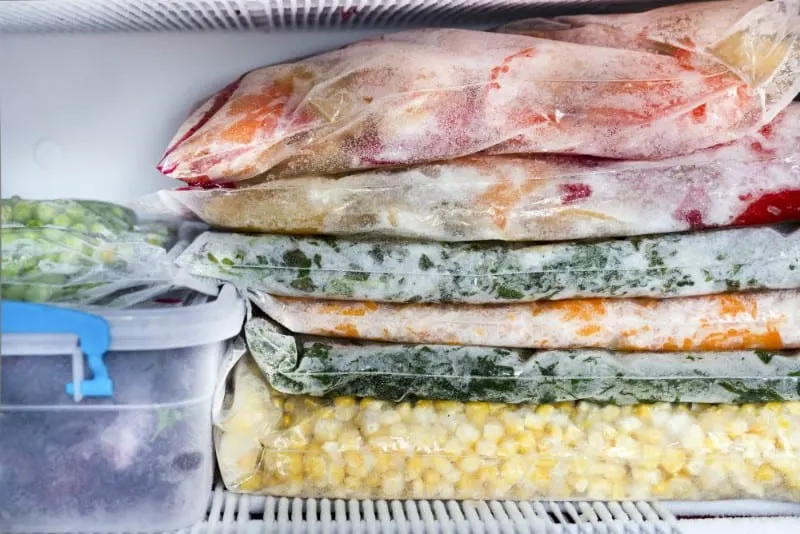 5. Keep a well-stocked freezer.
Stock your freezer with some frozen vegetables, prepared side dishes, and even a healthy frozen meals (homemade or store-bought) for those days when family dinners don't go as planned.
Some of my favorites include frozen peas, spinach, broccoli, corn, and edamame; individual ciabatta loaves (for quick paninis); ravioli or tortellini; vegetable dumplings; and baked goods such as muffins, scones, and waffles.
6. Use convenience items or 'short cuts'
If time is a higher priority for you than money, don't be afraid to use convenience items. In other words, if buying pre-chopped vegetables, hard-boiled eggs, or minced garlic helps you get that family dinner on the table rather than ordering that less-than-healthy takeout or delivery meal, then go for it.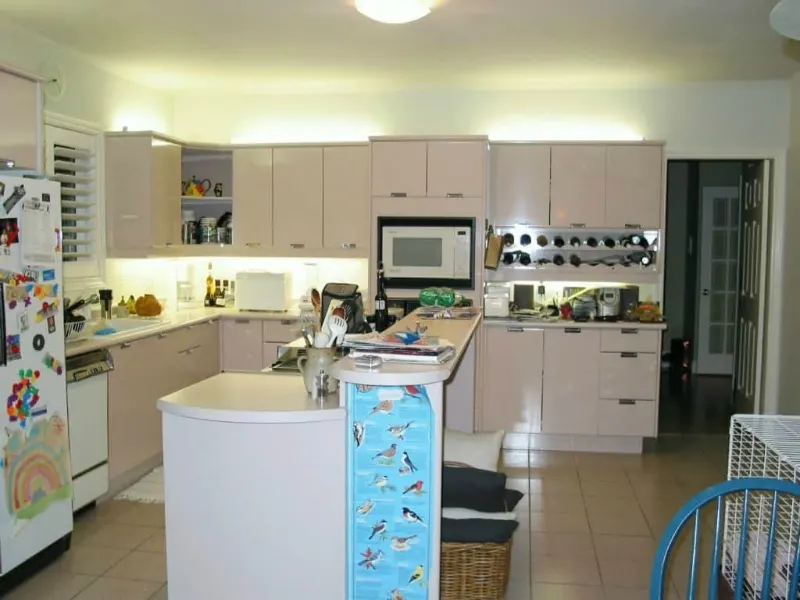 7. Have a system for your kitchen
If you know where the vegetables are in your refrigerator (I keep one drawer for fruit and one for veggies) and can quickly lay your hands on the black beans, cheese, meat, or whatever other ingredients you may need, dinner prep will go a lot faster. Check out our post on how to organize your kitchen for ideas!
9. Use a trash bowl
As you're cooking, rather than going back and forth to the kitchen trashcan, collect all your 'trash' in a small container that you place near you while you prepare the meal. Then, once you're done cooking, you can empty it out (preferably into a compost bin!).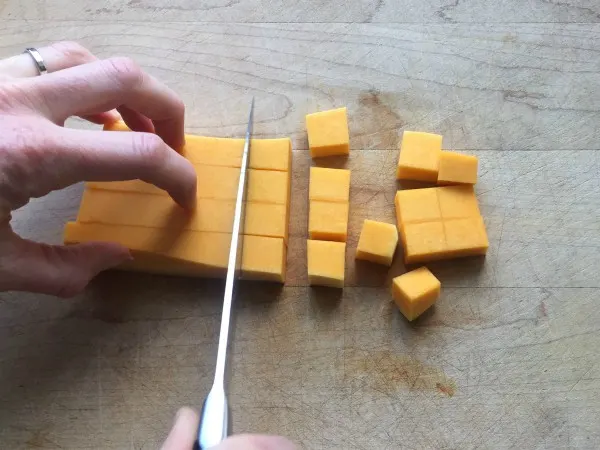 9. Advance prep saves time
Try to set aside an hour on the weekend to pre-prep for your meals. The first step is to chop up vegetables, but if you have more time also consider pre-measuring and pre-grating other ingredients, as necessary. (Our main dish recipes include "Do Ahead or Delegate" tips which are steps you can take to prep ahead of time.)
Or, if you don't have time on the weekend, you can do a little bit each night. Before you clean up from Tuesday evening's dinner, for instance, chop up the onion and the peppers that you'll need for Wednesday's dinner and when you're cutting up carrots for tomorrow's lunch, cut enough for the whole week. You'll want to kiss yourself tomorrow!
10. Double your recipes
If you cook twice what you need for a meal, you can freeze half and warm it up on another night in a future week or use the leftovers for another meal during the current week. Check out our post on stocking your freezer for inspiration!
Bonus Tip: Get Help!
Many hands make light work, so get your family to help! Whether it's tearing up and washing lettuce (the perfect activity for a preschooler), stirring a dish on the stove (a good way for school-aged kids to get comfortable and familiar with the stove), or setting the table, getting your family to help will save you time and make all of the meal prep less burdensome. For more details on this, check out our post on how to get our kids to help in the kitchen with a breakdown by age group.
We hope these tips on how to save time in the kitchen are helpful. Of course, the biggest time saver is having someone else doing all that thinking and planning for you! Check out The Scramble's family-friendly meal plans to see just how simple getting dinner on the table can be!