When it comes to holiday gift giving, it may not surprise you that I enjoy sharing my favorite foods (or food related gifts) with friends and family. Generally, I think most of us have more than enough possessions filling up our homes, so the idea of giving consumable gifts is very appealing to me.  Giving an edible gift almost guarantees that it won't sit on a shelf collecting dust.
There are a number of Scramble gems tucked away on the site that would be ideal for whipping up, putting in mason jars or decorative tins and giving as gifts to those you care about.
These are some of my favorite edible holiday gift ideas: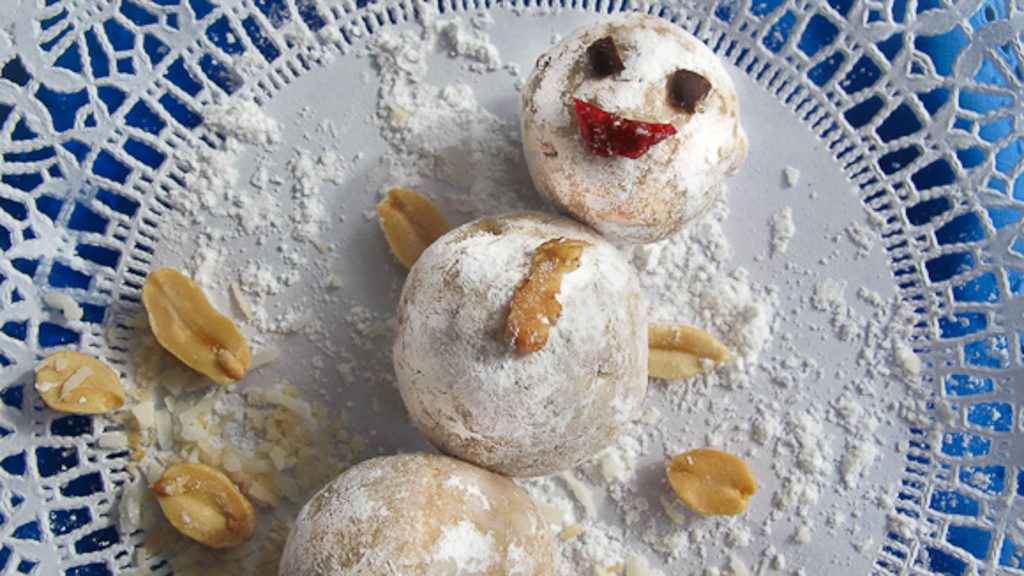 Peanut Butter Bites (Needs refrigeration)
Quick Dill Pickles (Needs refrigeration)
Pumpkin Chocolate Chip Corn Muffins
Fudgy Figgy Balls (Needs refrigeration)
Chocolate Chip Meringue Cookies
Chocolate Bark with Pomegranate Seeds, Coconut and Ginger
Cocoa-Nutty Granola (It's low sugar and high protein, so great for those watching their weight.)
Crispy Honey Peanut-Oat Bites (Needs refrigeration)
If you love the idea of food-related gifts but don't want to spend any extra time in the kitchen creating your own, here are a few creative options: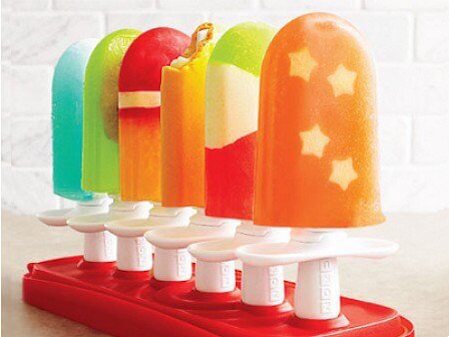 For the coffee enthusiast in your life: Mason Jar French Press
If you want to splurge on someone, this Zojirushi Virtuoso Breadmaker is a great option.
For a family treat, how about snacking on gourmet popsicles at home with the Zoku Quick Pop Maker
For Budding Gastronomes…Most kids love to eat, but these gifts are intended for those that love to cook (and eat, of course):
Cookbooks for kids who need a little inspiration to get started:  Kid Chef: The Foodie Kids Cookbook, Chop Chop:  The Kids Guide to Cooking Real Food with your Family, You're the Chef and Honest Pretzels
My niece and nephew adore this new Farmer's Market Create and Play Activity Book with stickers, games, crafts and more by my friend Deanna F. Cook
Get your kid started with their own kitchen tools (that happen to be fun and colorful:  Curious Chef Measure and Prep Kit
While suggesting useful presents for the food lovers in your life, it would be remiss of me not to mention giving the gift of healthy family dinners and less dinnertime stress!  A membership to The Six O'Clock Scramble healthy family meal planner is never the wrong color or size and won't wind up in a landfill. And most importantly, it's a gift that brings families together.  If you'd prefer to give a gift that can be wrapped, choose from one of 3 Six O'Clock Scramble Cookbooks.  They're gifts you truly can't go wrong with.
If you need a bit more inspiration for useful and scrumptious gifts for the season, please check out my Pinterest board.  It's got tons of edible holiday gift ideas (both homemade and store-bought options) that the people on your list would likely be delighted to receive.  Happy Holidays!