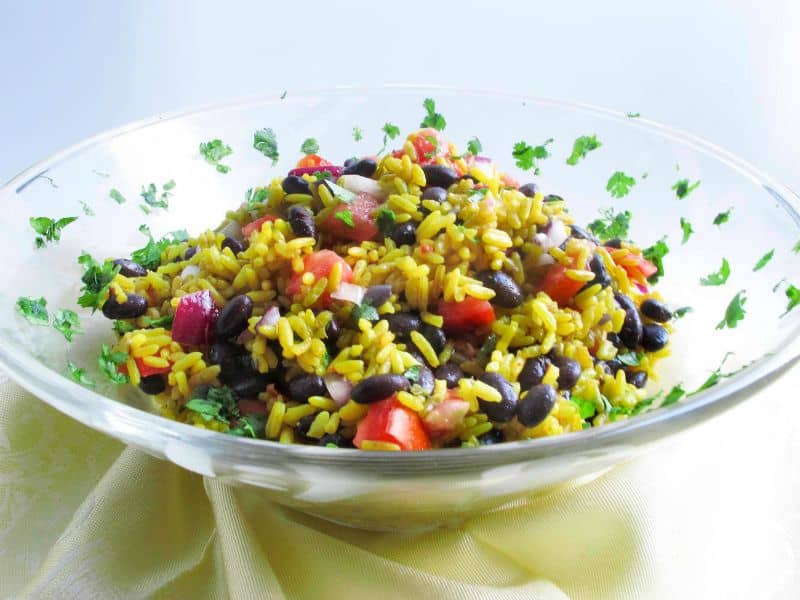 While here at The Scramble we focus a lot on feeding families, we know that we have many members that are flying solo when it comes to eating dinner. Possibly you are a 20 (or 30, 40 or 50) something living on your own, a single parent whose kids have left the nest, or part of a family where everyone does their own thing for dinner. Or perhaps you're wondering how to nourish an aging parent who lives alone.
Eating for one does not have to mean you alternate between microwave dinners, takeout and cereal for your evening meal. There are lots of recipes that make delicious and easy dinners for one.
Here are some helpful tips if you're cooking for one:
Be Conservative When you Shop: While family-sized products may be a better deal than smaller or individual portions, be cognizant of the volume of food you're buying in order to minimize any uneaten or spoiled food. If you buy a larger volume of something, think ahead about other ways you can use the product so it doesn't go to waste. (When it comes to fruits and veggies, frozen produce is a great option as you can take what you need, stick the remainder in the freezer, and not waste a thing!)
Shop The Bulk Bins: If you have bulk bins in your grocery store, they are a terrific option when cooking for one. Bulk bins allow you to measure out the exact amount of an ingredient without buying extra that you won't need. (Grains and nuts are great examples of this.)
Egg-cellent Idea: Eggs are not just for breakfast. They're inexpensive, quick to prepare and can be used in so many different ways—omelets, fried, scrambled, mixed with a variety of other leftovers, hard-boiled for egg salad… the list goes on.
Get Creative with Leftovers: For example, if you have a roast chicken dish in the beginning of the week, you can use the remainder of the chicken over the next several nights by preparing things like a chicken quesadilla, a salad with chicken, or even a chicken sandwich (why should turkey get all the love between two slices?).
Scalable Recipes: While not many recipes are created for one, The Scramble has you covered with our recipe-scaling feature. You can scale any Scramble recipe you'd like by changing the number of servings (in the top right corner when you open any recipe). The ingredient amounts and grocery list? will automatically update.
Befriend the Freezer: Choose recipes that you can cook, divide into individual servings, and freeze. Many soups, casseroles and pastas work exceptionally well for this.
Here are some of my favorite Scramble recipes when it comes to eating for one:

Saffron Rice and Bean Salad
Crustless Asparagus Quiche
Lemon Rosemary Chicken Thighs
Soup-er Easy Black Bean and Corn Soup
Baked Pesto Penne with Italian Sausage
Garden Quichelettes
Mediterranean Stuffed Green Peppers
Meatball and Orzo Soup
Lentil, Chickpea and Carrot Salad with Feta Cheese
If you often eat dinner for one, I'd love to know your strategies and what your favorite recipes are. Please share them below or on The Scramble Facebook page.
Regardless of whether or not you're cooking for one or 10 (or somewhere in between), The Scramble online weekly meal planning service can take the stress out of dinner time. Sign up here for weekly dinner menus and shopping lists to make planning dinners every night of the week easier.