Sometimes cooking for one or two people can feel more difficult than cooking for a crowd. So we pulled together a collection of easy dinners for one or two people, as well as some tips on how to more effectively feed a smaller household.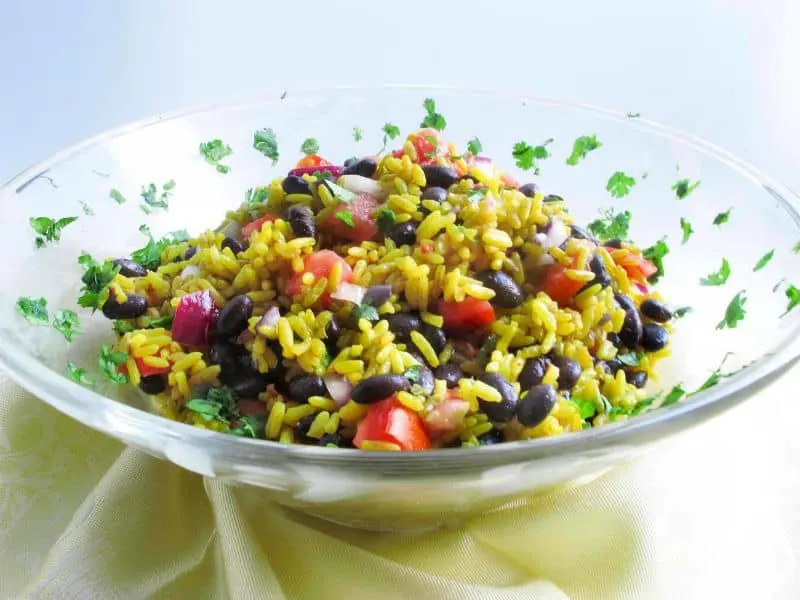 Note: This page contains affiliate links. If you purchase a product through these links, your cost will be the same but The Scramble will receive a small commission. I only link to products I personally use, trust, and love. If you want to learn more, please check out my disclosure page. Thanks for your support!
While here at The Scramble we focus a lot on feeding families, we know that we have many members and newsletter readers who often cook for only one or two people rather than a big crew. And while cooking for a crowd has its own challenges, preparing satisfying and delicious meals for one or two people presents its own set of struggles.
But, I believe strongly that eating for one does not have to mean you alternate between microwave dinners, takeout, and cereal for your evening meal! There are lots of recipes that make delicious and easy dinners for one, as well as some tricks you can implement that help you to save time, energy, and money when cooking for fewer people.
So, whether you are someone living on your own, a single (or partnered) empty-nester, part of a family where everyone does their own thing for dinner, or a parent who has one (blissful) night to themselves and needs some dinner inspiration, I hope you find these easy dinners for one or two people to be inspiring and helpful.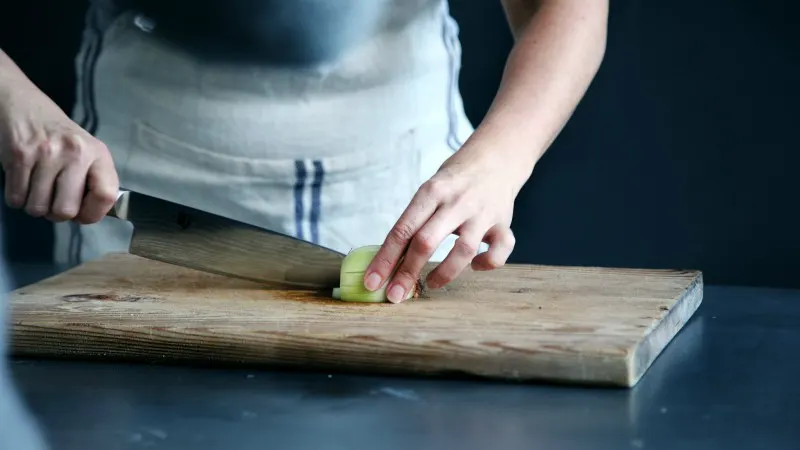 Tricks that Make Cooking for One or Two People Easy
Before we dig into the Scramble recipes that work really well for one or two people, I wanted to also share some tips and tricks that will make cooking for one or two people more successful.
Be Conservative When you Shop
While family-sized products may be a better deal per unit than smaller or individual portions, it won't save you money if the food ends up going bad. So, be cognizant of the volume of food you're buying in order to minimize any uneaten or spoiled food.
If you do buy a larger volume of something, think ahead to how you will either use it up quickly or store it (the freezer is often a great option) for use before it goes bad.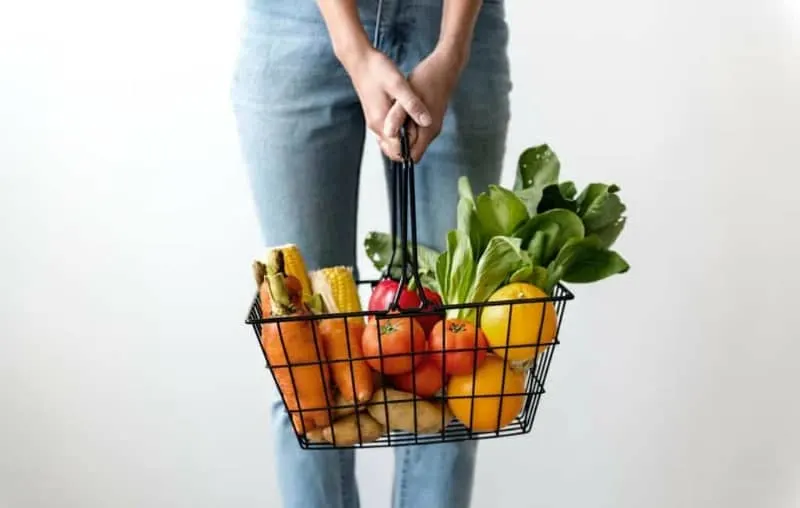 Shop The Bulk Bins
If you have bulk bins in your grocery store, they are a terrific resource when cooking for one. Why? Because bulk bins allow you to measure out the exact amount of an ingredient without buying extra that you won't need. (Grains and nuts are great examples of this.)
Egg-cellent Idea
Eggs are not just for breakfast. They're inexpensive, quick to prepare, last a long time in the fridge, and can be used in so many different ways—omelets, fried, scrambled, mixed with a variety of other leftovers to make frittatas, hard-boiled for egg salad… the list goes on and on.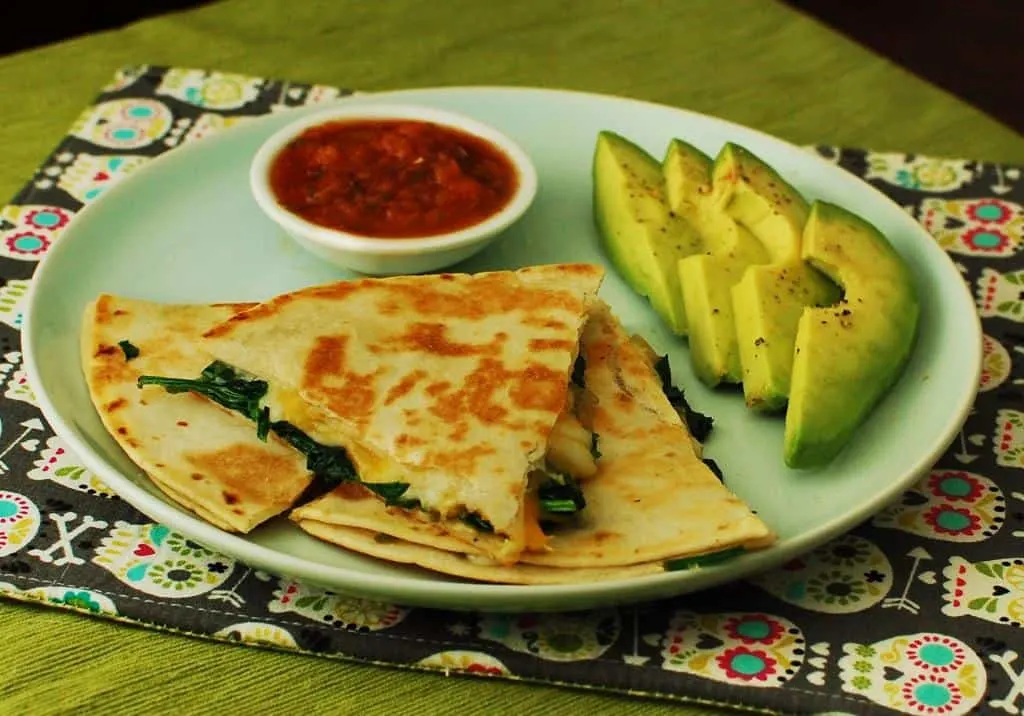 Get Creative with Leftovers
When I was in my 20s, I would often cook a recipe designed for 4-6 people and then eat the same thing night after night. By the end of the week, even I, a devoted lover of leftovers, would be so sick of the dish that I couldn't eat it again for months. If this sounds familiar or if you just don't enjoy eating the same thing even two nights in a row, then it's time to get creative with your leftovers by turning them into other meals!
For example, if you have a roast chicken dish at the beginning of the week, you can use the remainder of the chicken over the next several nights by preparing things like chicken quesadillas, salads with chicken, or even chicken sandwiches.
For further inspiration, make sure to check out my post on repurposing leftovers!
Scalable Recipes
While not many recipes are created for one, The Scramble has you covered with our recipe-scaling feature. You can scale any Scramble recipe you'd like by changing the number of servings and the ingredient amounts will automatically update.
Furthermore, you can do the same thing with all of the recipes in our meal plans! Which means you can not only update the quantities inside the recipes, but in your automatically generated grocery list as well, which can make both meal planning and grocery shopping much easier!
Befriend the Freezer
The freezer can be your friend for ingredients, as touched on above when we talked about grocery shopping, but it can also be your really helpful when you make a larger dish and want to save the leftovers for another time. To do this, make sure you choose recipes that you can cook, divide into individual servings, and freeze. Many soups, casseroles, and pastas work exceptionally well for this.
Note: This tip may require that you invest in the supplies necessary for freezing meals. For me, these include gallon and quart-sized freezer bags, aluminum foil (for wrapping burritos, etc.), and sealable glass containers.
Create a Meal Rotation
This trick takes a little bit of planning and time to implement, but can be a game-changer! Come up with a list of recipes (I recommend 8-10) that you enjoy and that freeze well (soups, casseroles, stews, frittatas, and baked burritos and chimichangas are all great here). Then, over the course of a number of weeks, prepare 2-3 of these recipes each week and freeze the leftovers in individual portions. Pretty soon, you'll have a freezer full of individual meals that you can pick and choose from whenever you like! Then, when you start to get sick of one recipe, you can just find a new option, prepare that, and add it into the rotation.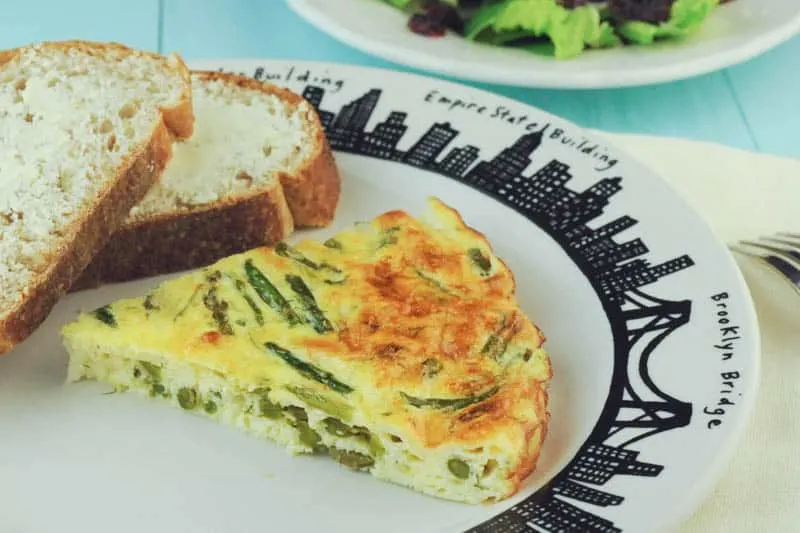 Easy Scramble Recipes for One or Two People
The following Scramble recipes are great easy dinner recipes to make for one or two people (with tips on how to store the extras if you make the full recipe as written).
This salad (pictured at the top of the post) is awesome because you can use the leftovers in wraps, burritos, frittatas, or a fusion-style fried rice.
Use the leftovers of this beauty in egg sandwiches for the morning or cut it up into individual servings and freeze in a freezer bag (I like to separate my slices with parchment or wax paper) for future meals.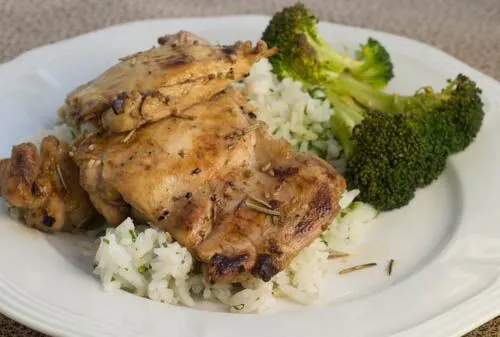 This super simple chicken dish is wonderful because you can freeze the leftovers or turn them into an amazing chicken salad, a quesadilla, a filling for a burrito, an addition to a frittata, or a topping for buttered noodles.
This is one of my favorites because it is SO easy to make and freezes beautifully. So, you can make a big batch in mere minutes and then enjoy the fruits of your "labor" spread out over time. You can also enjoy it for a few night in a row by changing up your side dishes – crumble tortilla chips on top or use them as scoops, make a quick quesadilla (or a grilled cheese sandwich) and dip it in the soup, or serve with chips and guacamole on the side.
This is one that freezes super well. After you've made a big batch, divvy it up into individual portions and freeze for quick and easy dinners (I like to freeze mine in glass containers so that I can defrost it in the morning and then warm it in the oven at dinnertime).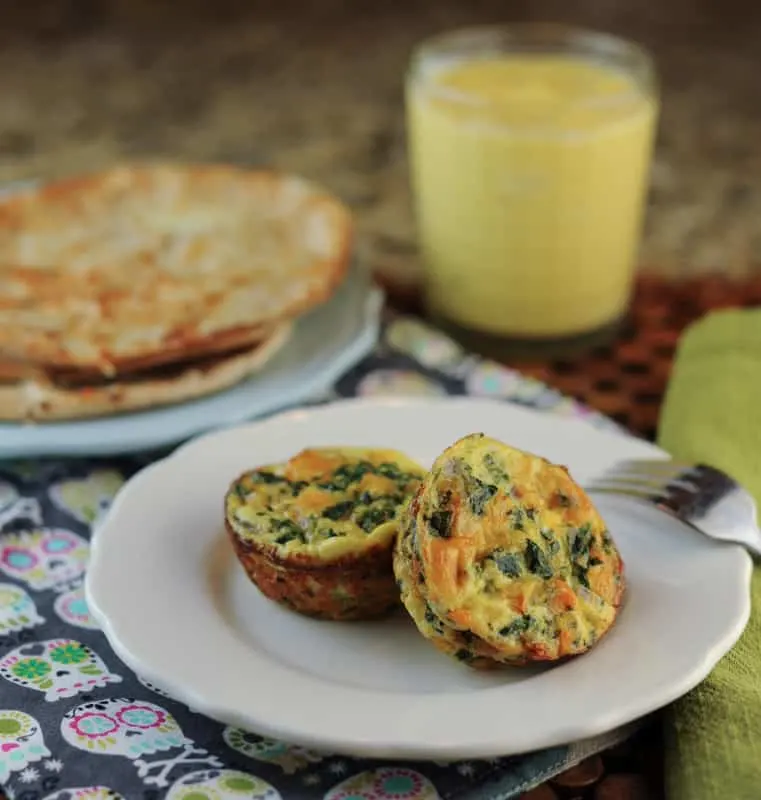 These cuties are awesome because not only are they already the perfect size for freezing (and freeze very well), but they can also be enjoyed as leftovers by serving them wrapped in tortillas or in French bread or a burger bun for a quick and easy sandwich!
I like this recipe for one or two people because it's really easy to cut the recipe down to the amount you need (usually one stuffed pepper per person). But, if you do have leftovers, I recommend chopping them up and then using them on a topping over rice or pasta.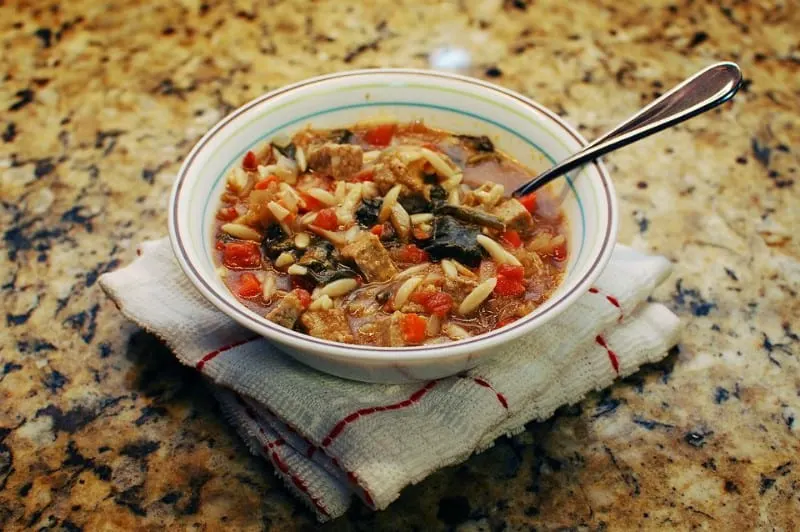 This soup is a great contender for a meal for one or two people because it freezes really well! Just portion out your leftovers into individual containers, freeze, and enjoy by heating up in the microwave whenever you want soup!
This is another recipe that can be served in various ways to make your leftovers more fun – in a wrap or on top of rice, couscous, or quinoa are my favorite ways to enjoy it. But you can also freeze it for future meals!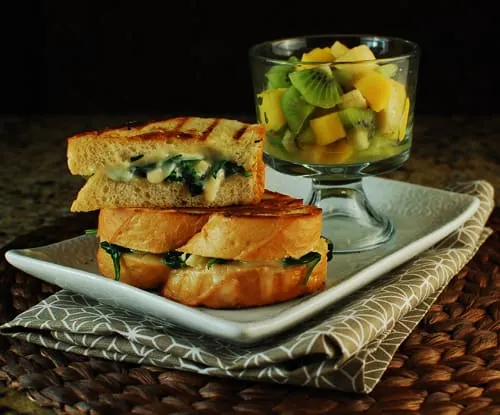 Grilled cheese sandwiches are a fantastic easy dinner for one or two people because you can use lots of ingredients that you've got knocking around your kitchen in them. Different cheeses, leftover proteins from other meals, remaining roasted or raw veggies, the possibilities are endless (and delicious)!
For more inspiration on grilled cheese options, check out my post on building your own grilled cheese bar.
If you often eat dinner for one, I'd love to know your strategies and what your favorite recipes are when you are cooking easy dinners for one or two people. Please share them below or on The Scramble Facebook page.
Regardless of whether or not you're cooking for one or 10 (or somewhere in between), The Scramble online weekly meal planning service can take the stress out of dinner time. Sign up here for weekly dinner menus and shopping lists to make planning dinners every night of the week easier.