How to Roast Vegetables: 7 Secrets to Making Perfect Roasted Vegetables Every Time.
You can roast any vegetable, including carrots, broccoli, potatoes, Brussels sprouts, onions or green beans, and roasting them makes them perfectly crisp on the outside, tender on the inside, and a little bit sweet from the caramelization in the oven. It's the best way to get your family to eat—and love–their vegetables.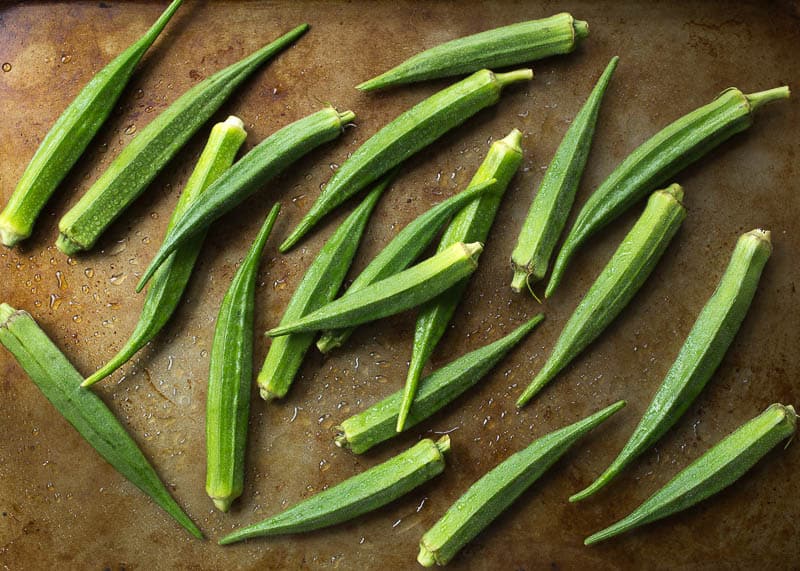 How to Roast Vegetables: 7 Secrets to Making Perfect Roasted Vegetables
Use a rimmed baking sheet. You can use parchment paper or foil on pan for easier cleanup, but it's not necessary
Use high heat (450) and roast in the center of the oven
Cut the vegetables into even pieces. The smaller they are, the faster they will cook.
Don't crowd the vegetables—spread them evenly and give them a little space
Toss with oil (1 – 2 Tbsp. for 1 lb. of vegetables) and salt (1/4 – 1/2 tsp.) (plus other seasonings if desired) in a bowl or directly on the pan with your hands. If you use a bowl, you can use the same bowl for serving. You can also add an acid like vinegar or fresh lemon juice
Toss once 2/3 of the way through. Close the oven while tossing so it doesn't lose heat.
Cook until the vegetables are browned on the outside, tender in the middle, 15 – 25 minutes depending on vegetable and size of pieces
Enjoy them immediately or let the roasted vegetables cool and refrigerate them for up to 3 days.
Watch the Video:


Roasted Carrots Recipe
Prep + Cook Time: 30 minutes
1 lb. baby carrots or large carrots, chopped if using large carrots
1 Tbsp. extra virgin olive oil
1/4 tsp. kosher salt
1/8 tsp. black pepper
1/8 – 1/4 tsp. ground ginger or cumin (optional)
Preheat the oven to 450 degrees.
On a baking sheet or in a bowl, toss the carrots with the oil, salt, pepper and ginger (optional).
Spread the carrots evenly on the baking sheet and roast them until they are lightly browned, 15 – 20 minutes, tossing once about 2/3 of the way through.