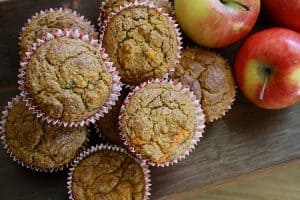 I eat a light lunch around noon, and we don't eat dinner until 7:00. I can't survive seven hours without a snack without my mood souring and my blood sugar plummeting, but I don't want to fill up before dinner. So, here are my 10 favorite afternoon snacks:
1)    Handful of nuts like walnuts, almonds, or unsalted or lightly salted  pistachios (Santa Barbara Pistachios'flavored nuts are my favorites)
2)    Roasted seaweed snacks (sounds crazy, but they're really good)
3)    Pickles (but not more than 1 or 2 because most are crazy high in sodium)
4)    Piece of fruit, sometimes paired with an ounce of hard cheese
5)    Wedge of Laughing Cow light cheese spread on Finn Crisp crackers
6)    Granola bar. My recent favorites are Trader Joe's Fiberful granola bars, rolled oats and peanut butter flavor, or 18 Rabbits Squeeky Cheeky Choco Cherry flavor. I look for bars with at least 3 grams of fiber and no more than 150 calories.
7)    Turkey jerky (my favorite is Trader Joe's original flavor)
8)    8 oz. nonfat Greek yogurt with a tablespoon of honey or fruit jam mixed in
9)    Baby or cut carrots dipped in Annie's Naturals Goddess dressing
10) Finally, here's my afternoon pick me up: a square of dark chocolate paired with a cup of coffee with unsweetened cocoa powder, ground cinnamon, and unsweetened almond milk stirred in.
I hope these help you satisfy your afternoon munchies. I'd love to hear your favorite healthy snacks.