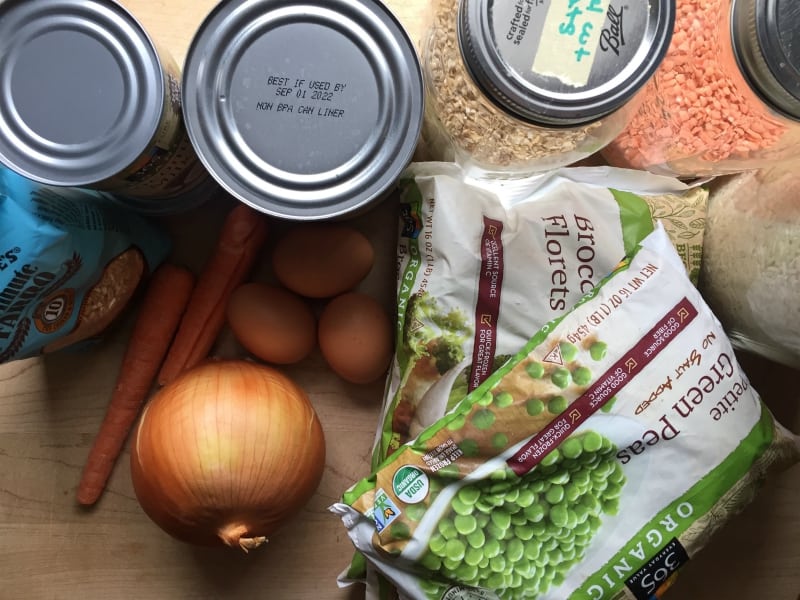 The news is full of stories of runs on hand sanitizer, face masks, and toilet paper. We are being advised to prepare our houses for being quarantined, but what does that even mean? In an effort to help reduce the worry and encourage calm, I wanted to share some tips on how to stock your kitchen for a quarantine, social distancing, or any other time when illness or emergency strikes.
Stock Up on Staples
If you are setting out to stock your kitchen for being quarantined, probably the easiest thing you can do is to stock up on shelf-stable kitchen staples that you can use in a variety of ways such as canned beans, grains and pastas, eggs, bread (which can be frozen), and frozen vegetables (for more inspiration, check out my list of favorite kitchen staples).
Personally, I am also making sure that I have onions, garlic, carrots, potatoes, apples, and hard cheeses on hand since those tend to last for a while. I am making sure I have plenty of flour for baking projects to keep the kids (and me) entertained.
I also love Padma Lakshmi's suggestion to stock up on your favorite condiments, since these last for a long time and can make bland meals more interesting.
These sort of foods will come in very handy when improvising meals should you be stuck at home. Plus, if you don't end up needing to use them, they are all useful ingredients to have in your house anyway and won't go bad quickly, or you can be the angel of mercy who brings a meal to a friend in need.
Stock Your Freezer
If you've got a little more time to put towards preparing for a potential self-quarantine, social distancing, or other emergency, do some freezer cooking so that should you feel crummy you've already got some healthy meals ready to go.
You can make it a family affair by cooking together over the weekend – put on some fun music, assign everyone a task, and enjoy some time together while you prepare.
One of the great perks of stocking your freezer is that even if your house isn't hit by a cold of flu, these meals will come in handy during busy weeks when you don't have the bandwidth to cook.
Here are some of my favorite meals to freeze:
Soups
Soups are great because not only do they freeze very well, but they'll also help to keep you hydrated if you get sick. Some great options include: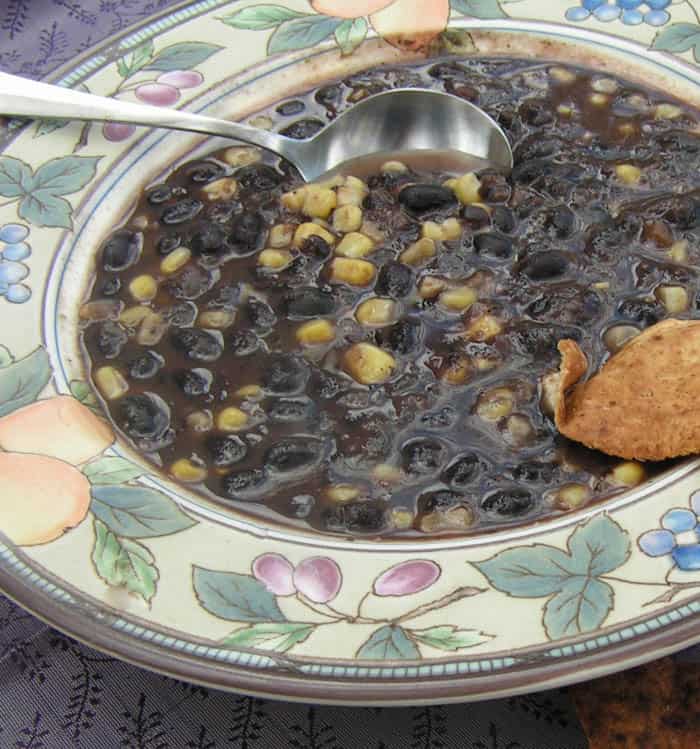 Soup-er Easy Black Bean and Corn Soup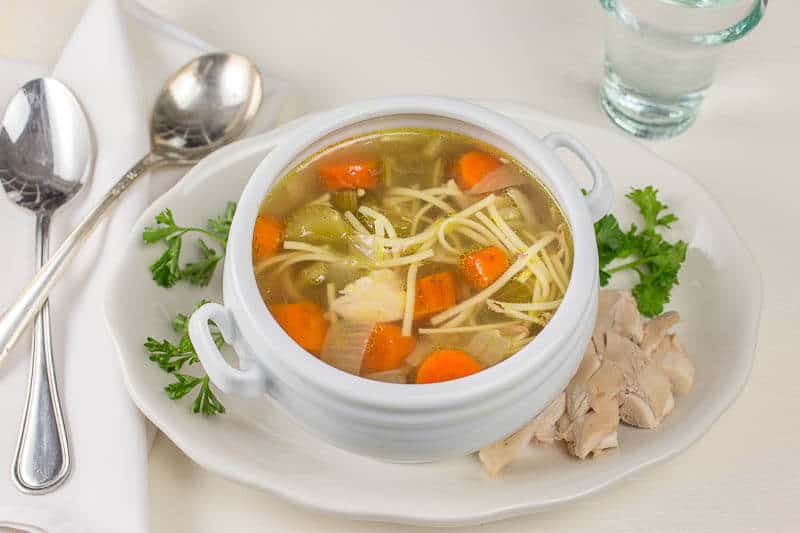 Chicken Noodle Soup (just keep the noodles separate until serving)
Stews
Stews can make a hearty and healthy meal, perfect for when you aren't feeling your best. Some great possibilities include: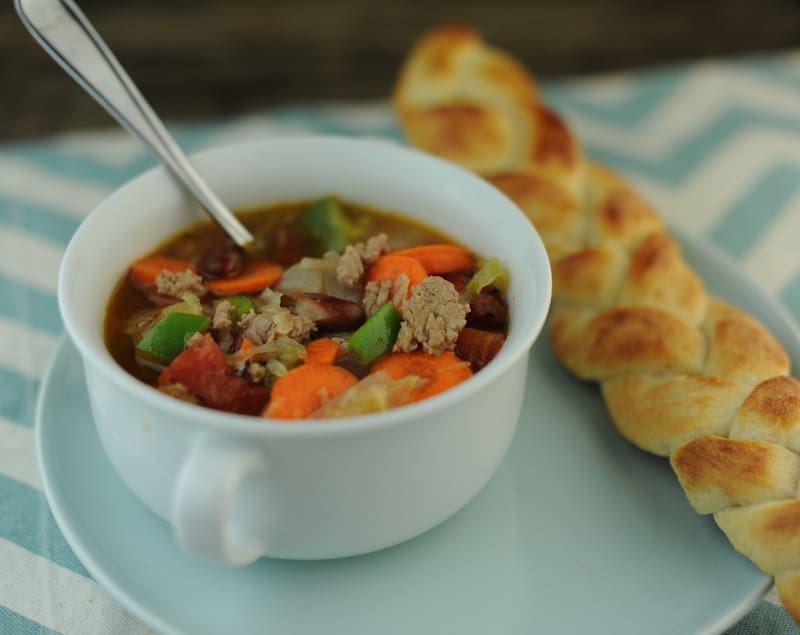 Turkey or Beef and Vegetable Stew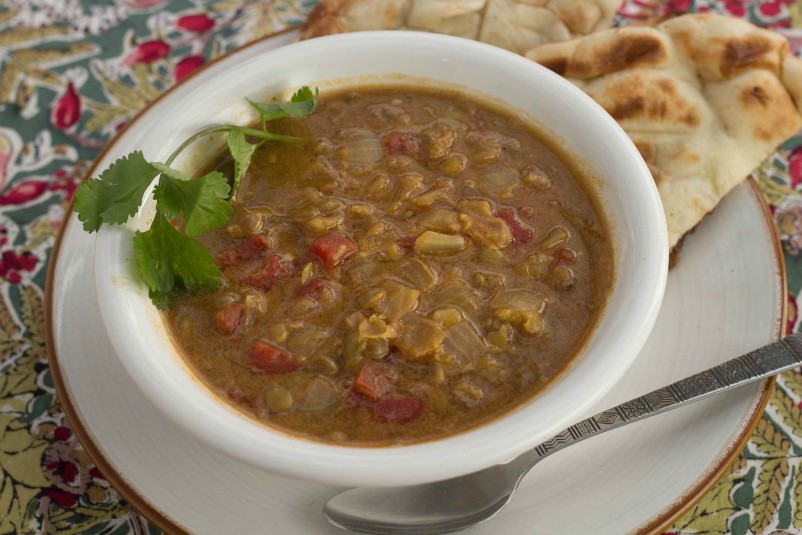 Mulligatawny Stew (Indian Lentil Stew)
Chilis
Who doesn't love a warm, nourishing chili when they are stuck inside? Here are some favorites: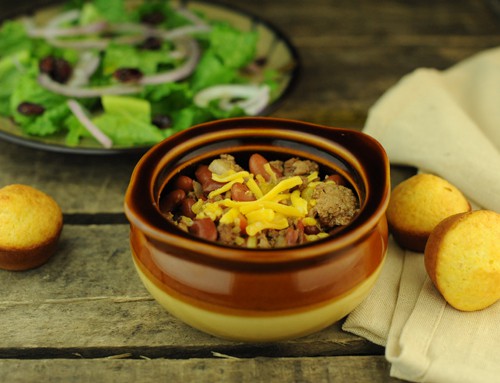 Cincinnati Chili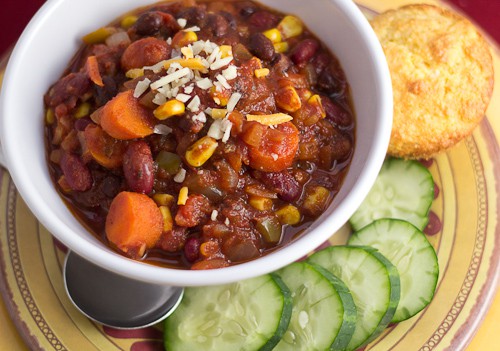 North of the Border Chili
Casseroles
Packed with goodness, casseroles freeze well and are the ultimate comfort food. Here are some that are always a hit with my crew: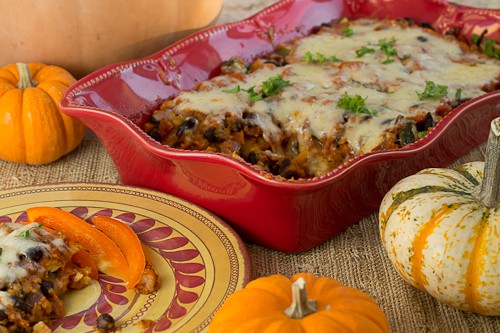 Stacked Pumpkin Enchiladas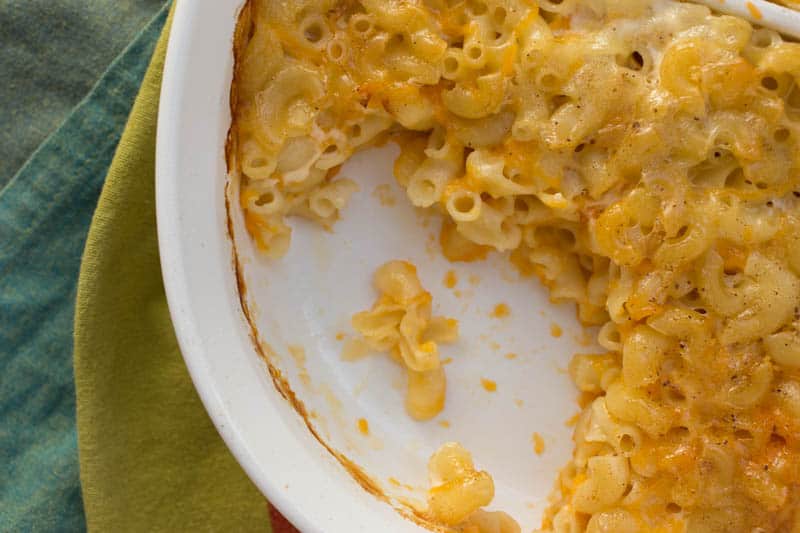 Miraculous Macaroni and Cheese
Burritos
Burritos are one of my favorite freezer foods because you can thaw one at a time or a whole bunch (plus they work well for breakfast, lunch, and dinner). And if you don't end of needing them during an illness, they are great in lunchboxes or to bring to another friend in need!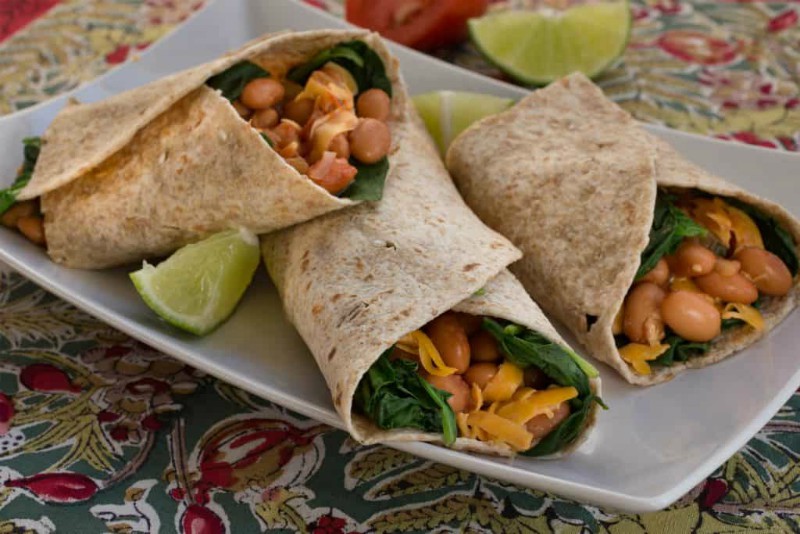 Spinach Burritos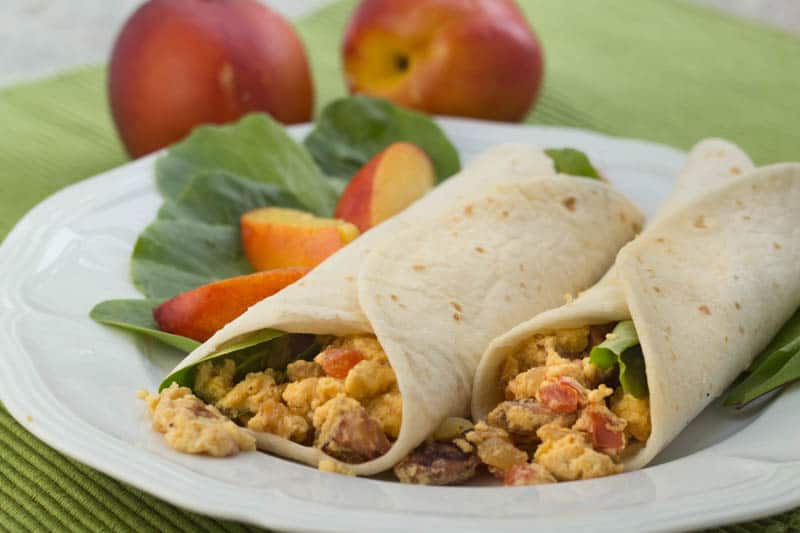 Big Daddy's Breakfast (or Dinner) Burritos
Muffins (for breakfasts or side dishes)
Having a stockpile of muffins in your freezer is always a good idea, but especially when you may not be feeling your best and need some quick and easy sustenance.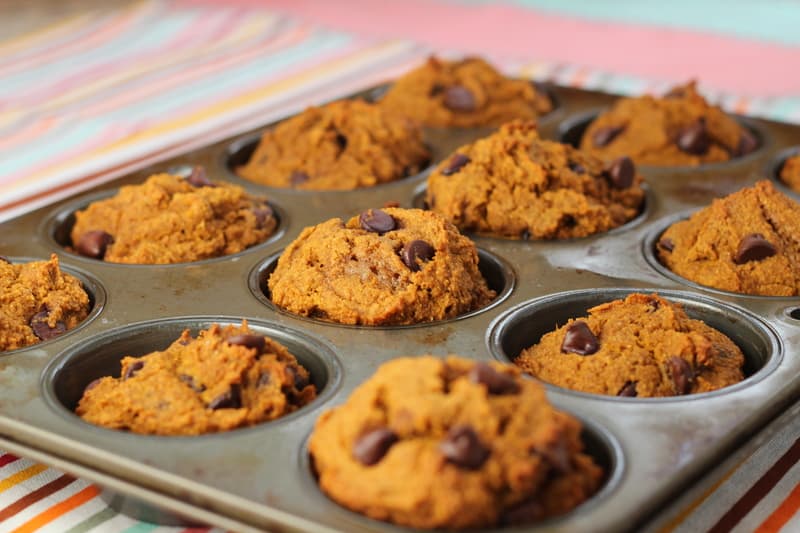 Pumpkin Chocolate Chip Muffin
Want more ideas? Check out our ebook of freezer meals for more inspiration.
Cook as Usual, Just More
If you don't have the time to do extra cooking projects, then over the next few days or weeks, consider doubling or tripling meals you are already making and freezing the extras.
To help you do this, use your Scramble meal plan (if you aren't yet a member, sign up for a FREE trial to try us out and get some support with planning meals during this stressful time), pick a recipe that looks promising and just increase the number of servings!
Lend a Helping Hand
Another reason to stock up a little bit is that even if you aren't struck with a quarantine or illness, a friend of family member may very well be and those folks are gonna need our support. One of the ways we can help out without getting exposed ourselves is to drop off a meal at the front door.
Let's hope none of us have to use these meals during a quarantine and instead can enjoy them as back-ups when needed. Do you have other tricks you are using to prepare for a time of illness? I'd love to hear about them in the comments. Here's the good health!