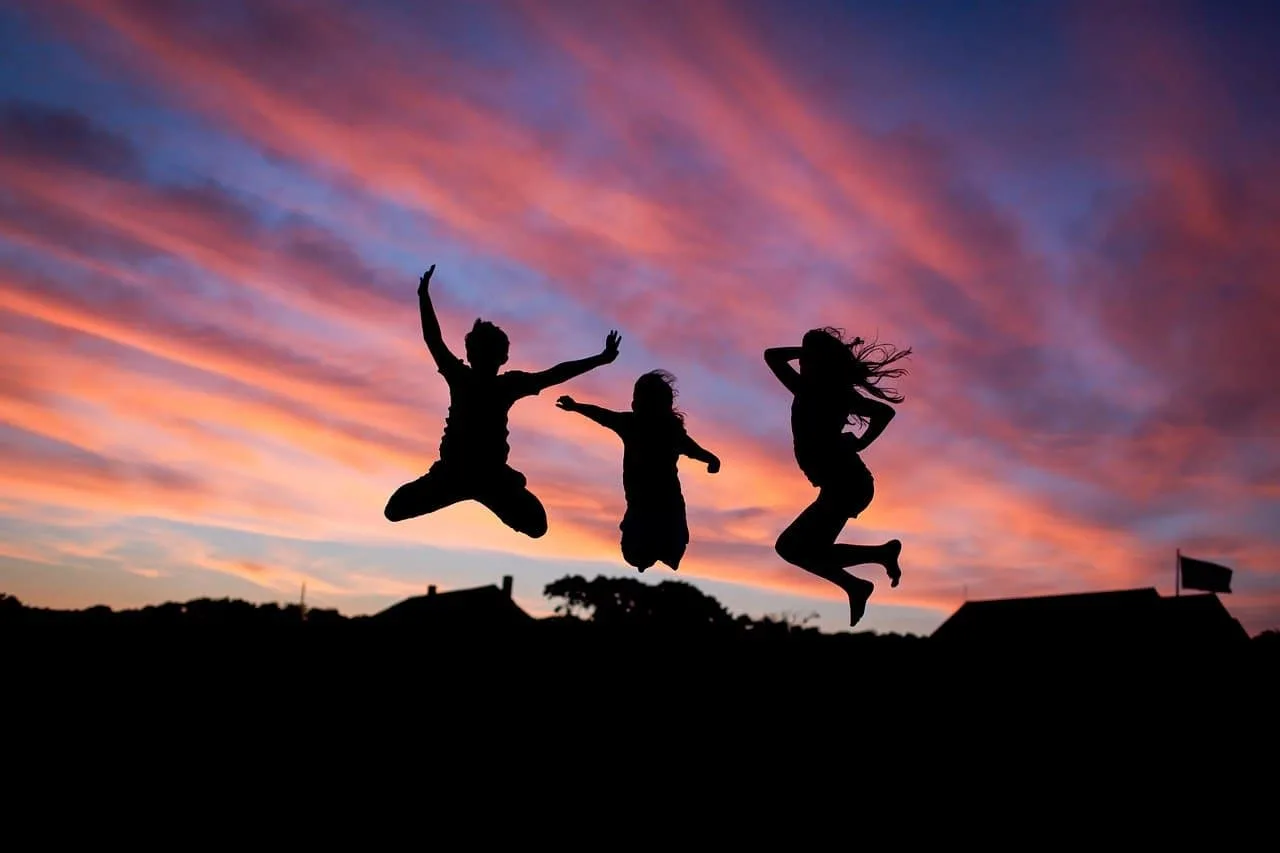 Note: This page contains affiliate links. If you purchase a product through these links, your cost will be the same but The Scramble will receive a small commission. I only link to products I personally use, trust, and love. If you want to learn more, please check out my disclosure page. Thanks for your support!
Last week my boys had their final day of school and we entered into the next phase of this socially distanced life we are living: a summer with no camp. Summer is already a time of year when the clamoring for snacks and treats can be a bit tricky, but this year when the boys will be home so much more than usual, I suspect the desire for fun and different items to eat will be even more intense. So I decided to come up with a list of healthy summer desserts that I can feel good about my boys eating, and that are simple enough for them to make themselves.
My hope is that these recipes will serve as a gateway into my grander plan: getting my kids to cook.
This Summer My Kids Will Cook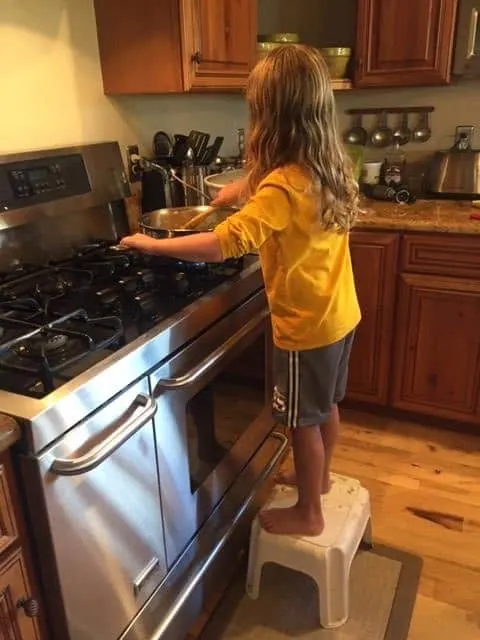 Since my boys will be stuck at home with more time to kill than usual, I have decided that this is the summer when I will teach them to cook. My kids have actually been cooking with me since they were 18 months old and can already accomplish a great deal in the kitchen, but up until now this cooking has always been for a special occasion or as special mom-kid time. What this means is that while the skills are there, the confidence that is required to be a daily cook isn't there yet.
I want that to change this summer, so I plan on having them cook one meal a week. We've agreed that this will start as a mom-kid activity, but that over the summer they will become increasingly independent until they reach a point where they are making one meal a week on their own. (If you would like to get your kids cooking but aren't sure where to begin, check out the Raddish Kids Cooking Club (affiliate), a really great monthly cooking kit that is designed to get kids cooking with delicious recipes.)
I'm not gonna lie, this is an ambitious goal and is going to require a good amount of hand-holding, especially at the outset, but I think it is really worth it, especially if we can get into a routine that can then continue into the next school year.
In order to motivate my boys to get invested in the idea of cooking regularly, I am going to be using two tactics: peer pressure and healthy summer treats they can make on their own.
Cooking in Community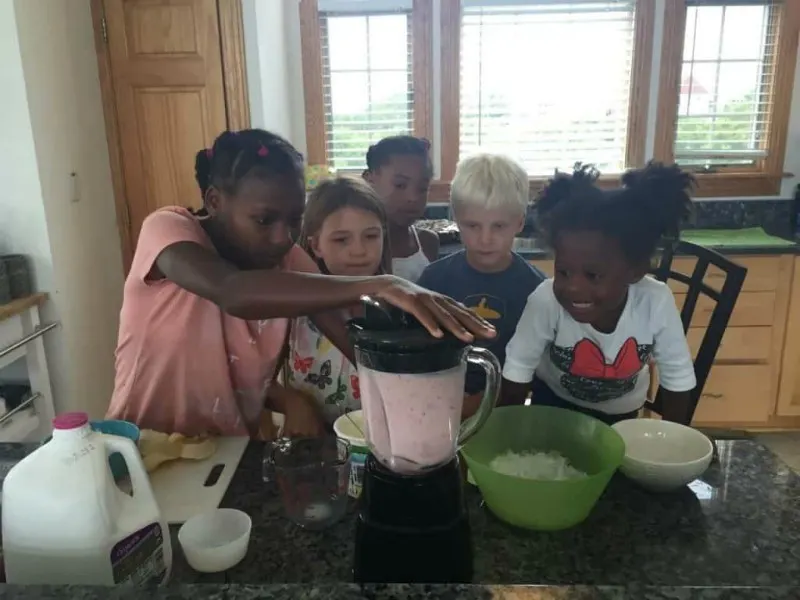 For the past month, a group of mom friends and I have been chatting with one another about how to keep our 12-year-old boys entertained this summer and one of the ideas that we all liked was getting the boys to cook. We decided that one way we could make this more fun and engaging for the boys was to have them cook together (virtually).
Our plan is to come up with a set of recipes for the boys to make simultaneously, or at least during the same week, so that then they can share their accomplishments with one another. Perhaps unsurprisingly, I offered to be the one to spearhead this aspect of our summer fun, so I have shared some kids cookbooks titles pulled together by myself and another mom in the group (see list below) and will be putting together a survey for the families so that I can come up with a schedule of recipes for the boys to make together.
Kids Cookbooks We Love:
Chop Chop Kids Guide to Cooking Real Food (affiliate)
National Geographic Kids Cookbook: A Year-Round Fun Food Adventure (affiliate)
Williams Sonoma: The Cookbook for Kids (affiliate)
Grow It Cook It (affiliate)
Starting With Treats
When I was a kid, the first thing I learned how to cook was chocolate chip cookies and the second was Kraft macaroni and cheese. In both cases, these were things I loved and, therefore, felt motivated to learn how to make myself. I am hoping to cash in on that sort of attitude by encouraging my boys to start their regular cooking adventures by making some healthy summer desserts that I know they will love.
My plan is to invite them to try these recipes when they are bored and hungry so that they will have double the motivation to give it a try.
Healthy Summer Dessert Recipes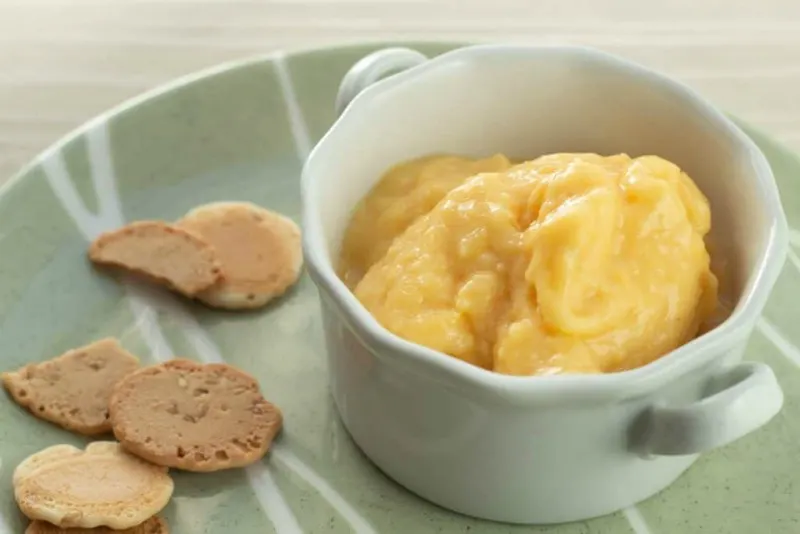 Mango Sherbet with Ginger and Lime
This dessert is so light and refreshing, perfect for a hot summer day. You can substitute any flavor of yogurt you like or have on hand, or for a vegan version, use dairy-free yogurt or coconut milk. (You may need to add a little extra sweetener if the coconut milk is unsweetened.) It's so good for you, the kids could even have ice cream for breakfast!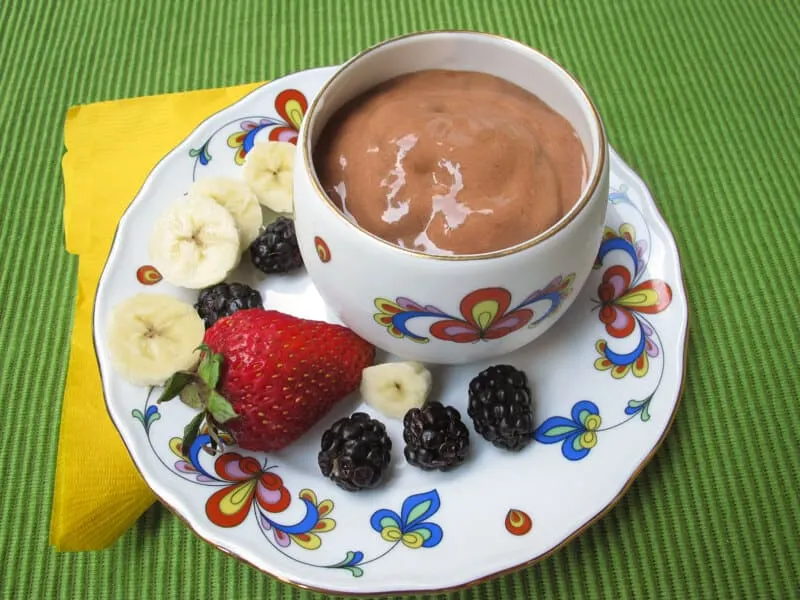 This sweet and creamy Chocolate banana "ice cream" is completely satisfying even with no added sugar. Cool and creamy, you won't miss traditional ice cream nor any guilt that goes with it! Add chocolate, peanut butter, or strawberries to create your favorite custom flavors. I have used this recipe in cooking classes with kids and it is always a massive hit.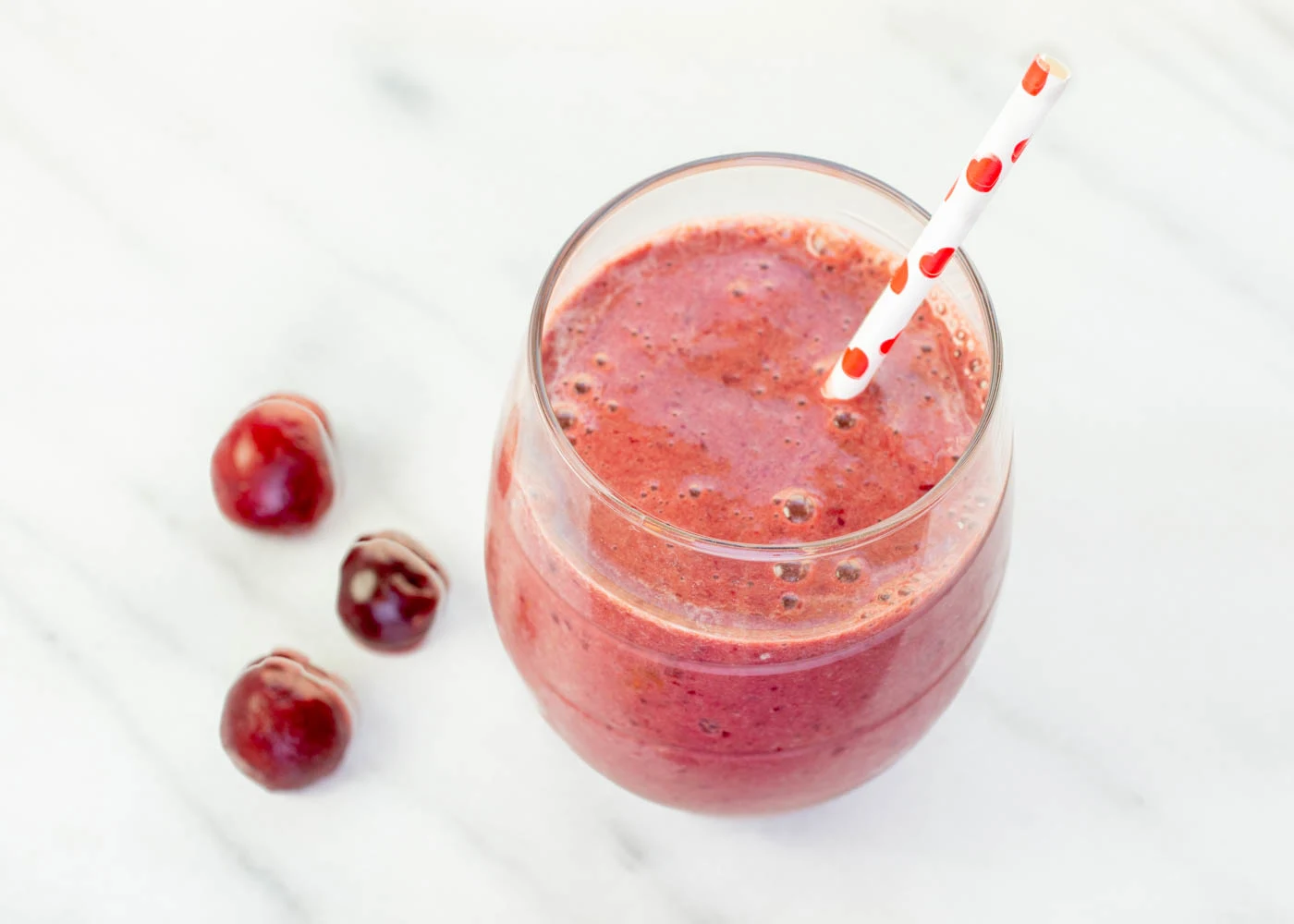 Chocolate Cherry Chia Smoothies
If chocolate and cherry is a combo your kids enjoy, then this super healthy smoothie is going to make their day! Rich in antioxidants and big on flavor, this is a smoothie you'll come back to over and over again.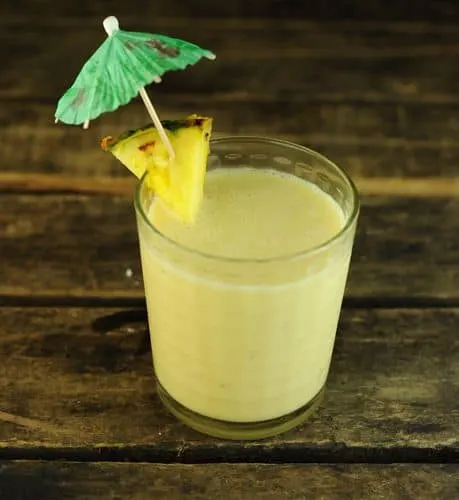 With this luscious smoothie the whole family can pretend you're at the beach for the day!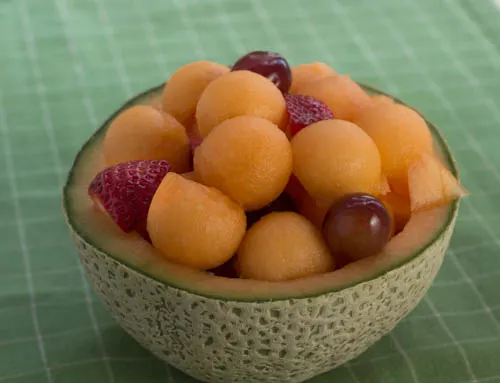 Fruit salad with Lime Dressing
A great one for your kids to practice their knife skills. And who doesn't love a huge bowl of fruit salad?!
Not-As-Healthy Summer Treats
I also wanted to throw in some not-as-healthy summer treats that your kids might also love to make, because we all need a decadent treat every now and then…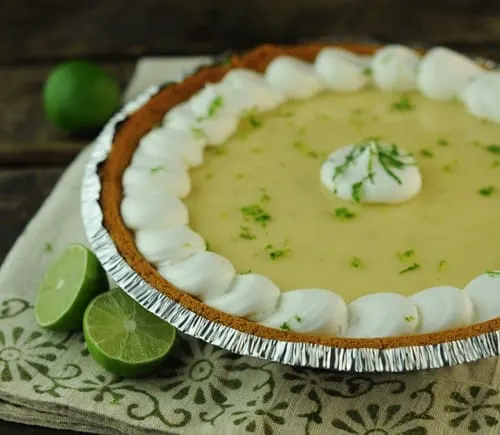 This could be a fun one for a special family dinner or celebration.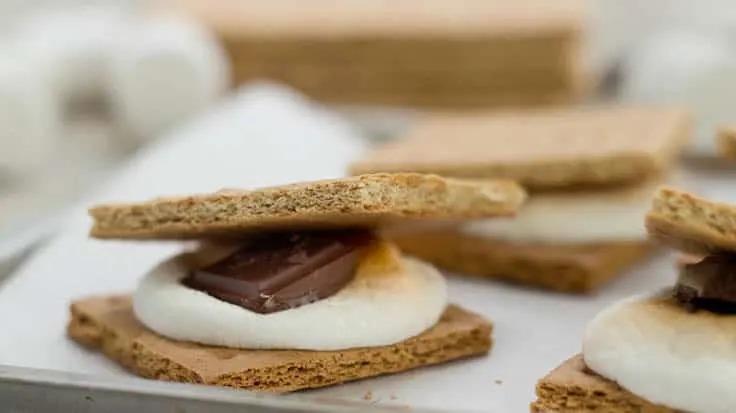 Oven-Baked Dark Chocolate S'mores
Just because camp isn't happening, doesn't mean we need to miss out on s'mores!
Do you have favorite healthy summer treats or dishes you love to make with your kids? I'd love to hear about them in the comments!