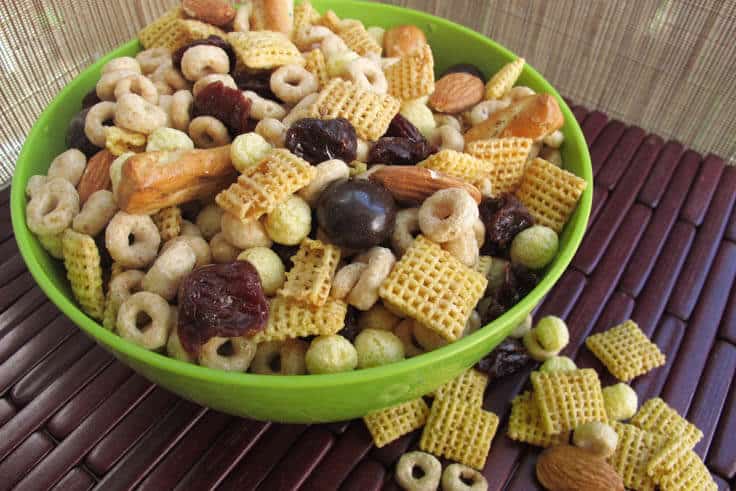 I don't know about how it works in your house, but in mine the boys get home from school or camp and the first thing out of their mouths is, "can I have a snack?" Coming up with healthy(ish) ideas that will get them through until dinner can be a challenge, so we pulled together a list of some of our favorite after school snack ideas to help keep you sane.
1. Graham crackers with peanut butter
2. Nuts and raisin mix, trail mix (add whole grain cereal, if desired), or just nuts or raisins or dried cranberries and almonds
3. Quesadillas (melted cheese on whole wheat 
tortillas or corn tortillas)
4. Popcorn, homemade or store bought (look for brand that is low in sodium and fat)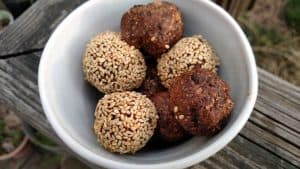 6. Tortilla chips and salsa, guacamole or topped with shredded cheese and refried beans and put in the microwave or under the broiler (nachos)
7. Muffins or breads, such as banana, spinach, pumpkin, corn, or zucchini (you can make a 
batch and freeze them)
8. Hummus dip with pita, crackers, pretzels or veggies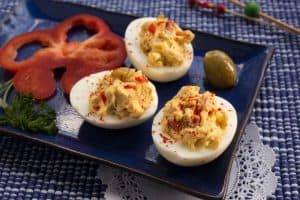 9. Hard-boiled or deviled eggs
10. Sliced avocados with wheat crackers
★ Try The Scramble Meal Planning Service for free. Healthy 30 minute meals your entire family will love.
11. Edamame in the shell, sprinkled lightly with sea salt
12. Scrambled or fried egg and salsa wrapped in a whole 
wheat tortilla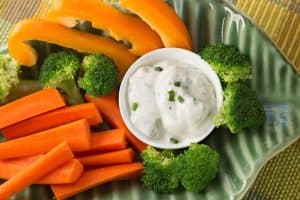 13. Veggie platter with a favorite dip (hummus, ranch, etc.)
15. Warm black beans topped with Cheddar cheese and salsa.
16. Apple or pear slices with Cheddar cheese, Gouda or peanut butter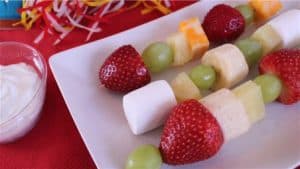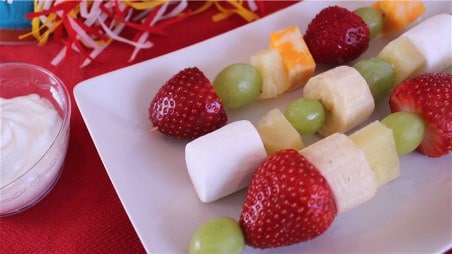 17. Fruit Kabobs
18. Roasted Seaweed Snacks (sold at Trader Joe's)
19. Dark chocolate covered almonds and pretzels
20. Fresh fruit, and dried fruit such as mango, apricots, raisins, 
plums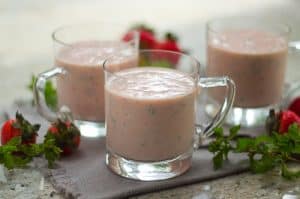 21. Smoothies: combine fresh and/or frozen fruit, fruit juice and kefir/yogurt, soy or almond milk. Add chia seeds, whey protein, spinach or kale, if desired
22. Pretzels and peanut butter or Nutella
Want more snack ideas? Check out our posts on healthy snacks for any craving and how to make easy snacks without cooking.
Like this article? Try our free trial to see just how simple feeding your family can be!
Please share your ideas by leaving a comment below.