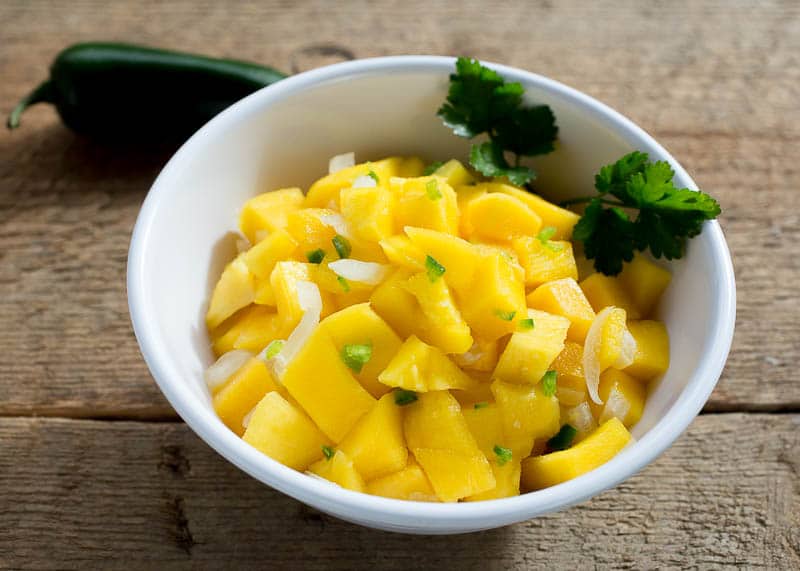 Mango salsa is so flavorful and colorful. We love it with tortilla chips or on top of salmon, chicken or steak, like Grilled Flank Steak with Garlic Citrus Marinade.
Watch the video:
We eat so many mangos that we actually have a mango cutting tool from OXO that works really well. I like it because it gets so much of the fruit off of the pit with one slice. Of course you can also cut a mango using a simple serrated knife and a spoon.
Get the recipe for Mango Salsa.
Like this recipe? Try the two-week free trial of our online meal planning service.