As an interfaith (Jewish-Christian) household, we are lucky enough to have twice the holidays to celebrate, twice the traditions, and sometimes twice the cooking. At this time of year, the focus on meals gets turned up a notch as we celebrate both Passover and Easter, which often intersect—after all, the Last Supper was actually a Passover Seder!
This is both a joy and a challenge. It is a joy because they are both meaningful holidays that share messages about the importance of renewal and of sticking to your beliefs, even in times of adversity and sorrow. It is a challenge because, at least for me, one of the most important ways to celebrate these holidays is through sharing meals, yet many of the foods for these two holidays don't naturally overlap.
So, in honor of both of these wonderful holidays, I pulled together a list of recipes that will work for both celebrations. Happy holidays to those of you who celebrate one or the other (or both)!
Recipes that Work for Passover and Easter
Finding recipes that will work for both Passover and Easter can be tricky because while one holiday (Passover) has rules about certain foods you cannot eat (specifically grains that can ferment and, therefore, leaven, so wheat, oats, barley, spelt, and rye flours are pretty much off limits), the other holiday (Easter) tends to focus on baked goods, which include leavening.
So what I've done is pull together fun and celebratory dishes that do not include potentially problematic ingredients and organized them into categories: main dishes, side dishes, and desserts.
A note on Kitniyot: Some Jews also avoid what is called Kitniyot (which includes grains and legumes). Where those ingredients are used, I have taken note of that and, where possible, offered substitutes.
Main Dishes
I love this recipe because it is very seasonal and so simple to prepare.
Note: for those of you who avoid Kitniyot during Passover, you will want to swap the mustard for Passover mustard.
If you aren't an asparagus fan, there are lots of other frittatas/crustless quiches that would also work well here such as a Spinach and Feta, Red Potatoes and Greens, or Zucchini and Red Pepper.
A fun spin on chicken, this will add a lovely dash of color and bright flavor to your table. I also love this dish because it is very simple to make, which is helpful when there is so much other cooking going on at the same time.
You can serve it on top of rice, if that works for family, or without if you are avoiding kitniyot.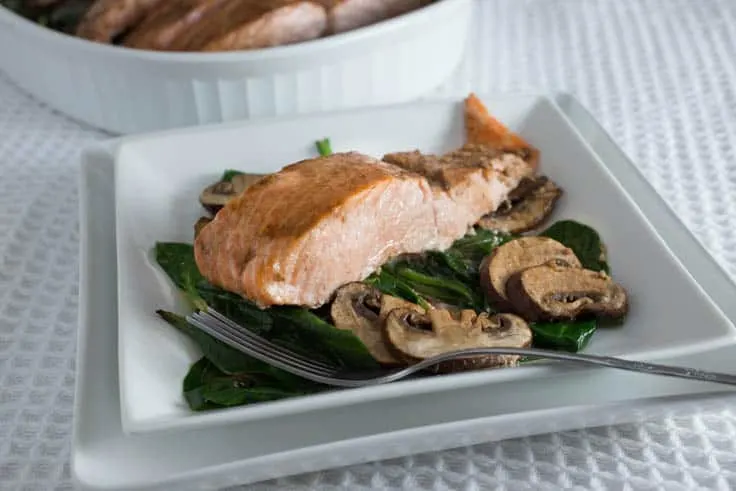 This is a wonderful dish to make because it includes both your protein and vegetables and can be assembled and even roasted ahead of time for easy entertaining and celebrating.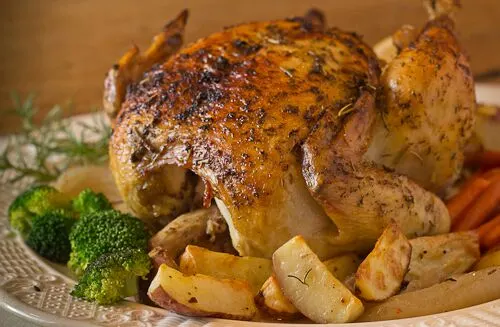 There are few things as appealing and celebratory as a beautifully roasted chicken. This version is packed with flavor, thanks to all of the herbs, and surprisingly simple to prepare.
Note: for those of you who avoid Kitniyot during Passover, you can either leave out the mustard powder or use a version that is Kosher for Passover.
This dish will only work for Jews who are comfortable with Kitniyot, but if that works for your family, then I highly recommend this dish. I love how what a festive and colorful addition it is the table. It is hearty enough to be a main dish, but would also be wonderful as a side.
Side Dishes
Because it is a seed, quinoa is a wonderful food to use during Passover if you are trying to avoid Kitniyot (rice and legumes).
This salad, which features quinoa, makes a fantastic side dish and is packed with nutrition and flavor. Plus, all of the colors make it a celebratory dish that is very reminiscent of spring.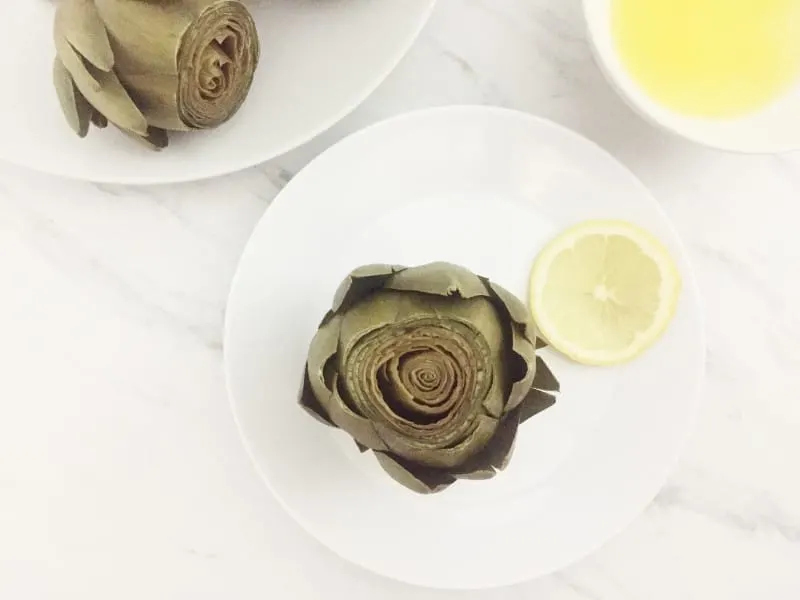 I love that Passover and Easter both coincide with the time of year when one of my favorite vegetables is at its peak! My family loves to celebrate with artichokes because they are around for such a short time and are wonderfully communal, as you share the dipping sauce with one another.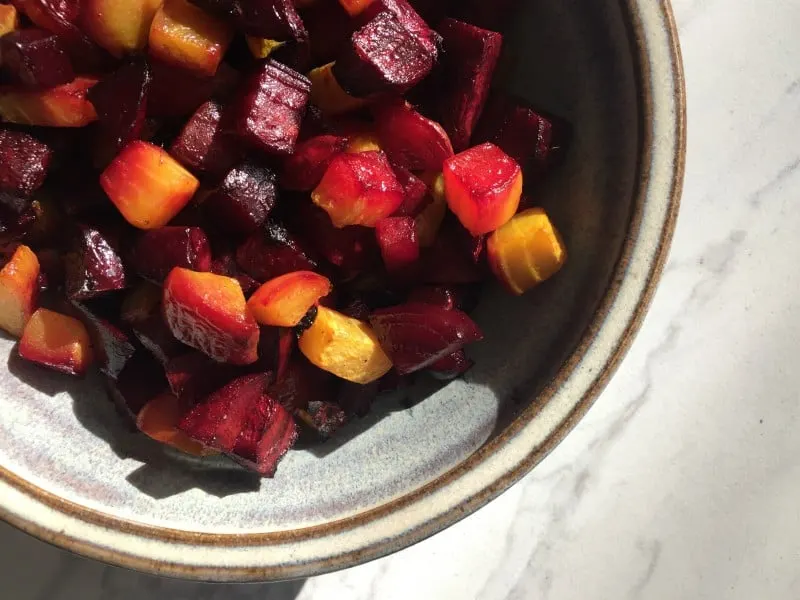 Roasted beets bring so much color and cheerfulness to the table, making them a wonderful side dish. Plus, if you are hosting, they can be made ahead of time for less stress when your guests arrive.
Eggs are an important symbol for both holidays and there tend to be lots of leftover hard-boiled eggs after Seders and Easter egg hunts, so why not put them to good use and enjoy some yummy deviled eggs!
Note: for those of you who avoid Kitniyot during Passover, you will want to swap the mustard for Passover mustard.
Desserts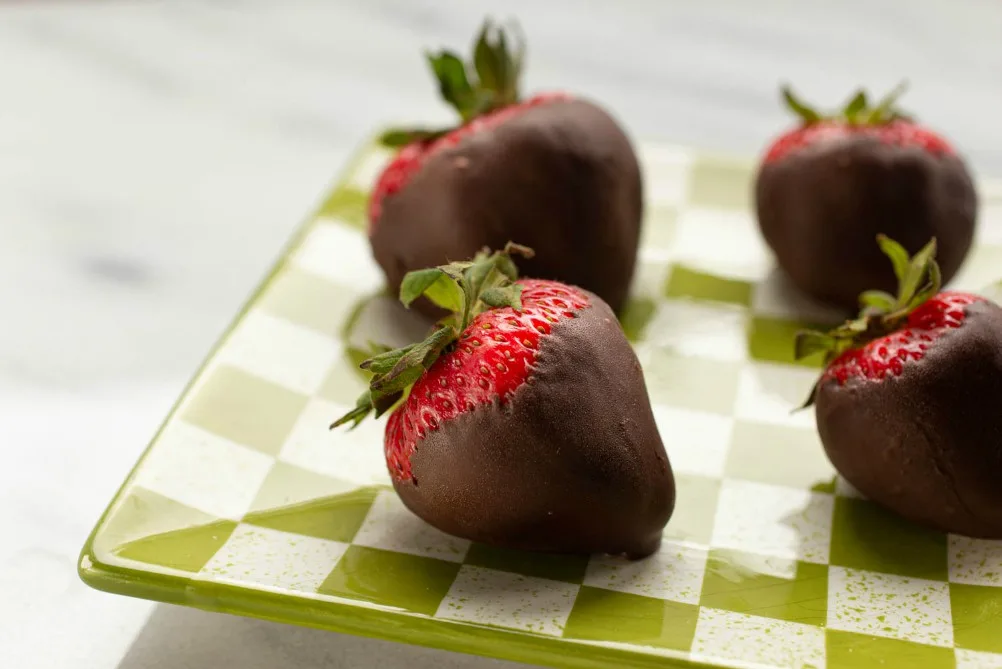 For many people, the ultimate celebratory dessert are chocolate dipped strawberries. We tend to think of them as a rare and special treat, but they are actually very simple to make and are a fantastic make-ahead dessert option!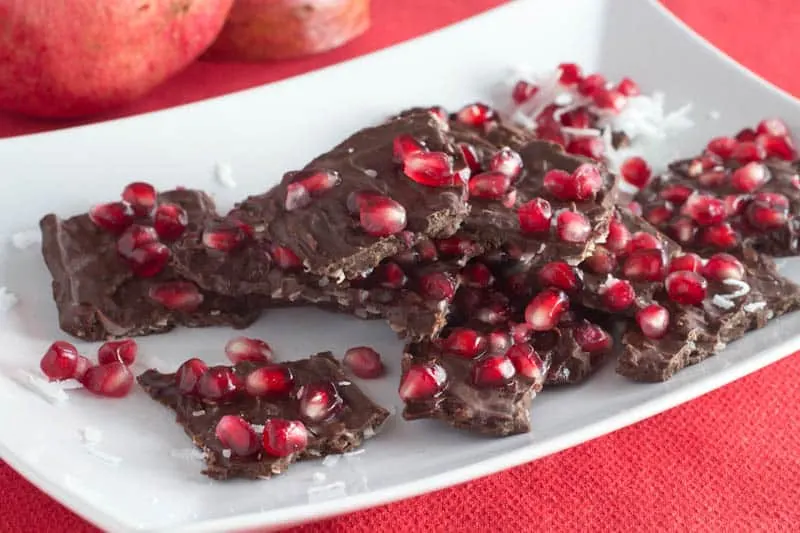 In the Sephardic tradition, the pomegranate is often included on the Seder plate. So why not bring it into dessert with this chocolate bark!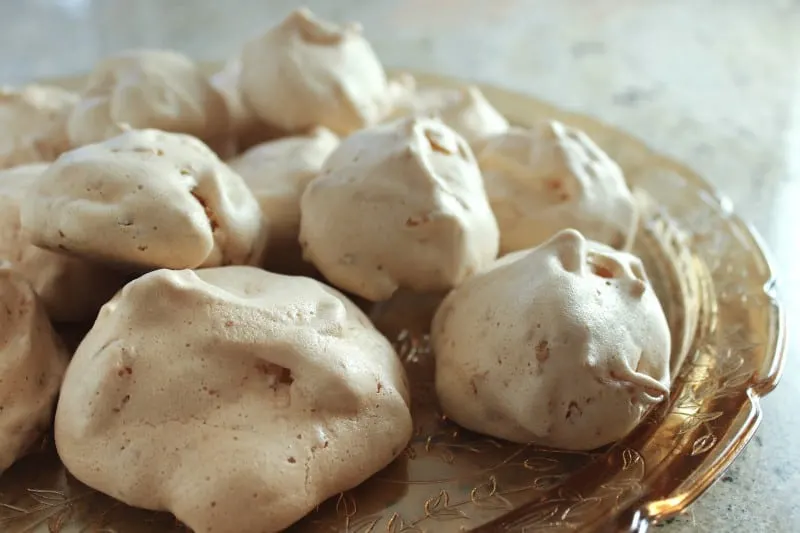 Pillowy and light, meringues are such a fun treat and because the lift is all from beating the egg whites, they are Kosher for Passover!
Do you have favorite Passover and Easter dishes? I'd love to hear about them in the comments!
Want tips on entertaining for these big holidays, check out my post on overcoming your fear of entertaining!
If these recipes look appealing to you, sign up for The Scramble's free trial so that you can discover even more wonderful recipe for the holidays and beyond!