Green. Green is the color of St. Patrick's Day. When I was a kid growing up in Boston, if you weren't wearing green on St. Patrick's Day, you'd get punched in the arm. Then, in college (and beyond) it was all about the green beer. Neither of these celebrations were ever particularly appealing to me, despite my Irish lineage. So instead of punches and terrible hangovers, I thought it would be fun to pull together some green food ideas that are healthy, simple, and delicious crowd-pleasers for your family and friends, or to help you to get some nourishing food in your system before the celebrations begin.
Watch Jessica make the Spinach Muffins and Green Machine Quesadillas on Facebook Live!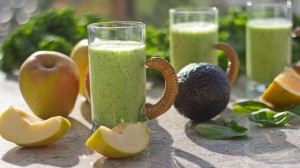 Incredible Hulk Power Smoothie
Be a lean, green fighting machine with this fun and delicious smoothie, packed with nutrients and lots of flavor. It is as good as gold at the end of the rainbow!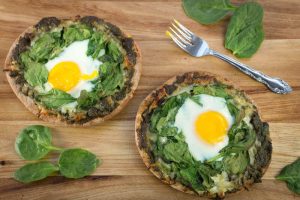 This would make a great St. Patrick's Day brunch (since it is on a Saturday this year), lunch, or dinner to fill your belly before the green beer starts flowing…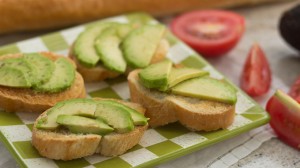 A great finger food for parties or an afternoon snack! This hearty dish will tide you over until the corned beef and cabbage is ready.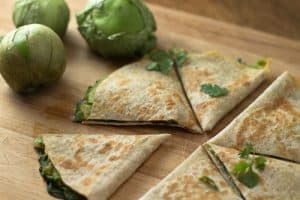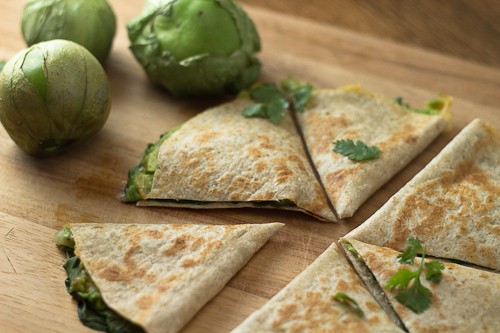 Packed with so many amazing green foods that you will be able to dance an Irish jig and maybe even outsmart a leprechaun! Plus your kids will love them.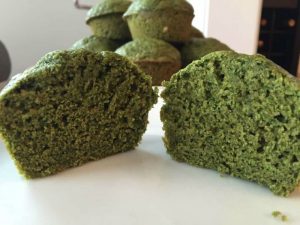 Spinach Muffins
When I first started making these a couple of years ago, my then-5-year-old asked if he could have them as his birthday cake because he loved them so much! I have used this recipe in kids cooking classes with many a spinach-hater and have yet to find one who didn't love these. Talk about the luck of the Irish!
Spinach Muffins
Prep+Cook= 30 Minutes, Makes 12 Servings
2 cups whole wheat flour (I like the white whole wheat from King Arthur Flour) (use wheat/gluten-free all-purpose flour, if needed), or use spelt flour
1/2 cup sugar
2 tsp. baking powder
1 1/2 tsp. cinnamon
1/2 tsp. baking soda
1/2 tsp. salt
1/4 cup butter, melted
3/4 cup milk (use any kind you have)
6 oz. baby spinach
1 banana
2 tsp. vanilla extract
Preheat oven to 350 and grease or line two muffin tins.
In a large bowl, whisk together the flour, sugar, baking powder, baking soda, cinnamon, and salt. Set aside.
Melt the butter. In a food processor or blender, mix the milk, spinach, and butter until it is completely pureed. Add the banana and vanilla and blend until just mixed.
Pour pureed mixture into the dry ingredients and stir with a spatula until completely combined. Fill muffin cups about 2/3 full and baking 18-20 minutes.
Nutritional Information Per Serving (% based upon daily values): Calories 115, Total Fat: 4g, 5.7%; Saturated Fat: 3g, 14%; Cholesterol: 1mg, 0.3%; Sodium: 180mg, 7.7%; Total Carbohydrate: 19g, 6.3%; Dietary Fiber: 3g, 10.8%; Sugar: 7g; Protein: 2g
May these fun, delicious foods bring you great luck (and full stomachs). Happy St. Patrick's Day!
Want other fun ideas for cooking and meals? Sign up for our two-week FREE trial to get started!