Let the celebrations begin with these easy holiday party recipes that will please the crowds without too much effort or stress.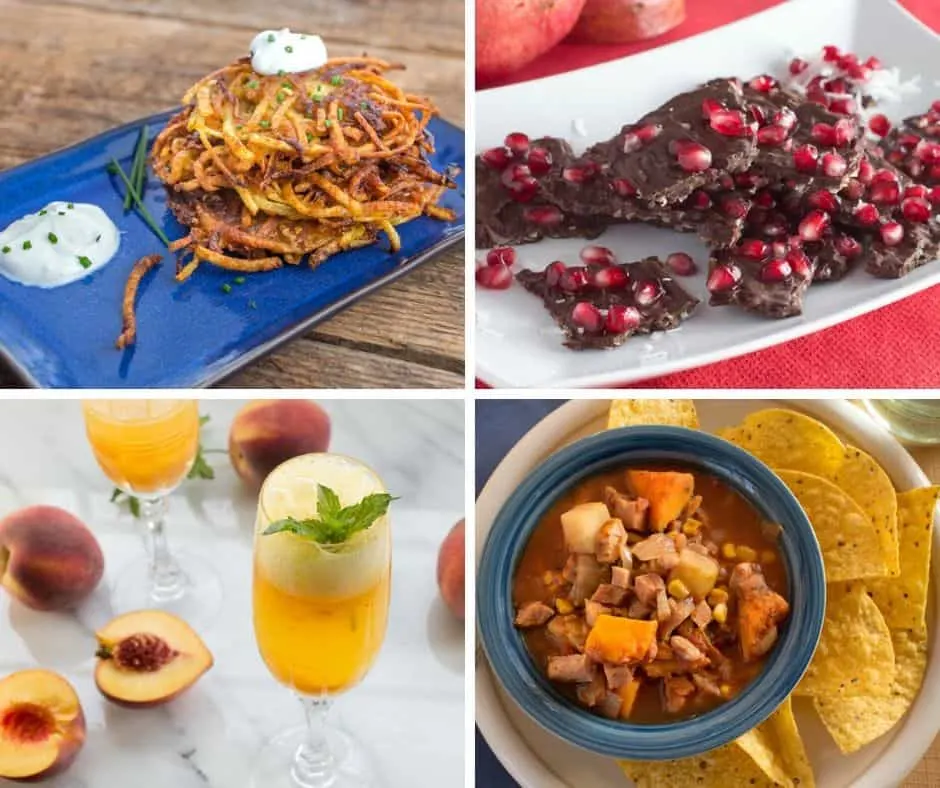 It's holiday party season. The time of year when we gather in one another's houses to celebrate the season. Whether it is for the Winter Solstice, Hanukkah, Christmas, Kwanza, New Year's, or just because it is cold outside, but you still want to see friends, there are parties a-plenty. Which means lots of delicious food!
Whether you are hosting a holiday party and need easy-to-achieve inspiration or are going to a potluck and need a simple dish to bring, we've got you covered!
We've organized our easy holiday party recipes into four categories:
Appetizers and Finger Foods
Soups and Stews
Desserts
Drinks
In addition, we have noted if a recipe is a good candidate for a make-ahead dish by including "(MA)" next to the recipe title.
Appetizers and Finger Foods
These appetizer and finger foods are great easy holiday party recipes because they are simple to put together and packed with flavor. An added bonus: many are heavy on the veggies (which is always a welcome sight on a holiday party table).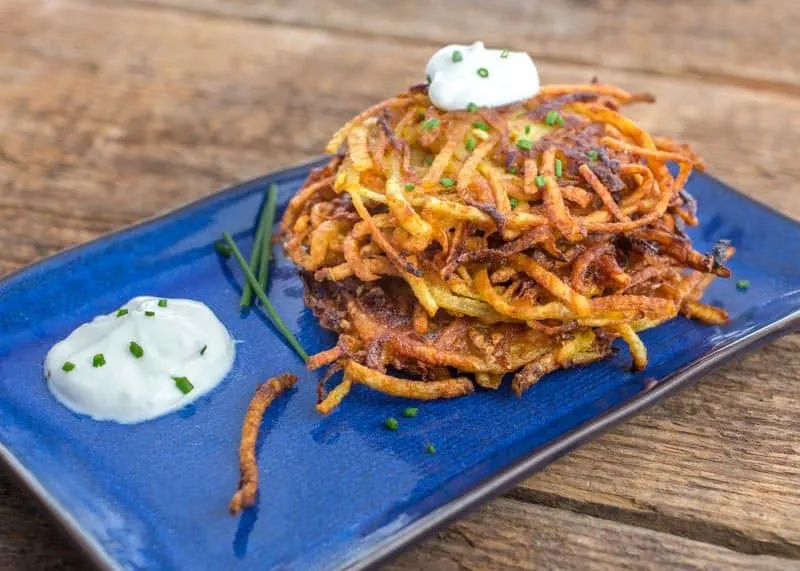 Indian Potato, Ginger, and Carrot Latkes
This flavor-filled spin on a Hanukkah classic has been a Scramble favorite for years! They are a little sweet, slightly spicy, and wonderfully crunchy. You can pan-fry them as you would a traditional latke or bake them for a less oily (and easier) approach.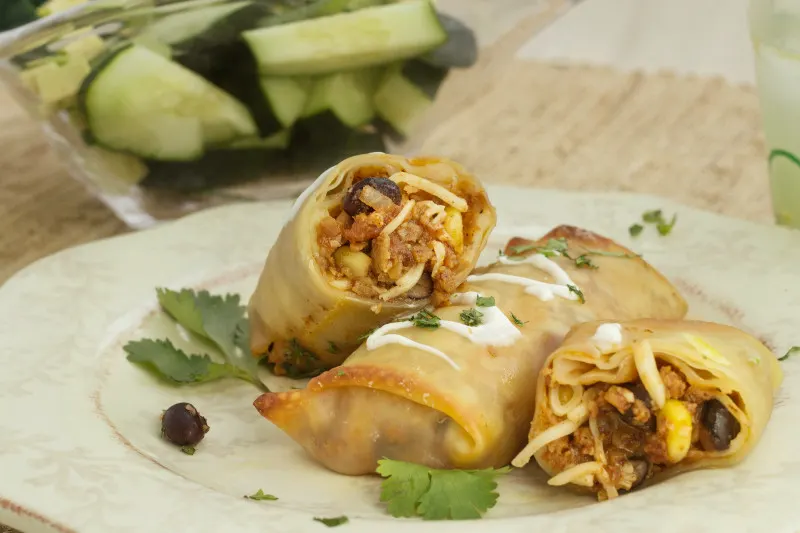 Always a crowd-pleaser, these egg rolls stuffed with Mexican ingredients will have everyone talking. They are also fun to make with kids, so you can get some helping hands involved.
Bonus tip: If you want them to be even smaller, you can also make them with wonton wrappers for tiny bites!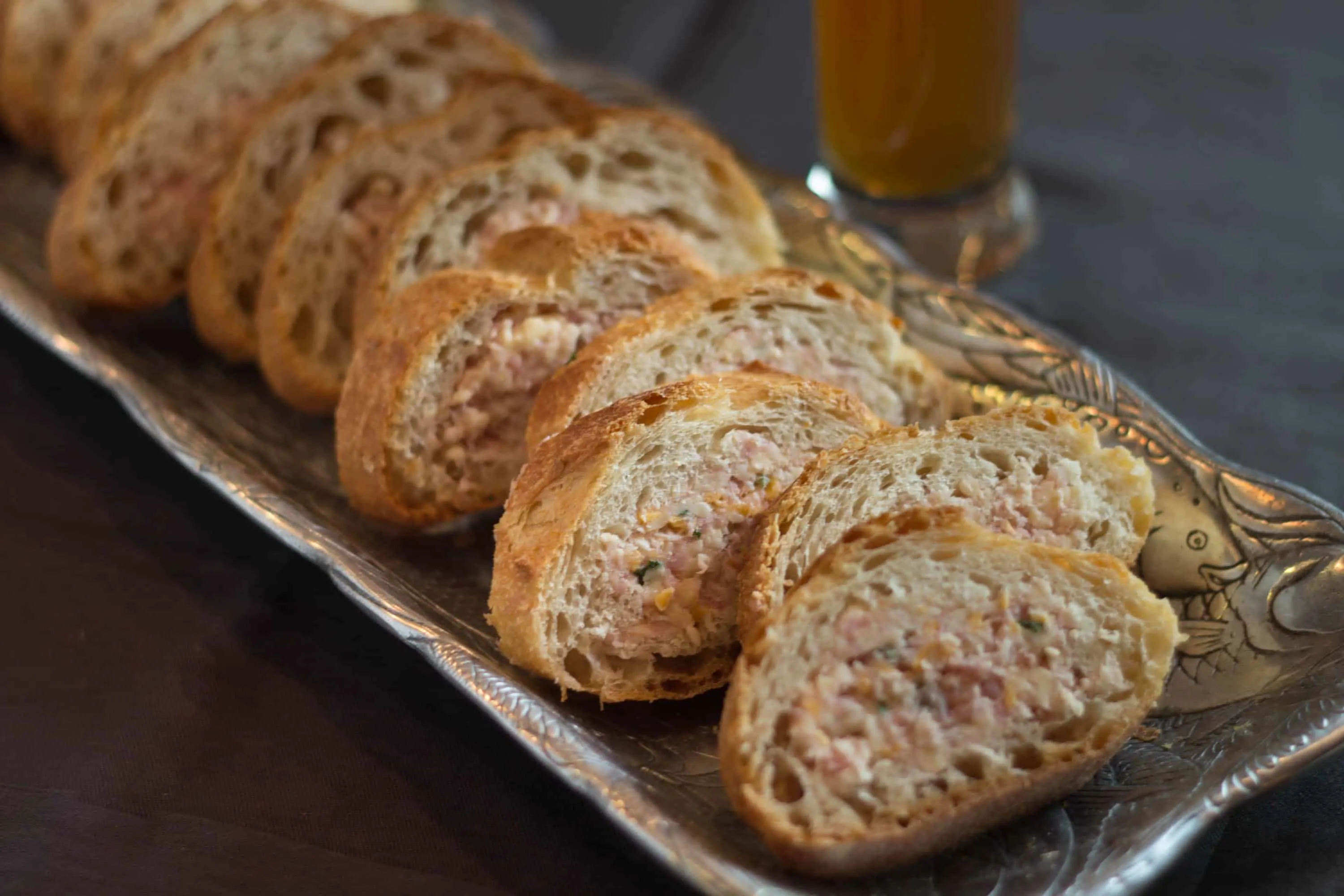 This delectable dish requires refrigeration time, which means it is perfect to prepare the day before, making everything easier on party day. Filled with a combination of ham, cheese, and bread, these tasty slices are sure to please.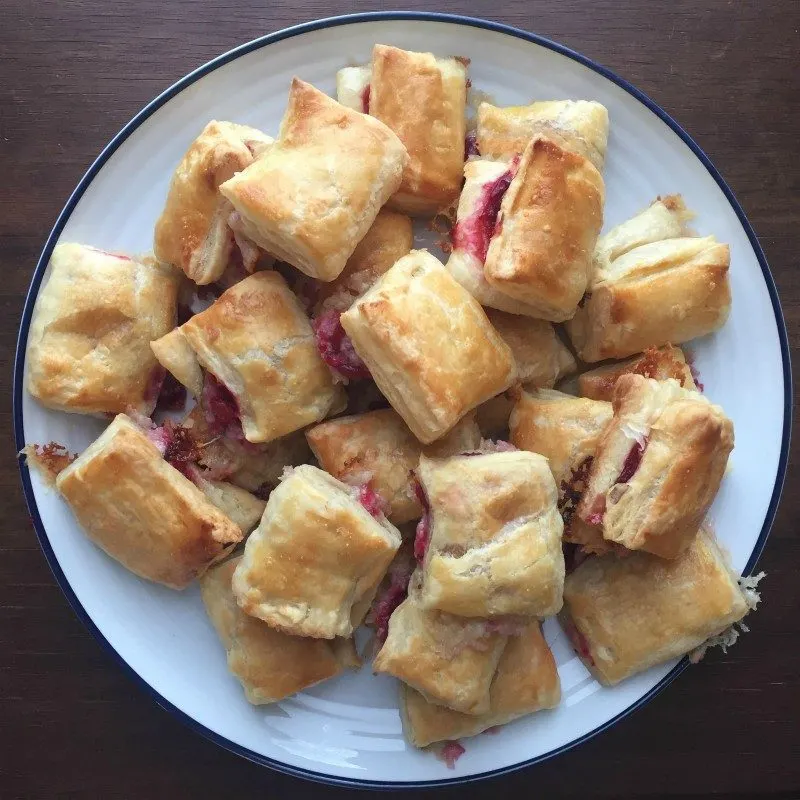 These pastry puffs look like they took forever to make, but are actually incredibly simple! They also freeze well, so you can make them way ahead of time and then just warm them back up in the oven before serving.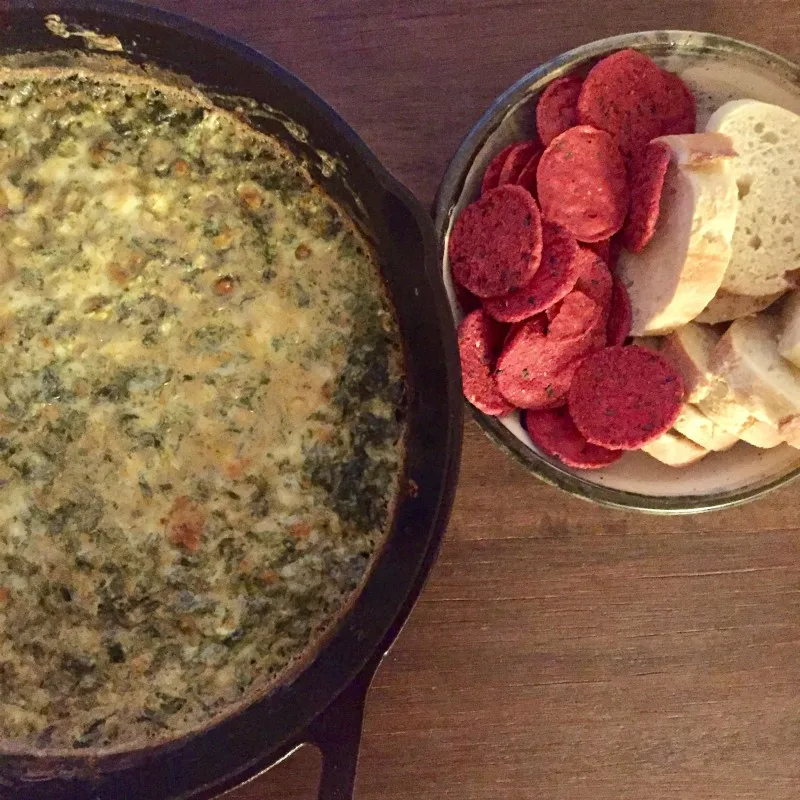 Move over spinach-artichoke dip, there's a new game in town. This warm, spice-infused, delicious dip is easy to prepare but super packed with flavor, thanks to the classic Indian spices. Serve it with bread and/or crackers or assorted veggie sticks.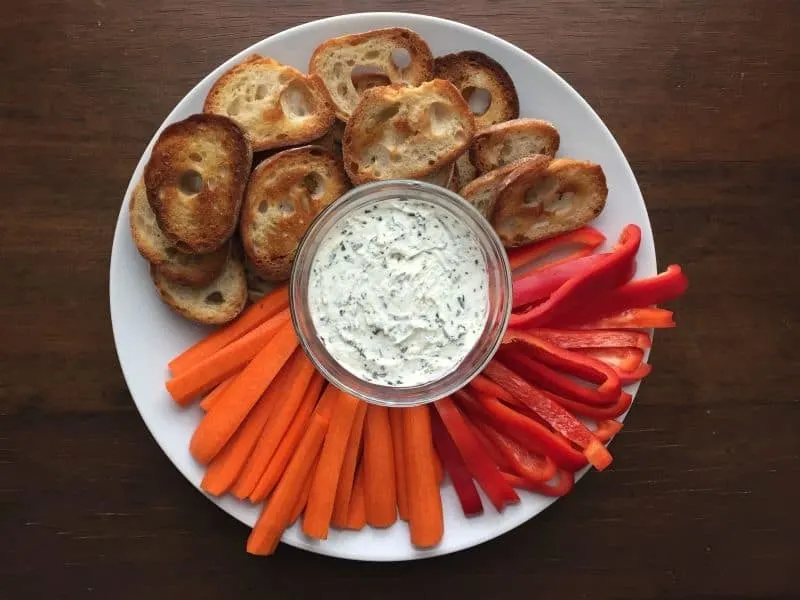 Ready in just 15 minutes, this may be the simplest recipe in the roundup. Serve it as a centerpiece among an array of vegetables and watch it all disappears!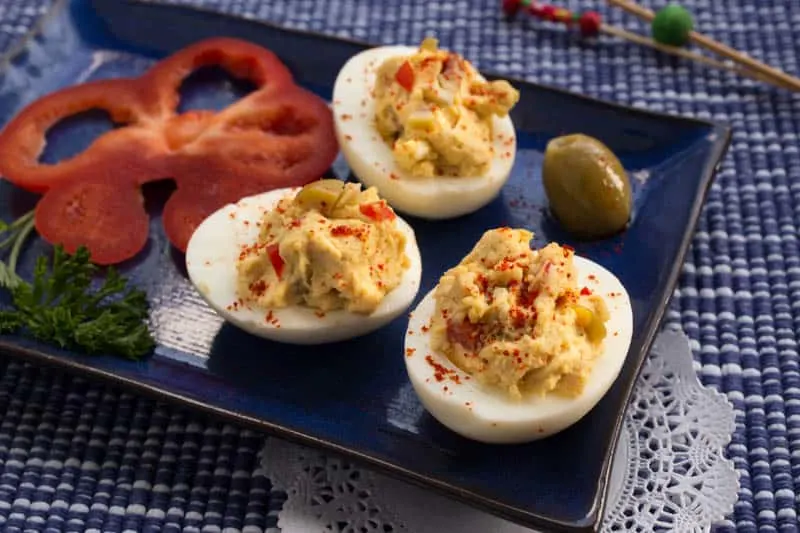 This fun spin on a party food classic is sure to be a hit. Plus, by swapping out the mayo for hummus you are adding lots of nutritional benefits including healthier fats and fiber!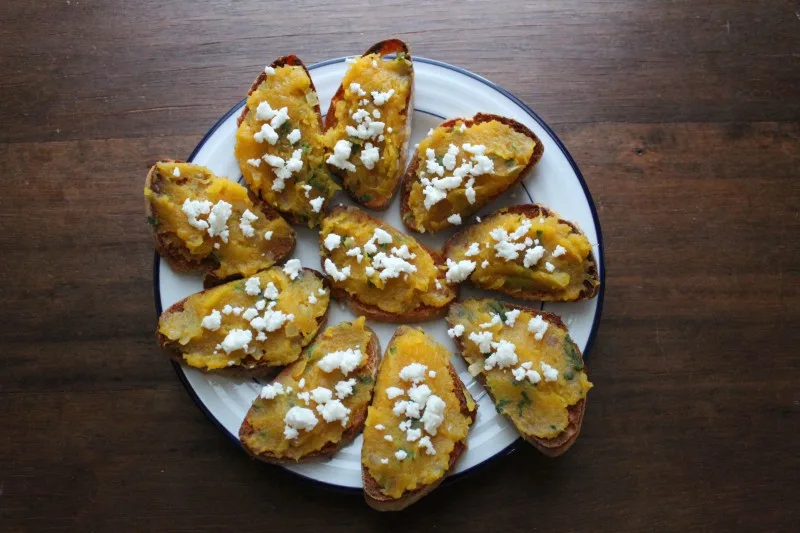 These have become an annual tradition in my household! Super simple to throw together and incredibly tasty, they are hit at every party I bring them to. If you want, you can make the topping and toasts ahead of time and then just assemble them before serving.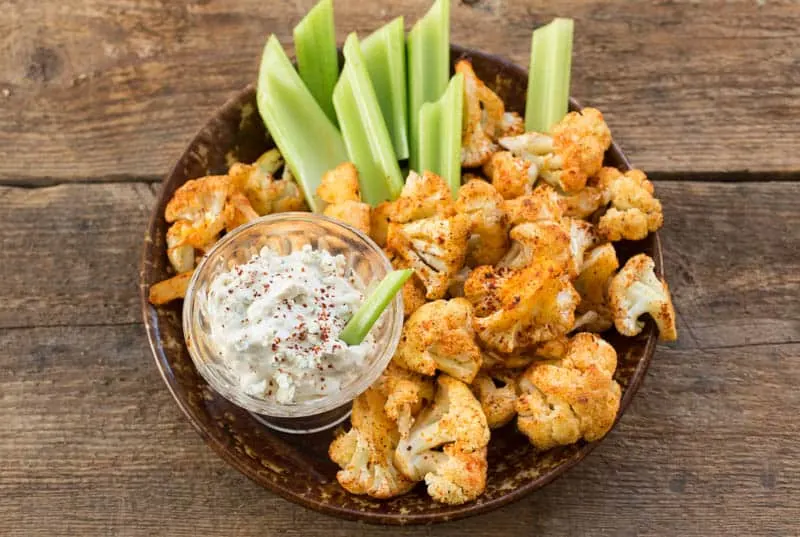 These smoky, slightly spicy bites of goodness are so much fun, plus you get a nice serving of vegetables!
Soups & Stews
Somehow it doesn't feel like a winter-time party unless there is a big pot of something warm to eat. These soups and stews are all great, easy holiday party recipes because they are super simple to throw together, can be made ahead of time, and offer real nourishment.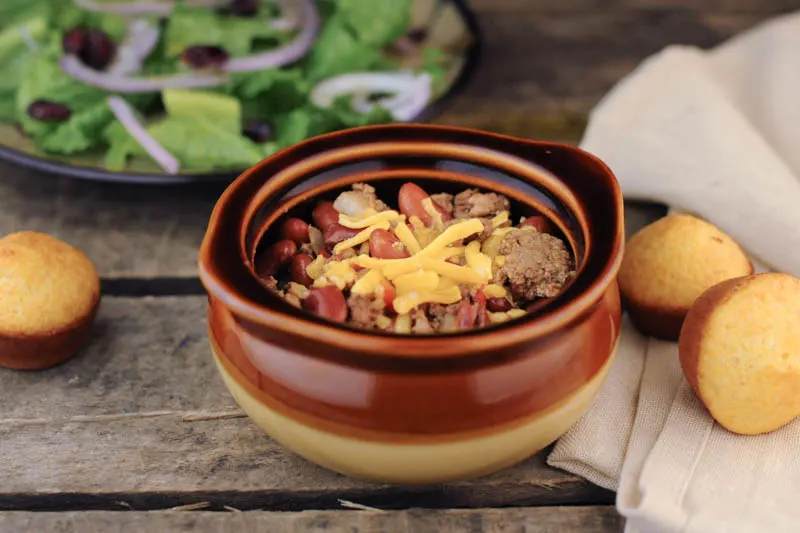 Warming and hearty, having a big pot of this on the stove is sure to make everyone happy. Plus, making it a day or two ahead of time will only make it tastier.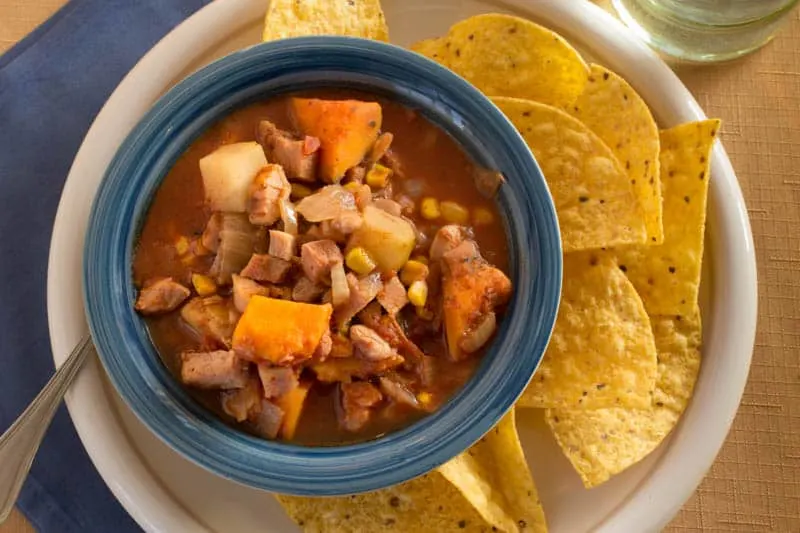 Did you know slow cooker dishes are great for holiday parties? You get to make the dish ahead of time (less stress) and then can keep it warm all party long using the "warm" setting on the slow cooker.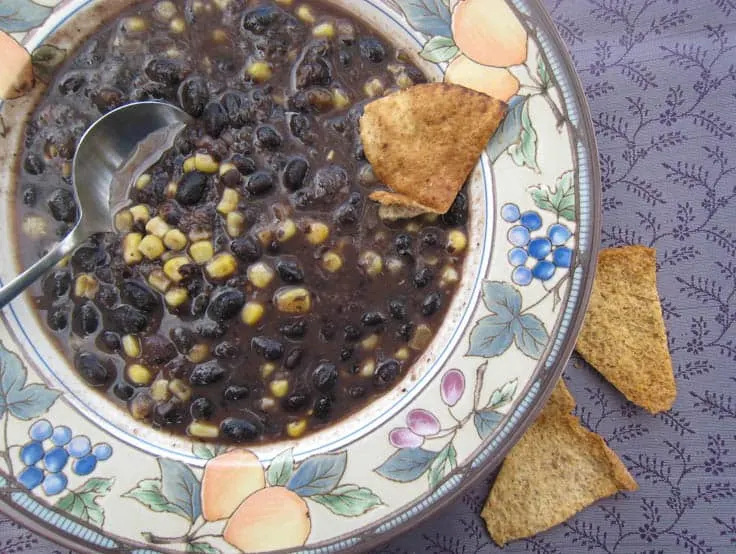 This recipe is so simple it is almost embarrassing, except that the flavors are so good no one will ever know. Now that's what I call a winning recipe.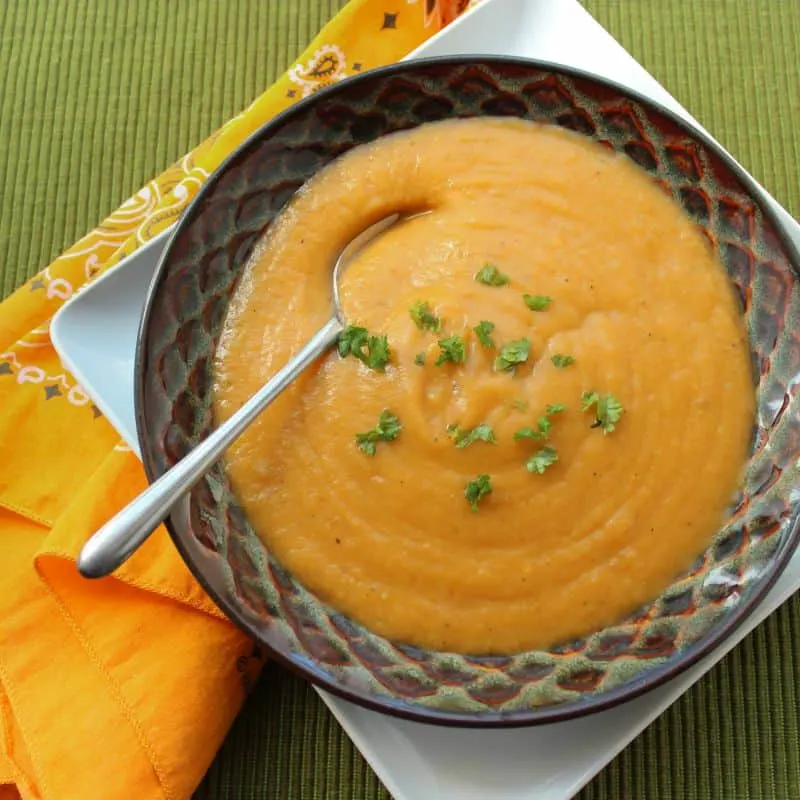 Creamy and luscious, this soup tastes like fall. Serve it in bowls or, for a fun twist, in mini mugs for people to sip.
Desserts
What holiday party would be complete without some sweet treats? These fun and super simple recipes can all be made ahead of time and offer a nice alternative to the overly rich options that can be so plentiful.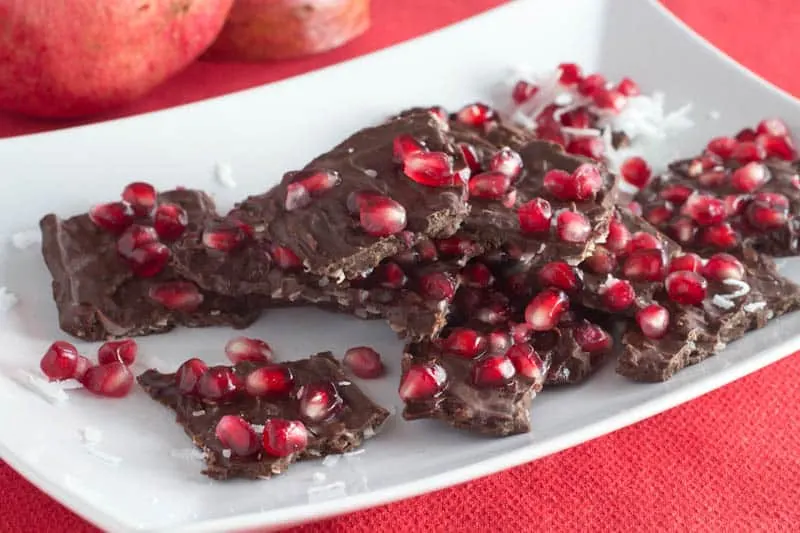 What could be more seasonal and festive than chocolate decorated with pomegranate seeds?! This is a super fun recipe to make with your kids, so put them to work!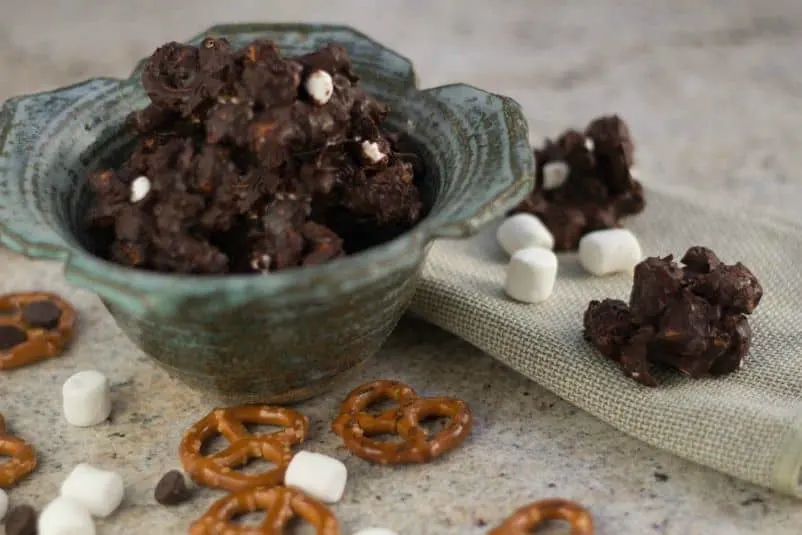 Sweet, chewy, with a little touch of salt. Everything a great dessert needs! Plus the kids can probably make them on their own, leaving you time to get ready for the party.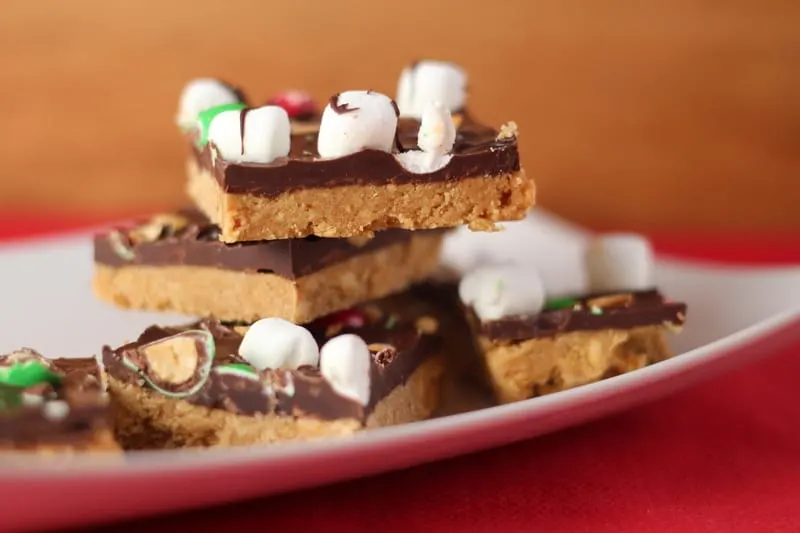 Like Reese's, but better! These fun treats will disappear faster than you can say "Happy Holidays!"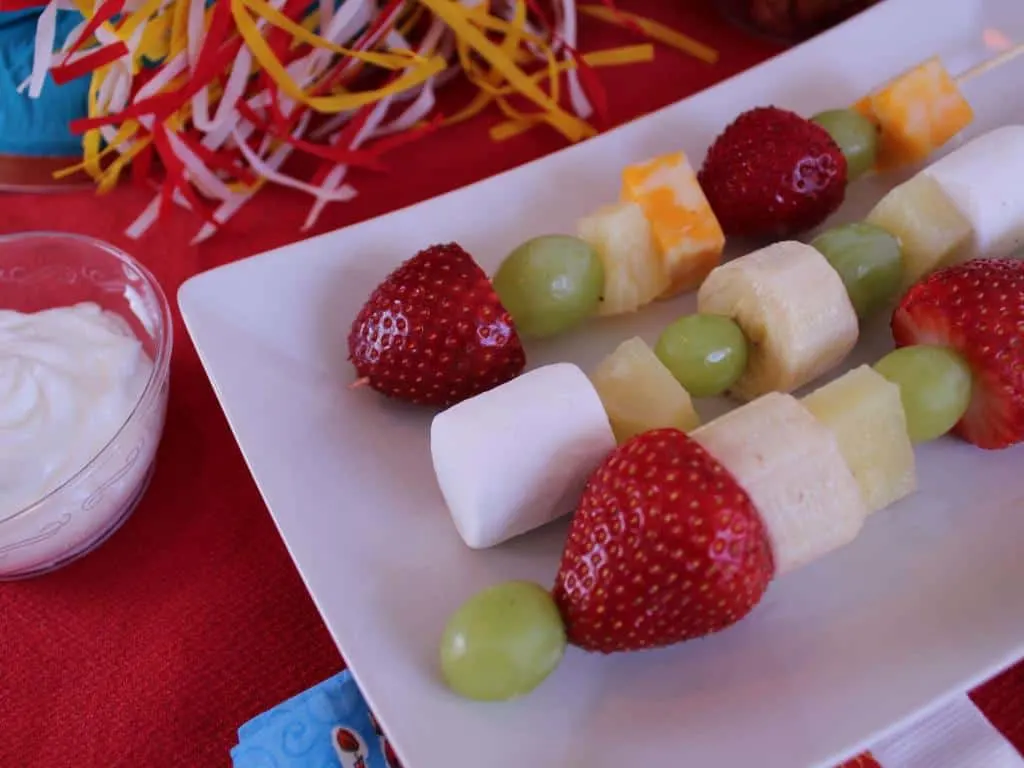 Use your favorite seasonal fruits to build these healthy treats. Serve them with vanilla yogurt as a dipping sauce to make them even more special.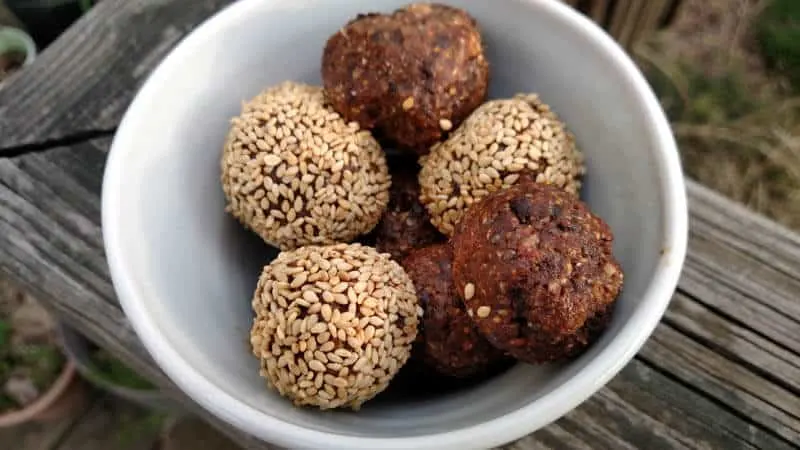 Can you say healthy truffle? These fig balls are healthy enough to serve as a daily snack, but delicious enough to offer up as a treat as well!
Drinks
With holiday parties come delicious cocktails! Both of these options can be made ahead of time and served out of pitchers to make hosting easier.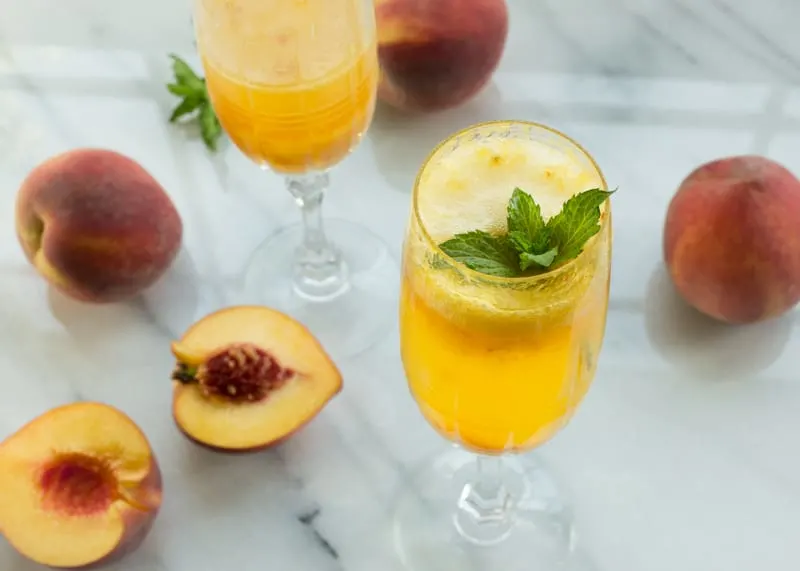 Use frozen peaches and mangos to keep these seasonal and simple.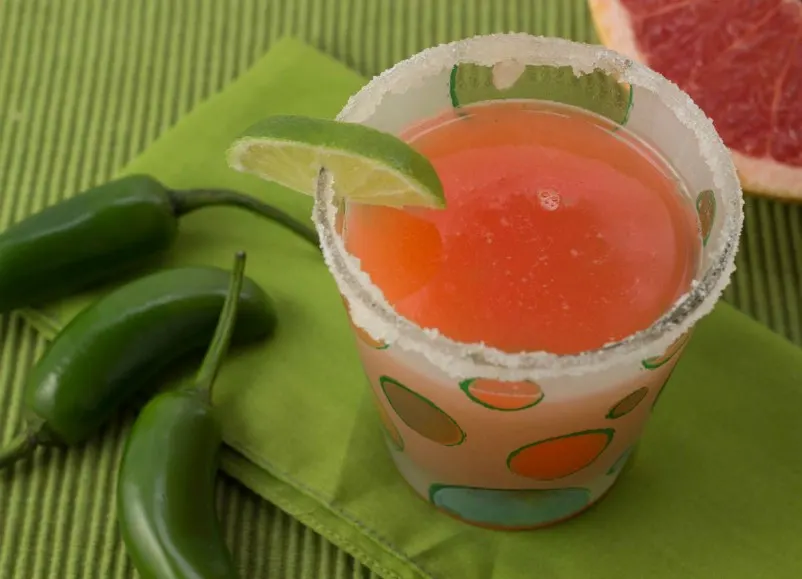 Serve up a pitcher of these and everyone will be wishing each other a "Feliz Navidad/Hanukkah/Kwanza/Año Nuevo" all night long!
Do you have favorite easy holiday party recipes? I'd love to hear about them in the comments!
And if you like these recipes, check out our free trial to see how simple, delicious meals can become a part of your daily life with our online meal planner!